The Hummer Limo is one of the most popular types of limos in the world–and for good reason. The vehicle offers users a chance to travel in one of the most luxurious, stylish, and spacious vehicles available anywhere in the world.
How much does it cost to rent a Hummer Limo?
The average cost of renting a Hummer Limo is around $165 per hour. However, rental prices often vary based on several factors. The price can depend on the size of the vehicle, social amenities, a rental company and time.
Let's dig into the prices if you wanted to BUY one and other cool facts.
What Is the Average Price of Renting a Hummer Limo?
As said earlier, prices of renting Hummer limousines vary across different companies. Based on the information available on popular hummer rental websites such as Price4Limo.com and Thumbtack.com, renting a Hummer Limo costs an average of $165 per hour.
You cannot rent a Hummer limousine for an hour as rental companies demand that the user rents the vehicle for a minimum of 3-4 hours or even higher depending on time and demand.
Some companies don't charge a flat hourly rate.
They have set prices for certain events. The price packages differ based on the event – for example, someone who is renting the Hummer limo for a wedding will pay less than someone who rents it for a pick-up and drop-off within the town.
The average price for renting a Hummer Limo for a whole day is within the range of $600 – $2,000.
Check our description of the demographic profile of limousine owners.
4 Factors Affecting Cost of Renting Hummer Limos
Rental prices for Hummer Limos can vary based on the following factors.
1) Type of Services Rendered
What you're renting a Hummer Limo for often influences the price quotation you'll get from the limo rental company.
You will pay a significantly lesser amount if you hired a Hummer limo to travel to the airport than a person who hired the vehicle for a wedding or prom event.
2) Special Features/Amenities Available
Most Hummer Limos are the same, especially in size and other specifications, however, some come with added features such as:
fiber optic lighting,
casino tables,
dance floors,
and refrigerated drinks bar.
These added privileges attract a premium price. But some companies allow customers to select what services they want to pay for.
3) Amount of Time You Plan to Use the Hummer for
Most limo rental services will charge you based on how long you're renting the Hummer limo for.
Most companies have an hourly rental package (most insist on a minimum of 3-4 hours, though) and a daily rental package (if you plan to rent the Hummer Limo for the whole day).
4) Demand and Supply
The price for a Hummer limo rental also depends on the laws of demand of supply.
Weekends are usually event-filled which often drives up the demand for hummer limo rental. Companies often charge more on weekends than on weekdays. A limo company may charge $90 per hour on an average day and charge $120 on a Friday or Saturday.
The time of day can also affect demand. Limos see increased demand in the evening than the daytime which means daytime charges are lesser than nighttime charges.
How Much Does a Hummer Limo Cost?
Hummer limos are expensive and you'd spend a boatload of cash to buy one. However, if you plan to start a Hummer Limo rental service, then the investment is worth it.
The average price for a new Hummer limousine is $165,000 – $220,000.
However, buying a pre-owned Hummer Limousine will see you spend a significantly lesser amount – for example, a 2005 Hummer H2 SUV Stretch Limo costs about $25,000 – $55,000 (However, these types often have 80,000-150,000 miles on them).
Hummer Limo VS Normal Limo
Hummer limos are considered the jewels of limousines as they can carry more passengers (about 20) around in comfort and style, unlike normal limos which have room for a fewer number of people.
Hummer Limos also have far more sophisticated party facilities compared to their regular cousins. Therefore, rental costs for Hummer Limos are higher compared to normal limos.
The table below shows the differences in rental prices.
| | | |
| --- | --- | --- |
| Vehicle | Cost Per Hour | Maximum Capacity |
| Normal Limo | $130 | 6-10 persons |
| Stretched Hummer Limo | $185 | 20 persons |
| | | |
| --- | --- | --- |
| Vehicle | 4-Hour Rental | 6-Hour Rental |
| Normal Limo | $710 | $1,035 |
| Stretched Hummer Limo | $985 | $1,447.50 |
Source: TalkLocal.com
4 Tips for Getting the Best Deal on Hummer Limo Rental
1) Hire The Hummer Limo for The Whole Day
Limousine rental companies often have special discounts for individuals who rent the Hummer limo for the entire day as opposed to renting it for a couple of hours.
In fact, paying the daily charge for a Hummer limo rental is more cost-effective than paying the hourly rate.
Besides being a more affordable alternative, hiring the Hummer Limo for a day gives you the freedom to use the vehicle for as long as you like.
You don't have to worry about paying overtime fees if you eventually need the limo for more hours than you paid for.
2) Make Your Reservation/Booking in Advance
If you try to book a Hummer limo at the last minute, you will be at the mercy of the rental company. Not only will you have fewer (and expensive) options, you will have little or no chance to negotiate.
We advise that you plan and make your booking well in advance. That way, you can examine all packages the rental company offers and their respective rates and select the one that aligns with your needs and your pocket.
3) Get Pricing from Different Companies
If you plan to rent a Hummer for any event, call 3-5 different companies and get price quotations from them.
This gives you bargaining power as you now know the current market rates and how much competitors are charging for the same service.
4) Ask for Special Discount Packages or Deals
A huge number of limousine rental companies create special promotional deals to increase customer patronage. There is often no set time-frame for these promotional campaigns and they offered randomly throughout the year.
Companies rarely remember to put details of these promotional deals and discounts on their websites.
The customer care representatives may also not mention such discounts during inquiries. Therefore, ask if there are special deals or discounts available. They may end up saving you hundreds of dollars.
Where Can You Rent a Hummer Limo?
There are myriad Limousine rental agencies out there, each offering different services to attract customers. This means it is often a hard job picking a rental agency to patronize.
To solve this, here is a list of some of the best limo rental agencies which offer, among others, Hummer limousine rentals:
Best Limo Service (bestlimorentalservices.com)
Best Limo Service serves the Washington DC/Virginia/Maryland area.
Their fleet offers a wide range of options (Hummer limos included) and their website bestlimorentalservices.com provides instant price quotes for your trip.
Price4Limo (price4limo.com)
Price4Limo has an online website where users can fill a form with the details of their trip and get instant price quotes without the need for an e-mail address.
They also offer Hummer Limos for different events such as weddings, bachelor party, corporate meetings, and nights on the town, etc. You can get special discounts if you book online.
Bergen Limo (bergenlimo.com)
Bergen Limo is perhaps the industry leader in Hummer limo rental sector in New York. Their Hummer fleet comes in a variety of eye-catching colors that will ensure your arrival is captivating.
Roman Limousine (romanlimousines.com)
Roman Limousine offers a wide range of Hummer limos for corporate use, weddings, proms, and other social events. They are affordable and customers get value for their money.
Anytime Limousine Service (anytimelimousines.com)
Anytime Limousine Service offers limo services that allow users to explore the Los Angeles Area in style. With over 22 years' worth of experience, they tailor their limo rental packages to the needs of the individual.
Other places where you can rent Hummer Limos include:
Bowie Limousine (bowielimousine.com),
Thumbtack (thumbtack.com),
DIAL 7 Car & Limousine Service (dial7.com),
Dream Limousines Inc.(dreamlimousines.net)
among others.
Final Words
If you are attending an event and wish to arrive in style and leave a lasting impression, a Hummer Limo can help you deliver a grand entrance.
Yes, Hummer limos are more expensive than normal limos but you will get value for your money.
Whether it is a prom date, bachelorette party, corporate meeting, wedding, or a simple hangout with friends, the Hummer Limousine is perfect for all occasions.
Was this article helpful?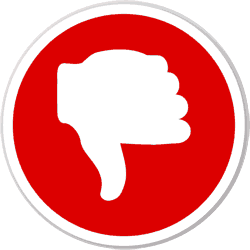 Did you find wrong information or was something missing?
We would love to hear your thoughts! (PS: We read ALL feedback)