The Atlanta area is thick with busy people trying to make it from point A to point B. Many people are cashing in on the rideshare trend and attempting to make a full-time income from driving for Uber and Lyft. There is certainly a great deal of potential for making money in an area as busy as Atlanta.
How much do Uber or Lyft drivers make in Atlanta?
Uber and Lyft drivers typically make an average annual salary of $38,000 for working a forty-hour workweek. There is potential to make more than this if you consistently drive during peak times in the busier parts of the city.
Most of all, plan your route so that you can drive smarter.
| | |
| --- | --- |
| Hours Per Week | Average Annual Salary |
| 20 hours | $12,400 – $26,000 |
| 40 hours | $29,000 – $43,000 |
| 60 hours | $37,400 – $78,000 |
How Stable is the Income for Uber/Lyft Drivers in Atlanta?
Before you forge ahead and quit your day job, there are a few things that you need to understand about the rideshare industry. First and foremost, people want and need to know whether they can expect a stable income. Will they always have the same amount of money at the end of the week or month?
Unfortunately, the income associated with driving for Uber and Lyft is not considered stable.
You have the potential to earn more money if you have a flexible schedule that allows you to work during peak times.
These include morning and evening commute hours, weekends, and even very late nights into the early morning. When drivers are in high demand, you have the potential to earn much more.
Many people only drive for Uber or Lyft in their spare time. These drivers may see lower salaries because they can only accept rides during these short windows instead of planning their day around driving during peak hours.
You must also be willing to work in the busier parts of town if you want to keep your backseat full.
The more passengers you have, the more money you will be able to make during your shift. Be sure to plan so that you can work smarter instead of harder.
This gives you a better chance to create a more stable income for yourself.
Do Lyft or Uber Drivers Earn More in Atlanta?
If you could only drive for one rideshare program, which one should you choose? Most people would prefer to drive for the app that allows them to earn the most money.
However, this is not always a clear-cut issue that can be easily resolved.
Uber and Lyft both take a hefty percentage of the fare right off the top of what you could potentially be earning. Uber takes a 25 percent commission on each ride while Lyft takes a slightly lower amount at twenty percent.
They both require a booking fee as well with prices ranging roughly from $1 to $2. The driver will never see any of these funds show up in their paycheck.
Rewards & Discounts
To make up for the money that each rideshare program takes off the top, they both offer a rewards program for drivers.
Uber gives drivers an incentive to refer new drivers to the program. They also offer bonuses for completing a certain number of rides within a given timeframe or for working in "boosted" areas.
Lyft allows drivers to earn rewards points that can be cashed in for bonuses, roadside assistance, discounts on cellphone plans, and fuel reward points.
Tipping & Additional Income
In addition to the bonuses, both programs also allow riders to tip their drivers. Drivers are allowed to collect 100 percent of their tip.
Unfortunately, not many Uber drivers receive tips because the program used to discourage tipping until recently.
Many drivers prefer to drive for Uber because they believe it is the busier platform.
It has been around longer and is a more common household name when compared to Lyft. Staying busy is the key to making a stable income which explains why many people would argue that Uber pays better.
Ultimately, you will have to decide for yourself whether you feel that Uber or Lyft pays better.
Try spending some time on both platforms before deciding to go with one over the other.
How Much do you Earn per Mile in the Atlanta Area?
Are you thinking about driving more people around for longer trips instead of short trips around the city? A lot of drivers prefer to work long distances because they make excellent money on a per-mile basis.
Understanding how much you can make per mile gives you a better idea of whether your income will be stable or not.
When you compare Uber and Lyft, you will find that Uber pays the higher per-mile rate. Don't take our word for it though.
Here are the per-mile prices for both rideshare platforms:
| | |
| --- | --- |
| Uber Service | Price per Mile |
| Uber Pool | $1.29 |
| UberX | $1.60 |
| Uber XL | $2.47 |
| Uber Select | $2.81 |
| Uber Black | $3.81 |
| | |
| --- | --- |
| Lyft Service | Price per Mile |
| Lyft | $0.84 |
| Lyft Plus | $1.96 |
| Premier | $1.39 |
| Lyft Line | $0.81 |
| LUX | $2.23 |
| LUX SUV | $3.00 |
Is the Rideshare Space in Atlanta (too) Crowded?
In many cities, it would seem that the rideshare space has exploded over the past few years. Drivers are finding it more competitive and harder to stay busy with passengers in the backseat.
The question is whether Atlanta is too crowded for new drivers to enter into the scene.
There are quite a few people in Atlanta who previously utilized taxi services to maneuver their way around the city. Taxis have seen a sharp decrease in use and rideshare platforms are rising to take their place.
While drivers are definitely in high demand, particularly during those peak hours, it does not seem that the rideshare area is too crowded.
There are plenty of riders looking for a passage to work and play, so you should be able to stay busy if you work during those prime hours.
What are the Best-Paid Times to Drive in Atlanta?
As previously mentioned, driving during the peak hours in Atlanta is a surefire way to ensure that you maintain a steady income. You should be prepared to drive during these windows of time if you want to make the most money.
First and foremost, commute hours are always a busy time for drivers.
These hours roll around every morning and evening, Monday through Friday. You can often get riders that need to start heading to work around 6:00 AM until 9:30 AM or 10:00 AM.
Many people need transportation after work with hours ranging from 4:00 PM to 8:00 PM.
If you only drive for Uber or Lyft during the weekends, there is no need to fear. Riders request lots of rides during the morning brunch hours from 10:00 AM to 2:00 PM, as well as evening hours from 6:00 PM to 8:00 PM.
Night owls can do particularly well if you can stay up late enough to drive from 10:00 PM to 3:00 AM on the weekends.
What are the Best Pickup Spots in Atlanta?
Atlanta covers a pretty large area, so there are a lot of options for places where you can wait for a rider to request safe passage to their next destination.
Depending on whether you are driving during the daytime or nighttime, you might find that some of these locations are more popular than others.
For example, drivers who work during the daytime may want to stick near the malls like Lenox Mall and Perimeter Mall. Other shopping centers like Westin Peachtree Plaza can also be popular hangouts for drivers and potential riders.
Of course, students at Georgia Tech and Emory University will also need rides around town.
If you drive during the evening hours, be prepared to spend time near popular restaurants such as:
The Ivy
Big Sky Buckhead
Dark Horse Tavern
RiRa Irish Pub
W Hotel Whiskey Park
Weekends also give you several other popular destinations including the Ponce City Market, Piedmont Park, Buckhead Atlanta, and the Atlantic Station.
Are There any Georgia-specific Rules to be Aware of?
While many of the rules for Uber and Lyft are nationwide, there are a few that pertain specifically to Georgia.
For example, you must display your Uber or Lyft decal on the passenger-side front windshield when you are working.
You may remove the sticker during your off hours if you choose.
Lyft requires that all cars be a 2007 model or newer, while Uber only requires cars to be fifteen years old or newer.
To drive for Lyft, you must be at least 25 years old in Atlanta. You must also be able to pass a driver screening that reviews your driving history and criminal background check.
Final Thoughts
It can be tough to earn a stable full-time income working for Uber and Lyft, but it is possible.
All you have to do is keep in mind the times and places that net the most money for drivers.
Staying busy is a necessity if you hope to earn enough money to support yourself or make ends meet.
Was this article helpful?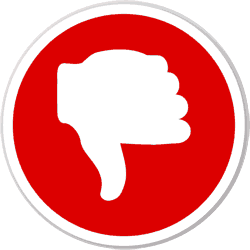 Did you find wrong information or was something missing?
We would love to hear your thoughts! (PS: We read ALL feedback)