Nokian tires are some of the most innovative tires in the market. Still, most car owners are not aware of this.
Are you one of those car owners who are unsure about the quality of Nokian tires?
Perhaps you want to buy them, but you want to ensure they last you longer?
Don't fret. This guide answers those questions and more.
How many miles do Nokian tires last?
Nokian tires are some of the most quality tires on the market. If you take good care of them, they will last you for years. Hence, Nokian offers an 85,000-mile tread life expectancy. It is available in various sizes, from 14 to 20 inches.
According to an evaluation by Nokian, Nokian all-season and performance all-season tires can last you at least 65,000 miles. Of course, that will depend on whether you bought your Nokian as new or old tires.
While Nokian manufactures excellent tires in all categories. They seem to be perfect at producing winter and all-season tires.
Some people may think Nokian tires are pricey. But if they consider that you can travel on them for 85,000, there will be no denying that you will be getting value for your money.
Nokian is one of few tire manufacturers that offer Warranty Coverage for Workmanship and Material.
In addition, they offer all customers treadwear warranty coverage for selected eligible tires purchased in North America, Canada, and other countries.
So if you purchase your Nokian tires from an authorized Nokian Tyres retailer in North America, you will get replacement tires.
However, there are specific requirements for getting replacement tires:
First, you must present the original invoice to the authorized Nokian Tyres retailer.
You must submit your tire replacement request via a Nokian Tyres, Inc. – Claim Form.
Then you need to fill the form with accurate information and then sign it.
How many years do Nokian tires last when not used much?
Most drivers would love to have tires that would them for years. Fortunately, Nokian tires are such tires.
Your Nokian tires can be functional for a long time. But how long your tire last will depend on how you take care of them.
So, we strongly advise that you use the following tips:
Clean your Nokian tires before storing them.
Avoid using abrasive tire cleaners. Instead, use soap and warm water to clean your tires.
Keep your Nokian tires out of the sun.
Direct sunlight may cause premature deterioration of your tires. If you want your Nokian tires to last longer, at least store them indoors. Preferably away from windows.
Consider using tire covers.
The tire covers keep your Nokian tires safe from any harmful weather conditions.
Keep this in mind; you can't keep Nokian tires for more than ten years. Once they exceed ten years, you need to replace them immediately.
For the most part, your Nokian tires are expected not to last more than six years.
Still, it is far better to replace them early than to put your life at risk.
How quickly your Nokian tire wears out will also depend on your driving habit. If you brake hard or take sharp bends at high speed, your tires will not last long.
Additionally, if you don't balance your tires. Or don't align your wheels properly; expect your Nokian tires to wear out quickly.
Do Nokian tires last longer than other brands?
Interestingly, Nokian tires slightly last longer than most of its rivals in the market. Expect Nokian tires to last you 6 to 7 years, especially considering the 80,000-mile tread-life warranty.
Nokian recent tires offer more than pure rubber. For instance, Nokian uses Aramid fibers in their sidewalls. That's the same material you will normally find in bulletproof vests.
Moreover, the Nokian One tire comes with a high degree of pothole protection.
This way, you won't worry about bad potholes damaging your tires.
That said, you shouldn't ignore taking good care of your tires. Consider using the following tips to check your Nokian tires:
When your treads are 6/32 inches, your tire tread is sufficient.
If your tire tread is 5/32 inch, your summer tire won't handle slippery roads.
It will help if you replace your tires when they are 4/32″ – 3/32″.
When your tires have 2/32″ tread, they need urgent replacement.
If you see abrasions, you should consider replacing your tires, too.
Are Nokian tires worth the price?
Some people may find Nokian tires slightly expensive. But Nokian tires are worth the high price tag.
The Nokian brand is up there with some of the best tire brands. It competes with those premium tire brands and emerges as a winner. However, its products are slightly cheaper than brands like Michelin, Bridgestone, Continental, and Pirelli.
One of the first things you will get when using Nokian tires is longevity. You will also get to use one of the most innovative all-season tires.
Nokian made sure that they produce only high-quality tires to provide car owners peace of mind.
If you think of the technology that Nokian tires come with, you will agree you will be saving money along the way.
For instance, Nokian tires have an Aramid Sidewall technology that protects your tire against potholes.
Nokian also has put puncture-resistant fibers in the sidewalls of the tires.
That, again, is to ensure that you don't get punctures from road hazards quickly.
Another premium feature that makes Nokian worth every penny is a rolling resistance feature. With this feature, you will get better fuel mileage. The Nokian One tire also has outstanding wet braking and handling features.
How do Nokian tires rate?
Nokian tires have one of the most impressive ratings. The brand has an overall rating of 4.1 out of 5. They get the ratings from online reviews.
When you purchase a Nokian tire, you should expect nothing short of excellence. Hence, Nokian tires are not only rated as high-quality tires. But also as durable tires that you can use in wintry conditions.
Nokian tires lead the pack, especially considering their traction and grip features.
They can navigate almost any terrain, including snowy, wet, and dry conditions.
Whether you want to travel from Toronto to Austin, use the St. Louis path, and go through a snowstorm, Nokian won't let you down.
Are Nokian tires considered high-quality?
Most definitely! Nokian is undoubtedly one of the high-quality tires you can find in the market.
Most car owners who installed Nokian are not disappointed by the quality of this tire.
So if you live in areas with snowy weather conditions, you might want to consider high-quality tires like Nokians. They are the best winter tires you can't find anywhere.
The Finnish Company offers you a no-cost Pothole Protection warranty to ensure that Nokians last you long. Nokian tire confirms that all its products are high-quality with this program alone.
Car owners that prefer Nokian tires come from:
the USA,
Canada,
UK,
Europe,
and other countries.
Tire experts recommend Nokians because, let's face it, there are few tires that you can use them throughout all four seasons.
Today, the Nokian Hakkapeliitta 10 SUV is considered one of the most versatile tires by tire experts.
This product won't let you down on the ice. With it, you will also get the shortest braking distances.
Final Thoughts
There will be times when you will have to replace your Nokian tires. Nokian has made things a little easier for you.
The Nokian One tire comes with a built-in system that alerts you when to replace your tires. The system is called the Driving Safety Indicator, and it works like magic.
For example, if you use Nokian One tires, you will find a block of numbers. When block indicates 100 %, it means you have remaining tread.
As you drive, the percentage will deteriorate as well. Don't wait for it to say 0% before replacing your tires.
How fast your Nokian tire wears out will depend on the terrain you drive. Sometimes even the region in which you live.
Was this article helpful?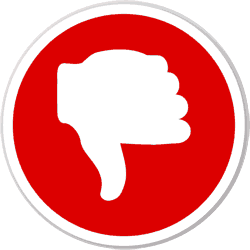 Did you find wrong information or was something missing?
We would love to hear your thoughts! (PS: We read ALL feedback)