The GMC Canyon belongs to a series of mid-size pickup trucks manufactured and marketed by General Motors. It was introduced alongside its twin, the Chevrolet Colorado, in 2004, and it is currently in its second generation.  
The GMC Canyon is often lauded for its immense towing capacity, responsiveness, and composure, even in off-road situations.
How about its longevity on the GMC Canyons? We are going to be providing answers to that as we proceed.
Here is the short answer to how long GMC Canyons last?
A typical Canyon can last for at least 200,000 miles with proper maintenance. Several owners have reported crossing the 300,000 mark and are confident it could push another 100,000. That's 20 good years we are talking about if you drive 15,000 miles per year.
How Many Miles Can You Expect From a GMC Canyon?
From what we gathered on several forums, you can expect as much as 300,000 miles from a GMC Canyon. However, that's subject to regular maintenance and cautious driving habits.
The GMC Canyon is a compact pickup and is often driven in off-road conditions and used to haul or tow heavy stuff. While the vehicle itself is built for such activities, owners must take care of it as much as they use it.
Keep up with manufacturer-recommended servicing and maintenance and don't abuse the truck to ensure you clock those impressive figures.
How Soon Should You Expect Rust On A GMC Canyon?
Most GM vehicles, including the GMC Canyons, are effectively protected against corrosion and rust. The GMC Canyon has a 36,000-mile anti-corrosion warranty, and you can expect it to stay rust-free for three to five years.
However, if you drive in a rust belt state where the roads are salted, your Canyon could rust sooner than usual.
The only way to stay on top of this is to always inspect for rust, and if you haven't exhausted 36,000 miles, you will get it fixed for free.
How Long Do GMC Canyons Last Compared to Similar Vehicles?
The GMC Canyon is an elite pickup truck, and it dominates the market alongside some other pickup models. We will look at some of these other models and compare their longevity with the Canyon's.
GMC Canyon Vs. Ford Ranger
The Ford Ranger is a compact pickup truck introduced in the U.S. in 1982 for the 1983 model year. It is currently in its fourth generation and rivals the GMC Canyon in the compact pickup market.
The Ford Ranger has always been known for its sturdy build and efficiency. It can last for more than 300,000 miles on the road when maintained properly.
It's basically the same story for the GMC Canyon, meaning they are very much equal in terms of longevity.
Make sure to also read our article about how long the Ford Ranger lasts.
GMC Canyon Vs. Honda Ridgeline
Honda started producing the Ridgeline in 2004 as its pickup offering, and it went on sale in 2005 for the 2006 model year. Since then, the Honda Ridgeline has become one of the top mid-size pickup trucks with several accolades to its name.
Recently, iSeeCars.com named the Honda Ridgeline the longest-lasting truck on the market based on extensive analysis. We also gathered from our research that the Honda Ridgeline could surpass the 300,000 miles threshold with minimal issues.
The GMC Canyon and the Honda Ridgeline can both go beyond 300,000 miles; however, the Ridgeline is a little more likely to go further.
Please also read our article about how long the Honda Ridgeline lasts.
GMC Canyon Vs. Toyota Tacoma
Toyota began production of the Toyota Tacoma in 1995, and there have been three generations so far. Dubbed MotorTrend's Truck of the Year in 2005, the Toyota Tacoma remains one of the best mid-size trucks in production.
The Toyota Tacoma is also featured on the iSeeCars.com's list of longest-lasting trucks in the market. With proper maintenance and proper usage, the Tacoma can go beyond 300,000 miles.
According to data from AutoTrader, some Tacoma models were put up for sale with over 400,000 miles on them.
These are very similar numbers to the Canyon's, but we are inclined to go with the Toyota Tacoma on this one.
Also read our article about how long the Toyota Tacoma lasts. 
How Reliable Is a GMC Canyon?
The GMC Canyon has always enjoyed favorable reliability ratings from experts and consumers. The Canyon models are often praised for their maneuverability, fuel economy, and solid powertrain options.
On J.D. Power, the 2021 GMC Canyon notched a reliability score of 80 out of 100.
RepairPal also gives it a 4.0 out of 5 rating and ranks it second on its list of the top 7 mid-size trucks.
These are above-average ratings. Meanwhile, criticisms of the GMC Canyon revolve around its abysmal interior quality and low safety score.
The Best and Worst Years for the GMC Canyon
According to carcomplaints.com, the 2015 GMC Canyon is the worst model year. The biggest issue with the model was that the transmission does not shift properly. Owners also reported power steering and torque converter issues.
Judging by the few complaints from owners, the 2013, 2014, 2020, and 2021 seem to be the best years of the GMC Canyon.
You may also like to explore our article about How Long Do GMC Sierras Last?
What About Recalls for These Models?
GM has issued multiple recalls for several models of the GMC Canyon since its debut in 2004. Below is a list of models and the number of times they have been recalled over the years.
2004: 3
2005: 3
2006: 4
2007: 3
2008: 2
2009: 3
2010: 2
2011: 5
2012: 2
2015: 8
2016: 4
2017: 1
2018: 1
2021: 2
The model with the highest number of recalls is the 2015 model with eight recalls. It is also worth noting that the 2019 and 2020 GMC Canyon have never been recalled.
The GMC Canyon Model Year List
Here is a list of available model years for the GMC Canyon:
• 2004
• 2005
• 2006
• 2007
• 2008
• 2009
• 2010
• 2011
• 2012
• 2015
• 2016
• 2017
• 2018
• 2019
• 2020
• 2021
Are GMC Canyons Expensive To Maintain?
According to RepairPal, it costs about $548 on average to maintain and repair the GMC Canyon annually. This is lower than the average maintenance cost for vehicles in general, and major repairs are uncommon.
However, it's still a bit more expensive than the estimated maintenance costs for the Ridgeline ($502) and the Tacoma ($478).
How Long Do the Brakes Last?
The GMC Canyon brakes can last up to 30,000 to 40,000 miles. If you frequently drive off-road and tow heavy stuff, your brakes are liable to early defects.
If you notice any strangeness in your brake's performance, maybe a squeaking noise, get it checked as soon as possible.
To avoid any issue altogether, experts advise thorough inspection of the brakes every 15,000 miles.
You should also be reading our article which talks about How Long Do GMC Savanas Last?
How Long Do the Batteries Last?
The batteries on GMC Canyon should last up to six years, depending on climate and driving habits. It is important to always have your battery in good condition because, without it, your vehicle is good as dead.
Here are some signs of weak batteries:
Slow engine start
Swollen battery case
Dim lights
Click sounds from the ignition
How Long Do the Tires Last?
Most tires last up to 50,000 miles on average. They could even last longer than that with proper maintenance.
One of the best ways to help your Canyon's longevity would be rotating the tires from time to time.
How Long Do the Transmissions Last?
The GMC Canyon transmissions usually last between 130,000 to 180,000 miles on average. Replacement transmissions can also last that long with regular maintenance.
How Long Do the Spark Plugs Last?
Spark plugs on the GMC Canyon can last for over 100,000 miles. However, it is advisable to replace them right before they hit 100,000 miles.
What About Insurance Costs?
Finder.com estimates it would cost $1,536 annually to purchase an insurance plan for the GMC Canyon, which is about $128 a month.
Insuraviz also estimates an annual insurance cost of $1,490 for the GMC Canyon.
The costs largely depend on your insurer's rate but they most likely border on the above numbers.
Tips To Prolong the Life of Your GMC Canyon
Below are tips that would help your GMC Canyon serve you for a longer time:
Have a maintenance plan
Fix any issues as soon as you notice them
Consult with trusted auto experts
Clean your vehicle regularly
Resources
GMC Problems Overview | CarComplaints.com
GMC Canyon Repair: Service and Maintenance Cost | repairpal.com
Was this article helpful?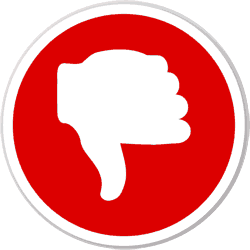 Did you find wrong information or was something missing?
We would love to hear your thoughts! (PS: We read ALL feedback)