The GMC Acadia is a crossover SUV produced and marketed by General Motors.
Sales of the first generation Acadias began in 2006 for the 2007 model year. The second generation began in 2017, and the Acadia was rebranded as a mid-size crossover SUV.  
It has garnered widespread critical acclaim over the years thanks to its massive engine options and great gas mileage.
This article focuses on the GMC Acadia's durability, including comparisons, tips, and estimates. Let's get cracking.
But first, make sure you've read our article about common problems with the GMC Acadia.
Here is the short answer to how long the GMC Acadia lasts:
The GMC Acadia can last for 200,000 miles on average. That, of course, is subject to maintenance and your driving habits, amongst other factors. If you drive 15,000 miles every year like the average driver, that's about 13 years and possibly more.
How Many Miles Can You Expect from a GMC Acadia?
GMC Acadias usually last for an average of 200,000 miles, depending on the quality of maintenance they receive.
We found an Acadia owner who claims to have crossed 267,000 miles and is hopeful it will reach and surpass 300,000 miles. He, however, added that he's had to devote time, patience, and money to maintenance over the years.
There were also reports of some early Acadia models surpassing 350,000 miles. It all comes down to the owner's resilience and readiness to make maintenance a top priority.
How Soon Should You Expect Rust on a GMC Acadia?
If you own a GMC Acadia, you could start seeing rusts on it in as early as two years. Some others, however, stay rust-free for as long as six years or even more.
Our findings show that the most likely spots to get rust include seat hinges, the hood, and liftgates. Also, if you live in a Salt Belt state, your Acadia will likely rust sooner than usual.
To help your Acadia stay rust-free, we advise keeping the interior dry at all times. It would also help if you consider ceramic coating as well as anti-rust spray, especially for the underbody that is exposed to corrosive substances.
For owners of new GMC Acadia models, GMC provides an anti-corrosion warranty for three years and rust-through protection for six years.
How Long Do GMC Acadia Last Compared to Similar Models?
The GMC Acadia has scores of competitors in the crossover class. Let's see how it stacks up against some of these competitors in terms of durability.
GMC Acadia Vs. Kia Telluride
Kia began production and sales of the Telluride in 2019 for the 2020 model year. And in that time, it has been named the World Car of the Year and MotorTrend's SUV of the Year (2020).
That already speaks to its overall excellence, but what about its durability?
The Kia Telluride hasn't been around for long, so we don't have any testimonies from long-term owners.
However, based on its superb features and reliability, owners can expect to get 200,000 miles or more out of the Telluride.
The numbers show it will last around the same time as the GMC Acadia. However, we strongly believe it edges the Acadia because of its top-notch quality and reliability.
GMC Acadia Vs. Honda Passport
The Honda Passport returned as a crossover SUV in 2018 for the 2019 model year after a long hiatus. It has garnered critical acclaim since its return and is one of the Acadia's top competitors.
Given its excellent features and overall quality, the Honda Passport will also last for 200,000 miles easily. That puts it on the same level as the GMC Acadia in terms of longevity.
However, we must mention that the GMC Acadia is the more reliable option.
Please also read our article about how long the Honda Passport lasts.
GMC Acadia Vs. Hyundai Palisade
The Hyundai Palisade debuted in 2018 for the 2019 model year as the largest vehicle in Hyundai's line-up. It rivals the GMC Acadia and is one of the best mid-size crossovers in the market right now.
The Palisade hasn't been around for long, which explains why there aren't any testimonies of its longevity just yet. We have instead made an article about the most common problems with the Hyundai Palisade.
Considering its exceptional quality, the Hyundai Palisade will last at least 200,000 miles with adequate maintenance.
Both vehicles will last around the same time, but experts have deemed the Acadia the more reliable vehicle.
How Reliable Is a GMC Acadia?
Reliability ratings for the GMC Acadia across multiple platforms borders on average to slightly above average.
On RepairPal, the GMC Acadia notched a reliability rating of 3.0 out of 5 and ranks #23 on its list of 26 mid-size SUVs.
It got a much better rating on J.D. Power, with 81 out of 100 for quality and reliability. The Acadia also entered its top 10 list of consumer-rated SUVs, ranking it at 6th.
MotorTrend gives it a 7.1 out of 10 rating, faulting its cargo/passenger space and overall inefficiency.
The number of recalls across all the model years doesn't help its case either.
In terms of reliability, the GMC Acadia is still very much mediocre. Hopefully, GM takes proper account of these complaints and make better models in the coming years.
Make sure to also read our article about how long the Ford Edge lasts.
The Best and Worst Years of GMC Acadia
While the GMC Acadia has been largely mediocre, some model years are much better than others.
GMC Acadia owners on Carproblemzoo.com have reported 4,823 problems across 15 model years.
The 2008 GMC Acadia has the most reported problems so far, with 1,227 problems, which is about ¼ of the total problems.
The 2007 and 2017 models are next in line with 613 and 408, respectively. The 2017 model also has the most problems reported in the first year, with 73.
The 2021 Acadia has the fewest problems with 9; however, since it is the most recent, we can't make much of it just yet. The 2020 Acadia follows with 19 and the 2019 Acadia with 55.
The 2016 model is perhaps the most impressive, with only 81 reported problems so far.
On cars.com, the top-rated Acadia models are the 2021 models and the 2019 model. The 2021 model has a 4.9 rating from 38 reviews while the 2019 model has a 4.8 from a massive 130 reviews so far.
The 2008 model is also the lowest-rated model on cars.com, with a disappointing 3.8 rating from 94 reviews.
Also read our article about how long the Kia Soul lasts.
What About Recalls for These Models?
GM has recalled the Acadia multiple times in its history. Below is a breakdown of the number of recalls for each model year:
2007: 5
2008: 5
2009: 7
2010: 4
2011: 4
2012: 4
2013: 2
2014: 7
2015: 2
2016: 3
2017: 3
2018: 2
2019: 2
2020: 5
2021: 1
The 2009 and 2014 models have the most recalls with 7, followed by the 2007, 2008, and 2020 models with 5. 
The 2021 model has the least recalls with just one.
GMC Acadia Model Year List
The GMC Acadia has had 15 model years so far. Below is a list of all the model years:
2007
2008
2009
2010
2011
2012
2013
2014
2015
2016
2017
2018
2019
2020
2021
Are GMC Acadias Expensive to Maintain?
RepairPal estimates an average annual maintenance cost of $734 for the GMC Acadia. That is way more expensive than the industry average of $652.
It is also more expensive than the average annual maintenance cost of the Honda Passport ($371) and the Hyundai Palisade ($468).
How Long Do the Brakes Last?
GMC Acadia brakes often last between 30,000 to 70,000 miles, depending on where and how you drive. For instance, if you drive in off-road conditions, you are likely to be more aggressive with your brakes.
Signs that you need a brake replacement include screeching sounds, vibrations in the pedal, or a burning smell.
How Long Do the Batteries Last?
Batteries for the GMC Acadia last anywhere between three to six years. It is important to always ensure that your batteries are at an optimum level, so it doesn't leave you stranded at an inopportune time.
You should also be reading our article which talks about How Long Do GMC Canyons Last?
Signs of a faulty battery include a dull engine, swollen battery case, and fading headlights, amongst others.
How Long Do the Tires Last?
The tires on GMC Acadia can last up to 50,000 miles. However, the tires may not last that long due to factors like driving habits and road conditions.
One way to help your tires last longer is a frequent rotation of the tires to distribute tire wear evenly. You should also inspect the tires regularly and ensure they have proper air pressure at all times.
How Long Do the Transmissions Last?
The GMC Acadia should go 100,00 to 180,000 miles with no transmission problems. The longevity, however, depends on how often you conduct thorough maintenance.
How Long Do the Spark Plugs Last?
Spark plugs on most GMC vehicles, including the Acadia, will stay functional for up to 100,000 miles or more. However, experts strongly recommend a replacement after the first 100,000 miles.
What About Insurance Cost?
Car Edge estimates that insurance for the GMC Acadia will cost around $1,468 per year. It beats the average costs for top SUV models by $319.
Insuraviz estimates $1,535 in insurance costs for the Acadia per year and $128 per month.
Tips to Prolong the Life of Your GMC Acadia
The GMC Acadia is a durable car, without a doubt, especially when it is properly maintained. Apart from regular maintenance, below are some tips that can help your Acadia last longer:
Avoid rough and careless driving
Wash the vehicle regularly
Change the fluids and filter every 2-3 years
Keep the tires pumped
Resources
GMC Acadia Reliability – 2021 Ratings | RepairPal
Was this article helpful?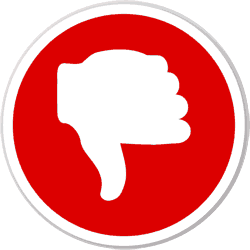 Did you find wrong information or was something missing?
We would love to hear your thoughts! (PS: We read ALL feedback)