BF Goodrich is one of the most well know tire brands.
The company has been in existence for over a century and is considered one of the top tire brands by car enthusiasts.
We've looked at how noisy BF Goodrich tires are and now it's time to look at how long they last. 
For those that are considering BF Goodrich tires, you may be wondering about their longevity.
Here's a look at everything you need to know about the lifespan of BF Goodrich tires.
What Many Miles Do BF Goodrich Tires Last?
BF Goodrich tires come with a standard 50,000-mile warranty. This indicates how long the tires last. That also means that the company will replace the tire if there are any defects with the construction of the tire up to the 50,000-mile mark.
Compared to other tire companies, 50,000-miles is a good length for a warranty.
Taking a look at other competitors, you can expect warranty limits to range anywhere from 40,000 to 60,000 miles.
That being said, miles should not be the only consideration. Tires can also go through wear if they are on a vehicle for an extended period.
For instance, if you have tires on a vehicle for four or five years with only 20,000 miles on them, the tires may have some wear or damage on them. At that point, you may want to consider having them replaced.
How Many Years Do BF Goodrich Tires Last When Not Used Much?
If you do not use your vehicle much, then you can expect BF Goodrich tires to last about four to five years before they need to be replaced.
That range will vary by several factors.
First, you have to consider what type of driving was done over that amount of time. For instance, if you have driven those tires on rough roads or off-road, then the tires may have sustained damage to the tread or the sidewalls.
Also, you will have to consider the fact that tires will begin to lose their shape as they sit on a vehicle for an extended period.
This is especially true for the front tires which typically have to deal with the extra weight of the engine.
if you only drive your vehicle on smooth roads, then you can expect BF Goodrich tires to last about five years.
At the end of the five years, you should consider having the tires replaced even if they are still under warranty.
That's because the normal exposure of the tire to the weather and the temperature changes will cause stresses and damage that will reduce its overall road performance.
Do BF Goodrich Tires Last Longer Than Other Brands?
Compared to other brands in its price range, BF Goodrich tires last about the same amount of time.
Top BF Goodrich tire competitors include:
Goodyear,
Firestone,
General,
and Uniroyal
Of these four competitors, BF Goodrich is considered to be in the upper ranks in terms of quality.
In the eyes of some vehicle owners, Goodyear may have a slightly better reputation when it comes to longevity.
If you are going strictly by the warranty length, then BF Goodrich will have a slight edge over some brands.
That's because many of the tires offered by other tire companies have a 40,000 or 45,000-mile warranty while BF Goodrich tires come with a 50,000-mile warranty.
However, it is important to bear in mind that the warranty length alone should not be considered the sole measure of a tire's longevity. The warranty simply acts as an insurance policy to have your tire replaced if it fails to perform before mileage on the warranty runs out.
Are BF Goodrich Tires Worth The High Price?
In many cases, BF Goodrich tires are average in price.
Therefore, you won't have to spend too much if you are simply looking for a decent set of tires.
However, if you step up to the performance and off-road line-up of tires, then you can expect to pay more.
In the BF Goodrich line-up, some of the most expensive tires come from the g-Force performance line-up. Here, you can expect to spend up to $300 for one tire or $1,200 for an entire set.
These tires are suitable for many types of sports sedans, sports cars, and other performance vehicles. However, if you are very particular about the performance of your vehicle, then you may want to consider tires from Michelin or Hankook.
When it comes to BF Goodrich tire prices, they are well worth it from a value standpoint.
How Do BF Goodrich Tires Rate?
BE Goodrich has average to high consumer ratings according to several rating and eCommerce websites.
For instance, the website Consumer Affairs gives BF Goodrich tires an average rating of 4.1 out of five stars from over 200 reviews.
On the eCommerce site 1010Tires, the BF Goodrich brand gets a 4.6 out of 5-star rating from over 12,900 reviews.
On the popular car site Cartalk.com, the best tires from the brand include the following:
Best tires for passenger cars:
Advantage T/A Sport
Best performance tires:
g Force Rival S 1.5
Best SUV tires:
Advantage T/A Sport LT
Best all-season tires:
g-Force Comp-2 A/S PLUS
Are BF Goodrich Tires Still Considered High Quality?
BF Goodrich Tires are considered high quality by several different auto review sites and consumers alike.
One of the reasons why BF Goodrich is such a trusted brand is that they have been producing tires since 1870. This predates the invention of the automobile!
Also, BF Go0odrich is an American-based tire company with its headquarters in Akron, OH. Click here to see where all the major tire brands manufacture their tires.
Many people place a premium on tires that are produced in the United States.
Finally, the company's 50,000-mile warranty on its tires demonstrates that the brand stands behind its product.
How to Make BF Goodrich Tires Last
While BF Goodrich makes a big line-up of high-quality tires, it is important to practice proper tire maintenance to ensure lasting quality.
Here are some tips to help you get the most life from your BF Goodrich tires:
Regular tire rotation service
A tire rotation service is designed to move the tires to ensure proper tread wear. If you have a two-wheel-drive vehicle, then you will want to switch the sides and the axle of two of your wheels while only switching the axle on the other two wheels. On the four-wheel drive, you will want to switch the side and the axle on all four wheels. You should get tire rotation service every 10,000 to 15,000 miles.
Annual tire balancing service
A tire baling service is designed to reduce vibrations that can cause excessive wear and stress on your tires. With tire baling service, a technician will apply weights to the wheel to help balance out the performance of the tire. Since these weights can shift or fall off the tire over time, it is recommended that you give your vehicle tire balancing service every 12 months or 12,000 miles, whichever comes first.
Often, a mechanic will offer to balance and rotate tires in one go.
Wheel alignment service every 15,000 miles
Be sure to get wheel alignment service for your vehicle. This will help protect your tires from excessive wear by restoring the alignment of your vehicle's wheels to their original settings. Regular wheel alignment service is especially important for SUVs and trucks that engage in lots of off-road driving.
Tire switch-out service
If you live in an area that gets lots of snow, then you will want to consider switching out your summer tires to winter tires. This will not only allow you to have better control on the road, but you will also preserve the life of your vehicle.
With regular maintenance, your BF Goodrich tires should give you long-lasting performance and safety on the road.
The Bottomline on BF Goodrich Tires
If you are looking for long-lasting tires, then BF Goodrich is going to be an excellent choice.
With their 50,000-mile warranty, you can be sure that you are getting one of the top choices when it comes to affordable tires.
However, it is always a good idea to cross-comparison shop tires from multiple brands before deciding which tires are right for your vehicle.
https://www.tirerack.com/tires/reviews/brands.jsp?tireMake=BFGoodrich
https://www.bfgoodrichtires.com
Was this article helpful?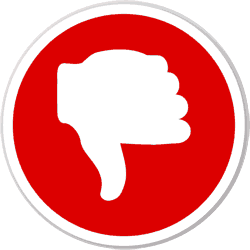 Did you find wrong information or was something missing?
We would love to hear your thoughts! (PS: We read ALL feedback)