The Honda Passport has a complex safety and electrical system that, while it is mostly reliable, may sometimes be prone to issues.
We've already looked at how long the Honda Passport lasts and we also dived into statistics for car buyers around the Passport models. But now, let's turn to the most common issues.
Overall, it is a well-performing car, and it is one of the best in its class.
Frame Problems
The Honda Passport is a popular vehicle known for its rugged durability and reliability.
However, there are some common problems that can arise with the frame of this vehicle, leading to issues such as corrosion or rusting.
If you notice any signs of damage or deterioration on the frame of your Honda Passport, it's important to address these.
The frame can be fixed by replacing any damaged or corroded parts, and taking steps to prevent further damage.
Some possible solutions include applying protective coatings or sealants, using specialized cleaning products, or replacing the affected parts as needed.
With proper care and maintenance, you can keep your Honda Passport running smoothly for many years to come.
Instrument Cluster Failure
The instrument cluster is an essential part of your Honda Passport, providing you with important information about the performance and condition of your vehicle.
However, if this part fails or stops working properly, it can be quite a hassle.
Symptoms of a failing instrument cluster may include dim or flickering lights, errors or warning messages on the display screen, or a malfunctioning speedometer or odometer.
If you are experiencing these problems with your instrument cluster, it's important to seek professional help as soon as possible.
A mechanic can diagnose the problem and recommend appropriate solutions, such as replacing the faulty parts, updating the software, or conducting other repairs as needed.
Brake Issues
Another common problem with the Honda Passport is brake issues.
The brakes are one of the most important safety features on your vehicle, so it's crucial to keep them in good working condition.
Some signs that you may need to have your brakes checked or repaired include a squeaking or grinding noise when braking, decreased braking power, or uneven wear on your brake pads.
To repair the brake problem, you may need to replace the brake pads, bleed the brakes, or perform other repairs as needed. It's important to have a qualified mechanic handle these repairs to ensure that they are done correctly.
Transmission Issues
One noted issue is that the transmission shifted from driving to neutral while the car was in operation. The issue is being investigated.
Also, another issue was grinding noise issues when the car shifted from 7th to 8th gear. The issue is also being investigated.
At this time, the automaker does not have a fix for either problem but is investigating both issues.
The transmission issues are a major concern for many car owners.
There have been numerous complaints from drivers who have experienced shifting problems while driving, such as the transmission unexpectedly shifting to neutral or slipping gears.
To repair this problem, the automaker is working on developing a fix that will address these transmission issues and ensure safe driving.
Failed O Rings
The failed o rings may cause the accumulator cover to have a leak on the manual transmission.
This could potentially lead to lower transmission fluid levels and cause slippage or damage to the gears.
The automaker is currently working on a solution for this issue and will provide further updates as they become available.
Check Engine Light and Fuel Sensor
If you have Honda Passport with a Check Engine Light on, it could indicate a fuel sensor problem.
When the Check Engine Light is on and there are noticeable symptoms of engine running poorly, or your gas mileage has dropped precipitously, it's time for an inspection.
This issue can be repaired by a professional service technician without too much difficulty, but be aware that a new part will have to be installed.
Honda Passport Pros and Cons
One of the pros about the Honda Passport is that it is very comfortable. The leather interior seats are spacious and can accommodate people of all sizes.
The tri-zone climate system means everyone can be happy in the cabin. The driver and front passenger can set the temperature exactly how they like it. Rear occupants can also adjust their own climate control.
The cabin is large. It can fit up to five adults comfortably. This makes it a great choice for families and road trips. Second row passengers get up to 39.6 inches of legroom.
There is also a lot of storage space in the vehicle. The trunk can hold up to 100 cubic feet of cargo. That's more than enough room for luggage, groceries, or sports equipment.
The engine is also robust in the Honda Passport. It features a 3.5-liter v6 engine. This engine produces 280 horsepower and 262 lb-ft of torque. Along with this engine is a nine-speed automatic transmission.
All-wheel drive comes standard. It also has pre-set steering conditions. This includes Mud, Normal, Sand, and Snow settings.
The Honda Passport also includes superior safety features.
All models come with blind-spot monitoring and rear cross-traffic alert.
Other safety features are available. like adaptive cruise control, lane keep assist, and Honda's Sensing suite of driver aids.
The top trim level has an upgraded sound system with ten speakers. It also has navigation.
It includes an 8-inch touchscreen with smartphone integration. Other tech features include satellite radio, smartphone integration, HD radio, and Apple CarPlay.
The top trim, the Luxury Elite, has special features like rain-sensing wipers. It also has a heated steering wheel.
The Honda Passport is available in the following trim levels: Sport, EX-L, and Touring.
Another pro about the Honda Passport is that it has excellent performance on and off-road. With its standard all-wheel-drive system, this SUV can handle a variety of different terrains with ease. It also has excellent handling and acceleration for an SUV of its size.
The available packages offer flexibility and versatility to drivers. The urban package gives the option to upgrade to roof rails for even more storage.
The outdoor package includes rain-sensing wipers and a sunroof.
It also comes equipped to help pull a trailer. This makes it an obvious choice for family camping adventures. Front-wheel-drive models can tow up to 3500 pounds. All-wheel-drive models can tow up to 5000 pounds.
The build and design of the Honda Passport make it capable of off-roading. In part, this is due to the four-wheel independent suspension. This allows for better handling on uneven terrain.
Whether it's a trip to the beach or up in the mountains, the Honda Passport will not let you down.
The ground clearance is 8.1 inches, and every build of the Passport is equipped with 20-inch wheels
Some of the cons about the Honda Passport
There are a few drawbacks to the Honda Passport.
One is that the seats could use more support. The back seat lacks thigh support and doesn't extend quite as far forward as one might like.
The second issue is that the infotainment system takes a little bit of time to learn how to use it correctly. It also isn't too intuitive, so you have to go through things step by step instead of being able to quickly adjust settings with ease.
The third drawback is that it has a harsh ride. The suspension is stiff and the ride can be jarring on rough roads. This isn't the best choice if you're looking for a comfortable daily driver.
Another drawback is that it doesn't have a ton of features for its price point. The EX-L trim level starts at $39,990. For that price, you would expect more premium features like a sunroof or navigation system.
A final con is that Honda Passport owners don't feel like they get good customer support for their car. For example, there are no maintenance packages available for the Passport.
A con of the Honda Passport is that it starts at $31,000. This makes it expensive when compared to other SUVs.
Another con of the Honda Passport is the fuel economy. Although it's not the worst in its class, it could be better. The average fuel economy for the Honda Passport is 20 mpg in the city and 27 mpg on the highway.
Also, some people may find the design to be too boxy and angular.
Overall, if you're looking for a mid-size SUV that provides plenty of space, comfort, and performance in an affordable package, then the Honda Passport may be worth checking out.
Pricing
Average price per year for most recent Honda Passport Models
| | |
| --- | --- |
| 2018 | $30,000 |
| 2019 | $35,242 |
| 2020 | $37,903 |
| 2021 | $39,334 |
| 2022 | $44,497 |
What the Reviews Say
"The Passport was quick in our testing, galloping to 60 mph in 6.0 seconds, and it dutifully accelerates on the highway. The ride is comfortable on most roads, and the steering is pleasingly direct, which makes the Passport feel nimble."
In conclusion, the Honda Passport has proven to be an excellent vehicle. With a smooth ride, great gas mileage, and plenty of room for the family, it's no wonder that it is one of our most popular models.
No matter which trim level or safety features you're looking for, the Honda passport has something to offer everyone.
GO BACK: Honda problems per model.
Sources
Was this article helpful?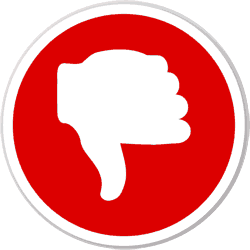 Did you find wrong information or was something missing?
We would love to hear your thoughts! (PS: We read ALL feedback)
ⓘ  The information in this article is based on data from National Highway Traffic Safety Administration (NHTSA) recall reports, consumer complaints submitted to the NHTSA, reliability ratings from J.D. Power, auto review and rating sites such as Edmunds, specialist forums, etc. We analyzed this data to provide insights into the best and worst years for these vehicle models.
---