Honda has maintained a good name in the market for over two decades.And the Honda Accord is one of the newest additions to the lineup.
The Honda Accord has a powerful engine along with an upscale roomy interior.
We've looked at how long the Honda Accord last and we've also dive into statistics and facts for people considering the Accord models. Now we're looking into the most common problems with the Accord generations.
However, it is not without its problems. Here is a list of some of the problems with the Honda Accord to keep in mind.
Faulty Ignition Switch
A faulty ignition switch has been a major problem for the Honda Accord. It is this switch that provides the voltage and power to the engine to start the car.
If it is faulty, you will have a hard time getting the car started the first time. It may not even start.
You may even have trouble with the lights with a faulty switch, too. Even though it is just a $250 repair, it is a hassle. Plus, it is a safety hazard.
Uncomfortable Seats
Uncomfortable seats are a concern for Honda owners. Many people have reported lumbar pain, neck pain and poor circulation. And this occurs within 15 minutes of driving for the drivers.
This is a problem for Honda.
Further, there are other problems with Hondas you should know about.
Transmission Failure
Another problem with the Honda Accord has been transmission failure. There were over 500 complaints on transmission failure for cars at just 98,000 miles.
The average cost for the repair of transmission failure is about $3,000.
So, you had better hope your Honda is still under warranty if this occurs to your car.
Excessive Oil Consumption
A number of Honda Accords have experienced excessive oil consumption.
The oil just burns up way too fast. 
Replacing the oil is costly, and a repair can cost $1,200. Some owners have even had to replace the engine in order to fix the problem.
Faulty Airbag System
Some owners have reported that the light comes for the airbag system when it should not.Dozens have reported the airbags did not deploy upon collision.This resulted in more severe injuries had they properly deployed.
This is a big safety hazard for drivers and passengers in the Honda Accord.
Premature Brake Pad Wear
Thousands of complaints have been made about the Honda Accord having premature brake wear.Some owners had to replace the brake pads once a year.
This expense adds up over the lifetime of the car for owners.
Starter Failure
Starter failure has been an issue with the Honda Accord. The car just will not start. A replacement starter costs about $700.
Unfortunately, it usually happens just when the warranty expired. That means you are on the hook.
It is just an expense that owners do not need.
Steering Deviation
Owners say the Honda Accord sedan can suddenly deviate and pull hard to one side when steering.The National Highway Traffic Safety Administration is currently investigating this on the 2013 and 2015 models of the Accord.A petition caused this investigation.
This is definitely a safety hazard for drivers.
Weak Batteries
Honda has actually been sued for weak batteries. It can't run the car's electric system. Plus, the when the car is unattended, the battery still draws power.
This could be due to the wrong battery charge management mode, a faulty ac relay or the car stability assist system.
Cracked Fuel Pumps
An effort is currently underway to recall over 2 million cracked fuel pumps. Low density pellets inside the file pumps are cracking. As a result, limited gas only reaches the engine.
Two recalls have been issued. It includes over 700,000 Honda Accords.
Safety Software Problem
Owners have reported many times that the safety software of the Honda Accord brakes when driving. This is a system that has a tough time in poor weather. It is also known for its expensive recalibration.
This problem has led to a number of lawsuits.
Starter Issues
A grinding noise is common when starting up the Honda Accord. Likely, this is due to misalignment or clearance between the transmission converter ring and the starter system.
Honda failed to assist its customers with this problem. That resulted in a number of lawsuits.
That said, we see decent 0-60 times on the Honda Accord.
Daytime Headlight Burnout
The Honda Accord had a strip of LED daytime running lights that just may fizzle out. These lights cannot be replaced. And that makes the repair very costly. Some owners have just let the lights fizzle out and opted out of paying for an expensive repair.
But, there are some safety concerns about doing that.
Rodent Chewed Wires
Honda switched to a cheaper and more environmentally friendly electrical wire coating. It is soy-based. Unfortunately, it attracts rodents.The rodents chew on this wire to get their nesting material.
The end result is you wind up with a chewed electric system.
Peeling Paint
Many owners of the Honda Accord have had peeling paint on their cars. It starts off as a discoloration. Then, sheets of paint just start peeling off. Honda says to keep the car out of the sun.And just how is one supposed to do that Honda?
They must be using an unprotected paint.
General Pros and Cons of the Honda Accord
The Pros:
First and foremost – the Accord is an excellent car. Which is also why the Honda Accord is priced so high.
Good family car-The Accord is a good family car. Both kids and adults can be comfortable in it. Seats are a spacious, and there is plenty of head room.
There are plenty of options available to make the Accord very comfortable.These include leather seats, climate control seats and leather wrapped steering wheel.
Enjoy the journey.
Advanced Tech Features
The Accord has won many over with its fancy tech features.There more trims to enjoy. Get a 7 inch touchscreen. There is also smartphone integration.Enjoy Bluetooth, USB ports, wireless charging pad and wifi hotspots.Take to the road and enjoy all the perks of the Accord.
Turnocharged Power and Efficiency
Upgrade to the 1.5L cylinder engine. It pps out 192 horsepower. Hit the gas and have some fun driving. Hit the highway without any sweat. It also has a 10-speed transmission. This is a powerful car.
Plenty of Trunk Space
The trunk space in this car is very generous.There is enough room for weekend getaway gear and groceries.There are also folding rear seats. There is space for everything. In the trunk.of an Accord.
Classy Exterior Design
Its exterior design is over the top and speaks sophistication.Get a splash of style with its wide grill and redesigned LED lights.
You will feel good driving around in this car.
Easy to Use Navigation Software
The navigation software in the Accord is totally user friendly.It used Fuzzy Techology for ease.Get radius in real time, console and mic. It easily responds to voice commands. And its HD Traffic provides easy directions and guidance.This is a signature service also gives info on road closures, traffic and weather. Everything you need to know is at your fingertips in the Accord. Avoid those traffic jams ahead.Get a better route to travel with the Accord and get there faster.
Signature Active Safety Technologies
The Accord has eight active safety technologies called its Sensing suite. The Collision Mitigation Braking System puts on the brakes immediately when needed. There.is also the Adaptive Cruise Control with Low-Speed, Lane Keeping Assist and Road Departure, Blind Information System and Auto High-Beam Headlights. The Accord is designed for safety. And that is very important in a car.
Reliable Passive Safety
The body of the Accord is both lightweight. It is connected to rollover sensors and side-curtain air bags for extra protection. It protects all occupants in the car.
With Honda, it is always safety first. That is good to know.
The Cons:
Faulty Ignition Switch
Transmission Failure
Uncomfortable Seats
Excessive Oil Consumption
Premature Brake Pad Wear
Weak Batteries
Starter Failure
Rodent Chewed Wires
Peeling Paint
Daytime Headlight Burnout
Safety Software Failure
Steering Deviation
Cracked Fuel Pumps
What Do The Reviews Say?
According to Cars,
"The common rave among Accord owners is the sedan's spacious interior and trunk. The generous legroom for both front and backseat occupants was frequently highlighted as the car's strong suit. One user highlighted the Accord's spacious cabin even after switching from a full-size SUV"
Auto Trader states,
"But there's something to be said for the sleek styling of a proper car, not to mention the staid demeanour and driving dynamics that even the most satisfying small sport utility on the mainstream market can't match."
All around, both Cars and Auto Trader had positive things about the Honda Accord.
Resale Prices
Year Mileage Price

| | | |
| --- | --- | --- |
| 2022 | 30 mpg | $35,400 |
| 2021 | 28 mpg | $33,500 |
| 2020 | 27 mpg | $30,300 |
Final Thoughts
The Honda Accord had very good reviews by the car experts.
It is definitely a good investment for the dollar. If you are looking for a good family car, the Accord is a smart pick.
GO BACK: Honda problems per model.
Was this article helpful?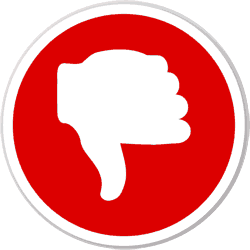 Did you find wrong information or was something missing?
We would love to hear your thoughts! (PS: We read ALL feedback)
ⓘ  The information in this article is based on data from National Highway Traffic Safety Administration (NHTSA) recall reports, consumer complaints submitted to the NHTSA, reliability ratings from J.D. Power, auto review and rating sites such as Edmunds, specialist forums, etc. We analyzed this data to provide insights into the best and worst years for these vehicle models.
---