I have compiled a list of unique and funky name ideas for hippie cars and minivans.
From classic hippie names like "Peace" and "Love" to more unconventional names like "Cosmic Cruiser" and "Rainbow Roadster," there's something for everyone on this list.
Whether you're driving a VW bus or a modern-day sedan, these names will add some personality and flair to your ride. So, let's get started and find the perfect name for your car!
Here are 50 name ideas for your hippie car
Peace
Love
Groovy
Flower Power
Cosmic Cruiser
Rainbow Roadster
Far Out
Zenith
Karma
Dream Machine
Magic Bus
Electric Kool-Aid
Hippy Highway
Woodstock
Tie-Dye
Free Spirit
Sunshine
Grateful Cruiser
Soul Machine
Serenity
Wanderlust
Happy Camper
Bohemian Rhapsody
Mystic
Stardust
Aquarius
Harmony
Spirit Guide
Blue Moon
Cosmic Love
Earth Child
Freedom
Starlight
Wildflower
Cosmic Ray
Flower Child
Good Vibrations
Love Bug
Mystic Dreamer
Peace Train
Psychedelic
Rainbow Rider
Summer of Love
Sunflower
The Love Shack
The Magic Carpet
The Peace Mobile
The Woodstock Express
50 Hippie Names for Vans
As a lover of all things hippie, I know that naming your car is a must. It's a way to express your personality and make your ride stand out on the road.
Here are 50 male hippie names for cars that will make your vehicle feel like a true part of the counterculture.
Cosmic Cruiser
Peace Wagon
Groovy Van
Rainbow Rider
Love Bug
Electric Kool-Aid
Flower Power
Psychedelic Speedster
Free Spirit
Zen Machine
The Wanderer
Magic Bus
Hippy Highway
Far Out Falcon
Woodstock Wheels
Soul Train
Karma Cruiser
Fuzz Box
Flower Child
The Dude
Captain Trips
The Joker
Electric Ladyland
The Outsider
Cosmic Cowboy
The Maverick
The Nomad
The Prophet
The Visionary
The Seeker
The Rebel
The Dreamer
The Mystic
The Shaman
The Sage
The Oracle
The Healer
The Warrior
The Guru
The Magician
The Alchemist
The Sorcerer
The Wizard
The Enchanter
The Trickster
The Jester
The Muse
The Artist
The Poet
The Musician
These are just a few of the many male hippie names you could choose for your car. Whatever name you choose, make sure it reflects your personality and the free-spirited nature of the hippie movement.
If your car is old and "lady-like", we also have the perfect old lady names for cars here.
50 Female Hippie Names for Cars
If you're looking for a unique and groovy name for your car, look no further! I've compiled a list of 50 female hippie names that will make your car stand out on the road.
From flower-inspired names to classic hippie monikers, there's something for everyone.
Blossom
Harmony
Luna
Willow
Rainbow
Serenity
Poppy
Marigold
Lotus
Jade
Meadow
Fern
Dahlia
Sunny
Ocean
Star
Aurora
Luna
Gaia
Ivy
Juniper
Lavender
Magnolia
Maple
Peaches
Petal
Phoenix
River
Rose
Sage
Sienna
Sky
Solstice
Saffron
Sunflower
Thyme
Tulip
Venus
Violet
Waverly
Wildflower
Willow
Xanthe
Yarrow
Zenith
Zinnia
Aria
Bluebell
Cedar
Clover
Pick a name that resonates with you and your car's personality. You can even get creative and combine two names to make a unique one. Don't be afraid to think outside the box and have fun with it!
50 CUTE Hippie Names for Cars
As a self-proclaimed hippie, I know how important it is to give your car a name that reflects your free-spirited nature. So, I've compiled a list of 50 cute hippie names for cars that will have you feeling groovy every time you hit the road.
Sunshine
Daisy
Peace
Love Bug
Karma
Rainbow
Mystic
Freedom
Serenity
Zen
Harmony
Groovy
Cosmic
Dreamer
Starlight
Wildflower
Radiance
Nirvana
Lotus
Wanderlust
Bliss
Aurora
Soulshine
Tranquility
Phoenix
Stardust
Luna
Spirit
Angel
Gypsy
Dreamcatcher
Mystic
Bohemian
Celestial
Enchantment
Fairy
Magic
Mermaid
Ocean
Sky
Sunflower
Twilight
Universe
Venus
Wildfire
Willow
Zenith
Aurora Borealis
Electric
Moonbeam
These names are perfect for any type of car, whether you have a classic VW Beetle or a modern electric vehicle. And if you're feeling extra creative, you can even customize the spelling or add a fun pun to make it even more unique.
So, next time you're cruising down the highway, make sure to give your car a name that truly represents your hippie spirit.
50 Funny Hippie Names for Cars
As a lover of all things hippie, I know that the perfect name for your car can make all the difference. Whether you're cruising down the highway or just parked in your driveway, a good hippie name can really set the tone.
Here are 50 of my favorite hippie names for cars:
Groovy Van
Peace Mobile
Flower Power Cruiser
Cosmic Bus
Love Bug
Rainbow Roadster
Karma Kar
Zen Wagon
Hippy Hopper
Electric Kombi
Psychedelic Speedster
Freedom Machine
Bohemian Buggy
Woodstock Wheels
Soulful Sedan
Serenity Shuttle
Blissful Beetle
Tranquil Transporter
Dream Machine
Happy Camper
Magic Bus
Harmony Hatchback
Mystic Mustang
Spirit Sprinter
Nirvana Navigator
Cosmic Cruiser
Peaceful Porsche
Joyful Jeep
Tranquility Truck
Love Van
Wildflower Wagon
Peacekeeper
Grateful Cruiser
Zen Mobile
Serendipity Sedan
Sunshine Scooter
Harmony Hybrid
Blissful Benz
Tranquil Tesla
Dreamy Datsun
Happy Honda
Magic Mazda
Mystic Mercedes
Spirit Subaru
Nirvana Nissan
Cosmic Cadillac
Peaceful Pontiac
Joyful Jaguar
Tranquility Toyota
Love Lexus
We have more funny car names here.
These are just a few of my favorite hippie names for cars. I hope they inspire you to come up with a name that truly reflects your free spirit and love of all things groovy.
Was this article helpful?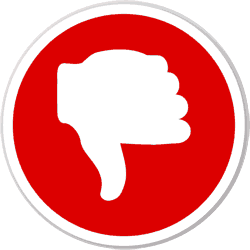 Did you find wrong information or was something missing?
We would love to hear your thoughts! (PS: We read ALL feedback)