The Ford Fusion was an iconic mid-size car manufactured and marketed from 2005 through 2020. Before its discontinuation, it was one of the most popular cars in its class, selling just short of 3 million units cumulatively.
Note, this car is marketed as "Ford Mondeo" in Europe. Check out our article about how long the Ford Fusion/Mondeo last.
It has also garnered several awards, including the North American Car of the Year Award picked up by the Fusion Hybrid in 2010. Reviews by renowned pundits, including Consumer Reports and J.D. Power, have placed it atop its class in terms of critical acceptance.
Without question, the Ford Fusion is one of the best mid-size cars ever, but is it a good first car? There are several things to consider before coming to a conclusion, and we'll be exploring them in this article. Stay with us.
Here's the Short Answer to Whether the Ford Fusion Is a Good First Car:
The Ford Fusion boasts all the top qualities that make a great first car. That includes reliability, incredible gas mileage, impressive handling, safety system, and infotainment, amongst other features. With relatively affordable maintenance costs and a plush interior, this car is an ideal choice for first-time car owners.
How Popular Is the Ford Fusion Amongst First-Time Buyers?
The Ford Fusion is one of the most popular models in its class, and this is still true years after its discontinuation. As we mentioned, it sold about 3 million units before packing up, racking up six figures easily in yearly sales.
Other factors, including its size, reliability, reputation, safety ratings, and of course, its elegant design, contribute to its popularity amongst this demographic.
First-time buyers are often young, exuberant adults who are just bursting elatedly into the world of independence. Before choosing a car, they often go online to check out what the big dogs say about it. Well, guess what they are going to find out about the Ford Fusion?
The last model year of the Ford Fusion has an excellent critic rating of 8.3/10 on U.S. News. Even more impressive was its safety rating on the same platform pegged at 9.1/10.
Also, the Ford Fusion has a 4.4/5 rating on the used cars platform, CarMax, which shows immense customer satisfaction.
These ratings have also contributed to the Ford Fusion's popularity, earning it a spot amidst top cars preferred by first-timers.
Make sure to check the best and worst years for Ford Fusion and also get familiar with the most common problems across the Fusion models.
How Easy Is the Ford Fusion to Drive?
First, the Ford Fusion is a very simple car with no complications or difficulty. One thing that makes driving it really easy is its flexible yet sharp handling, which, according to owners, is a blessing. It is pretty engaging and would certainly impress a teenager or any other first-timer.
The brakes are strong, the steering moves like butter, and driving couldn't be smoother. Take our word and the words of several other owners and reviewers for it.
Its base engine is, however, not so impressive as one can't really do much with a 2.5-liter four-cylinder with just 175 horsepower. Several rivals offer better engines than this; however, this will get you around.
Not to worry, there are available engine options, including a turbocharged 1.5-liter four-cylinder with 181 horsepower. There is also the 2.0-liter turbo engine with a mouth-watering 245hp and 275 pound feet of torque.
Another feature to look at when talking about ease is the Fusion's driver-assist system. The Ford Fusion boasts an elegant slew of driver-aid features, including a rear-view camera, blind-spot monitoring, lane keep assist, and rain-sensing windshield wipers, amongst others.
All of those features are standard by the way, and available features include rear parking sensors and sleek adaptive cruise control. Little wonder the 2020 model got a 9.1/10 safety rating on U.S. and an overall five-star rating from the NHTSA.
Also, the Fusion's infotainment system is as straightforward as they come. The menus are easy to read; the touchscreen is incredibly responsive. Standard features include a 4.2-inch display, USB port, Bluetooth, and a four-speaker stereo, all of which undoubtedly make for easy driving.
Related: Ford Fusion In Snow & Winter Driving (Explained)
How Easy Is Basic Maintenance on the Ford Fusion?
For longevity, the Ford Fusion is to be maintained like every other car- regularly and appropriately. The routine is quite straightforward, and we'll mention some of the most important parts.
Before talking about routines and schedules, let's talk about the price. According to With Clutch, it costs about $581 yearly to maintain the Ford Fusion, which is significantly cheaper than the $651 annual cost for the average vehicle.
RepairPal corroborates the $581 estimate; the Fusion's maintenance, however, costs a lot more than RepairPal's average estimate for mid-size cars ($526). Based on these numbers, we could say the maintenance cost for the Ford Fusion is moderate.
Moving on, below is a concise maintenance schedule for a Ford Fusion model:
Every 3000-10000 miles
Oil And Filter Change
Tire Rotation
Comprehensive multi-point inspection
Exhaust system and heat shields inspection
Tire inspection (wear, tread depth, and pressure)
Fluid level inspection
Inspection of wheels and related components
Brake pads, hoses, and rotors check
Engine cooling system inspection
Steering linkage inspection includes tie-rods, drive shafts and U-joints
Every 20,000 miles
Every 30,000 miles
Every 100,000 miles
Check/replace accessory drive belt and replace spark plugs
Maintaining a Ford Fusion model is as simple as the above, and all you need is a trustworthy service center. Now, these routines aren't gospel, and you might need to handle some of them a little earlier or a little later. It's why we advise procuring the services of a trusted service center in the first place.
How Reliable Are These Models?
The Ford Fusion is a pretty good car and can hold its own in terms of reliability. It has had some rough model years and some pretty excellent ones, including the very last 2020 model.
RepairPal gives the 2020 Ford Fusion a 4.0 out of 5 rating, which is definitely above-average and borderline excellent.
On J.D. Power, the 2020 model notched an excellent 87/100 quality and reliability rating, which also landed it the #3 spot in their list of top mid-size cars.
Besides the stellar ratings, the Ford Fusion also has an expected lifetime mileage of 200,000 miles with proper maintenance. For a mid-size car, that's pretty impressive.
Related: How Long Do Ford Fusions Last? (Important Facts To Know)
What Are the Most Sold Cars Among First-time Buyers?
Below are some of the most preferred and popular cars among first-time buyers:
1. Toyota Camry
Besides being the best-selling mid-size car of all time, the Toyota Camry is also one of the most popular among first-time car buyers.
Its hybrid trims are especially famous amongst this group for their fuel efficiency, which goes up to 51 MPG in the city and 53 MPG on the highway.
Besides that, the Camry also features the Toyota Safety Sense, which comprises a slew of advanced driver-assist features. They include automatic high-beam headlights, lane keep assist, automatic emergency braking amongst a plethora of others.
2. Toyota Corolla
The Toyota Corolla is one of the most popular compact cars in existence. Its popularity spreads to different corners of the world and it has gone way past diamond (10 million units) in terms of total sales.
It is also very popular amongst first-time buyers and one of its major attraction points is its fuel economy. For regular trims, the Toyota Corolla gets up to 32 MPG in the city and 41 MPG on the highway. And, as expected, the Hybrid does even better with 53 MPG in the city and 52 MPG on the highway.
Its reliability is top-shelf because how else does one explain an 85/100 reliability score on J.D. Power? Not to mention the Corolla's elegant stack of safety features, including the Rear-view camera, lane keep assist, traffic sign recognition, and automatic high-beam headlights, amongst others.
All of those features land it a place in the hearts of first-time buyers and a spot on this list.
Related: Is The Toyota Corolla A Good First Car? (Read This First)
3. Ford Fusion
The Ford Fusion was an elite mid-size car renowned for its sporty handling, impressive safety rating, and gorgeous design. It is very popular amongst first-time car buyers owing to its affordability, range of driver-assist features, reliability, amongst others.
It was named amongst U.S. News' most affordable mid-size cars in 2020, taking the #5 spot. That, plus its reliability, handling, and overall quality, has made it one of the most preferred mid-size cars amongst first-time buyers.
4. Kia Soul
The Kia Soul's apparent versatility has made it an incredibly popular choice among first timers. None of its trim levels exceeded $30,000, which explains why it won the U.S. News' award for best subcompact car for the money.
It can also seat five adults comfortably and the cargo area is relatively large and flexible for a subcompact car.
One downside, however, is that unlike the Toyota models mentioned above, the Kia Soul doesn't have enough standard driver-assist features.
5. Nissan Versa
The Nissan Versa is one of the few small cars still keeping its head above water in the wake of the massive consumer shift to SUVs. It is also an attractive choice for first-time buyers for myriads of reasons.
One of such reasons is its price tag, which is largely sub-$20,000 across its different trims. Quite the steal, right? It also comes standard with a 7-inch touchscreen and smartphone connectivity for all trims but the base trim.
Another reason for its desirability amongst first-time buyers is its line of standard safety features. They include automatic high-beam headlights, lane departure warning, and automatic emergency braking. It also adds the rear automatic braking, which is a rare safety feature for this segment. (pun intended)
6. Toyota Prius
Most first-time buyers would rather go for a car that would save them some money, especially on gas. That explains why the Toyota Prius is very popular amongst that circle. EPA estimates show that the Toyota Prius gets up to 58 MPG in the city and 53 MPG on the highway.
Even the base Prius models offer a 7-inch touchscreen, Apple CarPlay/Android Auto, Amazon Alexa, and Wi-Fi hotspot. The Toyota Safety Sense Package also adds driver-assist features, including automatic emergency braking, pedestrian and bicyclist detection, cruise control, amongst others.
Also, not many hybrid cars can stand in the same sphere as the Toyota Prius in terms of its cargo space. This makes it all the more attractive, and it deservedly closes out this list.
Was this article helpful?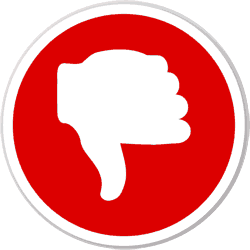 Did you find wrong information or was something missing?
We would love to hear your thoughts! (PS: We read ALL feedback)