SUVs are great fun for a long road trip, but subcompact SUVs are starting to gain traction. This might be due to their size and value for money compared to bigger and more expensive SUVs.
The 2022 Fiat 500X is driven by a naturally aspirated 1.3-liter four-cylinder engine which comes in both manual and dual-clutch automatic transmissions.
In this article, we pick apart some Fiat models to find out whether they are perfect for long road trips.
Check also: Most common problems with Fiat 500.
How Comfortable Is a Fiat For Long-Distance Road Trips?
Long-distance driving requires a lot of pre-planning to make sure you have a safe and pleasant journey. Safety is first and foremost, but you also have to consider the comfort of the drive.
Comfortable vehicles make for an enjoyable drive and make long-distance trips exciting. The Fiat 500X drives really well for its size and price, but how comfortable is it for long drives?
The interior of the base model 2022 Fiat 500X has relatively basic features. There's an option for both cloth and synthetic leather upholstery.
Heated Seats as Standard
Winter drives are comfier for front passengers with heated seats and a heated steering wheel.
Heated seats is a very nice feature to have in any car you want to take for a road trip.
We have a list of 11 cars with heated seats as standard.
Other options in the lineup also include a leather-wrapped steering wheel and the driver's seat is power-adjustable.
Fiat seemed to be focusing a lot on driver convenience and comfort when redesigning the Fiat 500X.
For those long and hot summer trips, the 500X gets you a cool breeze with dual-zone automatic climate control. The center dashboard area has a lot of buttons to play around with.
It accommodates up to five people over two rows and its design allows for a bigger view of the road.
The Italian automaker went with a boxy design with the Fiat 500X. This resulted in a slightly larger cabin.
Tall adults will be rather disappointed with the legroom and headroom space in the 500X's rear seats. Competitors also really struggle to pull this off when it comes to sufficient space in the rear seats.
If you've got little ones joining you on a long road trip, there's a LATCH system in place for baby seats. It got a rating of "Acceptable", which means it's not very easy to operate.
For road trip tunes and hands-free calls, the Fiat 500X comes standard with a 7.0-inch touchscreen infotainment interface. The infotainment system supports Apple CarPlay and Android Auto for seamless phone integration.
How Much Stuff Can You Pack in the Trunk of a Fiat?
Suitcases and equipment can be quite a daunting task to fit into a small car.
In the subcompact SUV class, the 500X gets a below-average score for trunk space. It's down there with some of the worst cars in the segment when it comes to luggage room.
For long-distance road trips, there's usually plenty of luggage and equipment to be packed in the trunk. It's often frustrating to decide what to take and what to leave behind.
Competitors really trump the trunk size of the Fiat 500X, which measures a small 14.2 cubic feet.
This size can fit up to 3 carry-on suitcases and maybe two smaller bags. When the rear seats are folded down, the trunk size expands to just 32.1 cubic feet.
Although it's not a large SUV, the 500X has plenty of trunk space for weekend shopping and short road trips. For longer road trips, you might have to settle for only two cramped adults in the rear seats for comfort's sake.
Does It Have GPS?
An efficient navigation system in a car is where the magic happens when it comes time to plan out your route. A great trip is only as good as its destination and a modern GPS system can help plan your itinerary.
Modern GPS systems are often integrated into the vehicle's infotainment system. You don't have to look away to find the next turn to take.
An up-to-date navigational system lets you know exactly where you are every step of the way. With modern systems, you can even schedule stops along your trip.
With the Fiat 500X, you get a 7-inch touch screen on the base model. For the more expensive models in the lineup, there's an option for a navigation system. The navigation system is available in the Fiat 500X Sport and the Fiat 500X Trekking.
The base model does not have an integrated navigation system in the infotainment system. You can still connect your smartphone to the infotainment system to access Apple Car Play and Android Auto.
Phone connectivity will allow you to use third-party apps such as Google Maps in the Fiat 500X.
As you go up the lineup, both the Fiat 500X and Fiat 500X Sport have an improved infotainment system. The 500X Sport and Trekking variants get HD radio, voice recognition, wireless charging pads, a navigation system, and two additional charging ports.
The infotainment touch screen is large enough to see clearly, and the touch is responsive. Compared to competitors in the segment, the navigation system is not the best, but operable.
Can You Drive Cross-Country in a Fiat?
Cross-country drives can be fun and educational at the same time. Taking a longer scenic route, you can stop at popular landmarks.
If you want to drive cross-country as fast as you can, the faster Fiat 500X Sport will be suitable. The engine pushes out about 177 horsepower.
A faster model in the Fiat range will result in a shorter cross-country trip. A long trip in the base model will get you there, but not nearly as fast.
For a cross-country trip, the 1.3-liter engine in the Fiat 500X Sport is still suitable. This engine has a continuously variable transmission (CVT) available in a seven-speed dual-clutch automatic.
Automatics are great for long-distance trips because you don't need to be shifting gears every now and again. On a long trip, especially cross-country, it can get quite tiring in a manual transmission car.
In terms of safety and comfort, all the trim levels in the Fiat 500X range are more than capable of a cross-country drive.
Competitors such as the Jeep Renegade and Honda Fit are both great. But the Fiat 500X takes the price in terms of reliability whereas the Honda gets better fuel economy.
Related: 7 Fiat Models With The Most Recalls (Check Before Buying!)
How Reliable Is a Fiat Over Long Distances?
Being able to depend on your car's safety and comfort over long trips is important. Not only does it put your mind at ease, but you also get to enjoy driving the car.
In the subcompact SUV segment, the Fiat 500X gets average reliability ratings compared to competitors. The Italian manufacturer seems to have improved upon the previous models.
For the 2022 model, the 500X does not have reliability data to share as yet.
Fiat is slowly but surely building a reputation for releasing some improved cars. This is evident in their lineup of models that improved post-2018.
A long-distance drive also brings up the issue of safety. This is because the longer you drive, the more at risk you are of getting into a crash.
It's no secret that very long periods of driving can make you lose focus on the road. This is why car makers install technologies such as lane-departure warning and lane-keep assist in modern cars.
These technologies assist the driver to stay on track and make sure the driver is focused on the road. They've proven to be effective at preventing car crashes on highways and city roads alike.
With that said, here's a list of other driver assistance technologies available on various Fiat 500X trim levels:
Pedestrian detection
Lane-departure assist
Blind-spot monitoring
Forward collision warning
The base model of the Fiat 500X only gets the lane-departure assist as standard. The rest of the trim levels get most, if not all, of these safety features.
It's, of course, not a good idea to rely solely on these technologies when driving. It's advised to regard them as precautionary and some backup eyes for you.
A rating is not yet available for the Italian-made 2022 Fiat 500X. Reliable safety and crash scores are earned from the Insurance Institute for Highway Safety (IIHS). This is a standard 6-point crash test performed to judge vehicle crash safety.
With that said, the Fiat 500X is relatively well-equipped and reliable for long-distance journeys.
Related: Are Audis Good For Road Trips? (Explained)
How Long Can a Fiat Drive With No Breaks?
The Fiat 500x has a 12.7 gallon gas tank.
The vehicle has an EPA mileage estimate of 23/30 mpg and 25 mpg combined.
If you're driving in the city, this translates to 279.4 miles on a full tank. When traveling on the highway, you can get up to 381 miles before needing to refill your tank.
For such a small car, this is impressive, although there are vehicles with better fuel economy.
Does a Fiat Offer Good Mileage Over Long Distances?
Small cars are synonymous with good fuel economy.
It's no different with the Fiat 500X, which is a subcompact SUV. It is slightly smaller than a regular-sized SUV.
Larger SUVs with bigger engines emit more CO2 into the air, resulting in decreased fuel efficiency. In comparison, smaller power plants such as Fiat's 1.3-liter engine tend to have better mileage.
For a subcompact SUV, the Fiat 500X gets rather average fuel economy estimates. In the subcompact segment, this Fiat is below average in EPA ratings.
The 1.3-liter engine with a CVT transmission seems to be the most efficient. It scored about 27 mpg for city driving and 33 mpg for highway driving.
At 24 miles per gallon for highway driving, the Fiat 500X is not exactly up there with the most efficient cars. This mpg rating is also not as bad as some of the other cars in this segment.
The higher fuel economy of the Sport and Trekking models might be due to their CVT gearbox. A continuously variable transmission gearbox is more efficient than torque converters.
Governments are now serious about CO2 emission restrictions. Fiat has had to make improvements to its models to keep its cars efficient and increase fuel economy.
These improvements seem to have paid off in the 2022 Fiat 500X.
Related: 9 Great Sedans For Long Drives! (With Pictures)
How Many People Can Comfortably Go on a Road Trip in a Fiat?
For the 2022 model, Fiat gave the 500X a complete redesign. This saw improvement in space and interior styling from the previous models.
The Fiat 500X can pack in 5 people over two rows. Two front passengers and three in the rear seats.
Other subcompact SUVs in the segment had not-so-good reviews regarding rear passenger space. Bad reviews were targeted at the lack of sufficient legroom and headroom for tall passengers seated in the back.
The 500X sets itself apart from the rest in this regard, with ample space for the front passengers. Not only are the front seats comfortable, but the rear passengers are not cramped.
Tall adults seated in the back can get cramps on long drives when there isn't enough legroom. In the Fiat 500X, the legroom is below average for tall adults to stretch out their legs for road trips.
For maximum comfort, it's advisable to only fit two adult passengers in the rear. This is to avoid three passengers rubbing their shoulders every time the car takes a turn.
The Italian manufacturer made sure the 500X is just as comfortable in the interior. It sports a combination of cloth and synthetic leather seats.
The dual-zone automatic climate control performs perfectly. For those cold road trips, there are heated seats for the front passengers.
If there are little ones joining in the fun road trip, the Fiat 500X has a modern LATCH system for child seats. The latch system is rather clunky and fidgety to operate but is a welcomed addition to the Fiat 500X's features.
Overall, the 500X is a great offering from Fiat filled with modern tech, a comfortable ride, and great safety features.
What Are the Best Cars for Long Road Trips?
Here are some of the best cars for long road trips:
Nissan Altima
Honda Accord
Fiat 500X
Audi Q7
Toyota RAV4
Was this article helpful?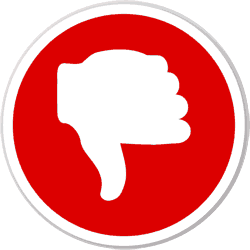 Did you find wrong information or was something missing?
We would love to hear your thoughts! (PS: We read ALL feedback)