There's no arguing that the more space you get in a car, the better you feel about its outlook. This is where opening sunroofs and panoramic sunroofs come in to give the car an airy feeling of space.
Not all sunroofs have the ability to open up for better air circulation in the car. Some sunroofs are just there for aesthetics and give you the feeling that there are more windows and, therefore, more light in the vehicle. In fact, most electric cars don't have sunroofs.
With that said, in this article, we're listing popular electric cars with opening sunroofs along with their prices.
With the advent of electric cars in the auto industry, it's safe to say there will be some that have opening sunroofs. Even though opening sunroofs are now being replaced by panoramic sunroofs, there are still brands that love them.
It is just a feature that people still love and have on their checklists when looking for a car.
This is also when people look for an electric car that also has an opening sunroof for more air circulation and aesthetics.
Meanwhile, also explore some popular electric cars with moonroofs.
1. Volvo XC40 Recharge
The first all-electric SUV from Volvo has taken the electric car world by storm with its many features and versatility. The Volvo XC40 Recharge has an opening panoramic sunroof that looks stunning. It starts at $53,550.
The opening sunroof on the XC40 Recharge is not only easy to operate and maneuver, it also has a great look. The mechanism to open is just a swipe and touch away, with the controls accessible just behind the rear mirror.
The XC40 Recharge is a versatile SUV from one of the oldest and most trusted brands in the auto industry. This model is one of the first all-electric cars from Volvo and it sets itself apart by being simple yet trendy.
Volvo has a gas version of the XC40, however, they have redesigned the Recharge model to appeal to the electric car segment. The redesign is not significant, but the electric version gets a lot more features and power.
This SUV has two electric motors, one powering the front wheels and the other powering the rear wheels. Two electric motors allow for more power to both the rear and front wheels.
With all that power, the XC40 Recharge outputs a massive 402 horsepower, which is slightly more than close competitors. This power can easily get you from 0 to 60 MPH in just under 4.3 seconds.
A battery pack of 72kWh comes as standard on the different trims of the Volvo XC40 Recharge. With a battery of this size, you can expect to get an estimated 223 miles on a single charge before you'd need to recharge.
To recharge the XC40 Recharge, you can use a DC fast-charging station or a home outlet at 240 volts. On a single charge, the Volvo XC40 Recharge comes really close to competitors such as the Audi e-Tron and Jaguar I-Pace.
Long-distance trips and off-road experiences will get a warm welcome from drivers due to the newly designed interior. Not only is the seating spacious and open, but there is also a lot of storage space and a great infotainment system.
It gets a customizable 12.3-inch touchscreen display and instrument cluster. The infotainment system is responsive and also supports Android Auto and Apple CarPlay.
Volvo is known as one of the safest cars in the auto industry and this has not changed with the XC40 Electric. It gets a wide range of driver-assistance features all across the different trims.
With a sunroof open out on the road, the Volvo XC40 is sure to deliver a surprisingly comfortable drive.
Related: 5 Popular Electric Cars With Head-Up Display (With Prices)
2. Kia EV6
The Kia EV6 is making waves in the electric car segment for its versatility and stylish design. Premium trims of the Kia EV6 also get an opening sunroof for added air circulation and aesthetics. The base model sells for $41,400.
When looking at the Kia EV6, it is apparent that the company has gone all out with this electric vehicle. Among the many features that set it apart is the ability to charge really quickly.
It is available in both rear and all-wheel drive as a single motor or dual motor driving the wheels. The all-wheel drive model comes with a larger battery pack that is capable of 320 horsepower.
Top-of-the-line GT-Line models with a horsepower of 320 hp easily get you from 0 to 60 mph in just under 3.5 seconds. This is on par with some of the latest and premium electric cars in the segment.
Larger battery packs on the EV6 are about 77.4kWh and can provide up to 310 miles between recharges.
When plugged into a fast charger, you can get from 10% all the way to 80% in just under 18 minutes.
This is all possible due to the 800-volt architecture on the EV6, which allows it to use 350-kW fast chargers. This is now where the industry is going in terms of the ability to charge at higher capacities.
When it comes to the interior, it gets a great set of features, even though they are not as capturing as the exterior design.
Not only is the interior stylish, but it also looks modern and futuristic. This is different from other models in Kia's lineup.
The center console is clean and well-put-together with a few buttons for climate control, sunroof, and media control. Seats are spacious and quite comfortable with premium materials used.
It is very obvious to tell that the EV6 will be a wonder on long trips due to its good looks and great interior. With a sunroof, hot summers will be a thing of the past.
Related: 7 Popular Electric Cars with High Ceilings (With Prices)
3. 2018 Tesla Model S
The 2018 Tesla Model S was the last model to receive a panoramic sunroof that could open. All Tesla models from 2018 afterward did not receive an opening sunroof. It has an MSRP of $74,500.
Not only are Teslas known for their comfort and versatility, but they are also up to date when it comes to the latest technology.
In 2018, electric cars were not fully accepted as a viable replacement for gas-powered cars yet. This is where Teslas revealed the truth about that myth because of its features and performance.
The Model S is still one of the most loved all-electric EVs in the market all around the US. it combines great ergonomics and performance which is on par with some of the best gas cars around.
Looking at the 2018 model today, you can tell that the design is a bit old compared to modern models. However, this does not take away from the power and the history it has made.
The Model S came in three versions that also included an all-wheel-drive version with a huge battery pack. The battery pack is a 100kWh pack and was one of the first in an electric car back then.
Another way that this model was ahead of its time was the capability of fast charging. The battery was able to charge at a rate of about 135Kw.
The exterior design was made so that it did not become dated quickly, such as other cars do. With that in mind, the 2018 model still looks like it was designed a few years back.
Looking at the overall design of the exterior, it looks more like a sedan than a hatchback. This is because of the higher and larger rear tailgate, which can lift up for convenient loading.
Much like the timeless exterior, the interior of the car has a lot going on. There is the large 17-inch touchscreen which is now iconic of most Teslas and a roomy cabin.
The seats are rather soft and made of quality leather materials all around. There are few controls and buttons, so the touchscreen gives access to most car components.
It is still a classic look on the inside and it sports a spacious cabin for those long-distance trips. Tall adults will not have trouble with legroom and headroom in the front and rear of the vehicle.
Driving the Model S feels sturdy and firm around corners and it accelerates well from a complete stop. On top of that, drivers also have the option to adjust the suspension.
Adjusting the suspension gives you access to drive modes that are sporty to those that are a bit sluggish. Drive modes will also conserve power usage compared to which driving mode you're on.
For safety test scores, the Model S received a great score for crash tests and safety tests across the board. The NHTSA has given the Tesla Model S a five-star rating, and this has not changed since 2013.
The safety package comes standard even in the all-wheel drive version with a base of safety features. These include a rear-view camera, active lane control, blind-spot monitors, and an automatic emergency braking system.
One of the features that fans and lovers were looking forward to was the self-driving feature. In the 2018 model, you needed to pay extra for the autopilot feature.
It is noted that the self-driving feature still needs some work, but the car can still self-park and there is a "summon" feature as well. Autopilot features are not made to replace drivers and owners are cautioned to use the feature with caution.
Related: Electric Cars With Really Short Range (5 Models)
Was this article helpful?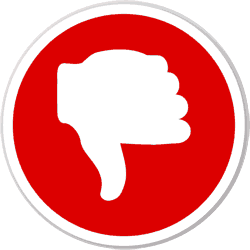 Did you find wrong information or was something missing?
We would love to hear your thoughts! (PS: We read ALL feedback)