With so many electric cars showing up on the market, some are bound to be suitable for all ages. This is true for older drivers and the elderly who just want an electric car without the hassle of a petrol engine.
Popular brands like Volkswagen, Toyota, and Kia have some of the best electric car offers for seniors. If the price is just right, then an electric car for seniors should not be a daunting decision.
In this article, we are going over some of the famous electric cars for seniors. With the prices also mentioned, it should make the buy a whole easier for seniors to choose.
With that said, let's jump right in.
1. Toyota Prius Prime ($29,695)
The Toyota Prius Prime comes as no surprise as a good choice for seniors and the elderly. This Toyota has always been a great selection for older adults because of its performance and reliability.
The Prime is in the hybrid car class and has excellent ride quality together with great efficiency. With this hybrid version, you can expect to get about 54 mpg for both highway and city driving.
If it switches over to electric-only driving, it can get you about 25 miles. This is on par with competitors such as the Kia Niro and others in the same segment.
The ride is smoother than its predecessor, which had a gas-only engine. With that comes a comfortable interior and great looks to boot.
A big selling point when seniors buy cars is the safety ratings of the car. This will not be an issue for the Toyota Prius Prime, which has a standard suite of safety features.
One of this vehicle's selling points is the affordable pricing you get for this model. The latest model of the Prius Prime starts at around $29,695 for the base model.
The pricing goes up to about $35,475 for the limited edition, which has a lot more features than the base model.
2. Nissan Leaf ($27,400)
One other great EV option for seniors is the all-new Nissan Leaf. It's ideal as a great family car and has plenty of space for long trips.
The Leaf made its way into production in 2018, and it is now in its second generation. It comes up as a great buy with a competitive price range.
The most appealing features of this electric car are how well it drives in the city and the spacious cabin. You can comfortably seat up to 5 people for short trips and about 4 for longer highway trips.
This model from Nissan is up against competitors such as Hyundai Kona Electric and Kia e-Niro. The Leaf certainly holds its own when compared to competitors.
Nissan quotes the Leaf at a range of about 168 miles on a full charge, but way less when it's cold. This is because electric vehicle components don't fare well in cold conditions.
In cold weather conditions, you can expect a range of just over 100 miles from a full charge.
When using a standard 7kW home charger, you can get the Leaf to full battery capacity in about 7 hours. A 50kW fast charger can get the car to 80% capacity in just over an hour.
A fast charger is recommended if you'll be taking longer trips because it charges the battery much faster. For shorter city driving, the home charger will be sufficient, albeit much slower.
The Nissan Leaf should provide great reliability, safety, and comfort for older persons.
3. Volkswagen ID.4 ($35,000)
Volkswagen needs no introduction when it comes to affordable and eco-friendly cars. This automaker has been around the block and has a rather large following throughout the world.
The ID.4 is the latest offering in the electric car range and is still going strong as a contender in the EV market.
This model from VW is a rear-wheel drive and a close sibling to the ID.3. The model is a great choice of a crossover family car and that's what it aims for.
It features a very comfortable ride and a stellar battery system which can get you about 211 miles on a full charge. The high-spec models will get you more miles because of the larger batteries included.
The base model will set you back at about $35,000 and the higher-spec all-whee-drive PRO starts at a steep $45,635. The base model is affordable and also has the standard features you'd enjoy in a higher-priced model.
VW spent a lot of time designing this model so that it has greatly reduced carbon emissions. The model has low running costs on top of the lower CO2 emissions.
Lower CO2 emissions do not mean the car doesn't drive well, as is proven in the VW ID.4. Performance is greatly improved from the previous ID.3 models from previous years.
Seniors looking into the ID.4 will be happy to know that the car has a quiet electric motor. This gives a quiet and smooth drive around town and it's supported by a rather spacious interior.
Related: 3 Affordable Electric Cars With All Wheel Drive (With Prices)
4. Hyundai Kona Electric ($34,000)
The Hyundai Kona Electric makes it onto this list because of the great driving experience and price. Seniors can be comfortable knowing they are in a safe and affordable car.
In the subcompact SUV range, the Kona Electric gives a stellar performance. It features a large battery pack that can last you about 258 miles on a full charge.
The Kona Electric was re-designed by Hyundai, with new wheels and a standard entertainment package. The new offering also includes a good look outside with a new rear bumper and grille design.
Because of its design, you can find ample space in the interior and a big 10.3-inch touchscreen interface. The screen is user-friendly, reactive, and can control most vehicle components.
The Hyundai Kona can easily get you about 160 miles on a full charge. The mile range will be significantly shorter if the temperature is cold.
The interior is not much different from its predecessor, with quality materials all around and a good entertainment system. It can fit up to five adults and the cargo space is also ample, with up to four carry-on bags able to fit.
Long road trips will be fun in the Kona Electric, which features an 8.0-inch touchscreen on the base trim level. The 10.3-inch touchscreen is only available in the Limited edition.
Potential buyers will be happy with the safety features that come as standard across the range. You'll find blind-spot monitoring and automated emergency braking as standard, and adaptive cruise control on the Limited edition.
This Hyundai model is also quite well-priced at a base price of $34,000. The Limited edition with more features can set you back at about $37,495.
For seniors and the elderly, the Hyundai Kona Electric is a great choice if looking at space, price, and mileage range.
Related: 21 Electric Cars With 3 Isofix Car Seats (With Pictures)
5. Renault Zoe ($33,290)
The Renault Zoe has been called "the best value for money in an electric car". This is no surprise at all when you look at how much the Renault Zoe has to offer.
Though it's cheap and easy to drive it's considered to be among the uglier electric car designs.
This model from Renault is a relatively small hatchback that can go up to 150 miles on a single charge. This is rather impressive for a car so small in the electric segment.
The current and latest Zoe do not add much of a difference compared to the previous generation. Renault added more interior space and a range of driver-assistance systems in this new model.
Renault has gladly announced that the Zoe is one of the best-selling electric cars in the European market. This is because it is affordable and packs a punch when compared to competitors like the Peugeot e-208.
Compared to the older-generation model, this Zoe gets you about 233 miles in the summer months. This drastically decreases to about 150 miles in the winter months when it is colder.
This 5-door hatchback is closer in size to competitors such as the Honda-E and Fiat 500. With a 50kW charger, you can get to about a 0-80% charge within an hour.
For a small trip to the grocery store, you get plenty of cargo space, which can also fit up to 6 carry-on suitcases. This is a rather large cargo area for long trips as well.
Tall adults will find themselves a bit squeezed both in the front and back passenger seat. The legroom and headroom are not great for long trips in the Renault Zoe.
For seniors looking at the Zoe as an option, the base price of $33,290 is very enticing. Not only is it a competitive price, but you also get more features than other competitors.
Even though the elderly might not be too much into the tech stuff, the Zoe has lots to offer. It features a 7.0-inch infotainment touchscreen on the dashboard with support for Apple CarPlay and Android Auto.
The tech is rather standard for some of the latest techs in the electric car segment. However, it will still do the job for those that aren't super tech-savvy.
Sometimes, seniors just want a car they can rely on for city driving and one that is affordable to own. This is because some seniors are retired and don't really do much long-distance driving.
A Renault Zoe comes with the base 52kWh battery throughout all the models. This includes an eight-year, 100,000-mile warranty with relatively cheap running costs.
This is a good deal for seniors looking for an affordable and reliable small hatchback.
Related: Do All Electric Cars Use Lithium Batteries? (Explained)
Was this article helpful?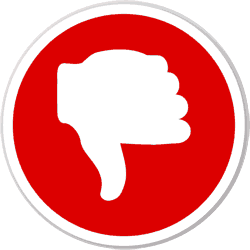 Did you find wrong information or was something missing?
We would love to hear your thoughts! (PS: We read ALL feedback)