As we've seen in the last couple of years, electric cars and the technologies surrounding them are expanding rapidly. One such technology is the use of batteries and chargers which are improving in both efficiency and design.
A few years ago, electric cars had lower driving ranges with slower chargers and longer charging times. Today, you can fully charge a bigger electric car battery to about 80% in just under an hour.
This is made possible not by more efficient batteries but also by bigger and much faster chargers.
A home charging port is called a slow charger, whereas public chargers on the highway are sometimes called ultra-fast chargers. Ultra-rapid chargers can now provide a charge for cars at a rate of 350kW.
It's no secret that the faster you can charge your car, the sooner you can get on the road. Therefore, fast-charging ports are preferred.
Unfortunately, not every electric car out there is capable of charging at such high rates as 350kW. In this article, we are taking a look at some electric cars you can charge at 350kW.
With that said, let's get started.
1. Lucid Air Dream Edition, $89,050
Cooking up first on our list is the Lucid Air Dream Edition electric car which can charge at a rate of 300kw. This can get the battery 300 miles of range from a 20-minute charge.
However, the Lucid Air models cannot charge at over 300kw, and the supplied charger powers a 112.0-kWh battery pack. This sedan is also capable of DC fast-charging and can now charge at Electrify America charging stations.
The Lucid Air is one of the electric cars that charge the fastest. We have an article here about why electric cars don't charge faster.
This electric sedan is one of the best in the market at the moment because of its innovative features.
To get a bang for their buck, owners of the Lucid Air range chose the Grand Touring model over other versions.
The Grand Touring model of the automaker gets premium features such as 20-inch wheels, leather upholstery, and a stylish cabin. This model gives a great balance of features together with the price.
Competitors like the Tesla Model S have some features that make the car a lot more expensive when added. However, on the Lucid Air Grand Touring models, these features come as a standard without bloating the price.
Lucid Air is not a new offering in the auto industry, having worked with car batteries and Formula 1 cars. This might be why there is a waiting line whenever a new model of Lucid Air is released.
Most of the line-up of models feature a dual motor all-wheel-drive system with only one model having rear-wheel drive.
The Dream Edition Performance can produce up to 1,111 horsepower, which is a little more than the lower model. This is the fastest model in the range and has been tested to get you from 0 to 60 in just under 2.6 seconds.
Long-distance trips will be a wonderful experience in the Lucid Dream models because of the innovative infotainment system. The touchscreen flows out over the instrument cluster and has a lower tablet-like touchscreen in the middle.
Integrated voice recognition in the car is efficient and responsive while learning the driver's preferred setting. It can automatically play your favorite music while also setting your preferred climate settings.
Owners will also be delighted with the interior design that has plenty of space for front and rear passengers. There are a lot of buttons to play around with, and the glass roof offers a great view of the sky.
Lucid Dream Air edition comes with notable driver-assistance technologies such as self-driving. Level 3 self-driving abilities will only be available in the future.
Other safety technologies include forward collision warning, blind-spot monitoring, and adaptive cruise control with lane-keeping assist.
Lucid is a relatively new startup in the auto industry, but still offers a great warranty plan similar to Tesla. It has a limited warranty that covers four years or 50,000 miles.
Related: 5 Affordable Electric Cars With Autopilot (With Prices)
2. Porsche Taycan, $82,700
Porsche has always produced a variety of fun-to-drive sports cars and SUVs in the market. The electric Porsche Taycan is no different and now has the ability to charge at up to 225kw.
With its newly redesigned 800-volt architecture, the Taycan can now fast-charge at a rate of 225 Watt. It has an EPA rating of about 227 miles and a horsepower of 402 in a single rear motor.
The newly redesigned models of the Taycan now offer improved battery and charging systems. The algorithm now improves charging times and increases range throughout the models.
Porsche has made some changes to the way the battery charges and now treats their batteries to allow them to charge at a rate of 270kw. This means the battery will charge quicker even though the mileage will be decreased slightly.
All the Taycan trims come in rear-wheel-drive and all have a two-speed transmission that aids acceleration. One of the best trims is the 590 horsepower Taycan GTS, which produces around 626 pound-feet of torque.
Depending on the battery size in the Taycan, you can expect about 227 miles on a single charge. Models with larger battery packs can charge from 5% to 80% in about 23 minutes.
Going on long trips in the Taycan will be a marvel when taking a look at the interior styling and smooth driving experience. The interior is sleek and has modern technology as a part of the infotainment system.
Quality materials are used in the seats and steering wheel coupled with different color streams. The different trims also offer massaging seats, dual-zone climate control, and heated seats.
Keeping with the electric car trend, there are plenty of displays and touchscreens throughout the Taycan. The 10.9-inch touchscreen flows together with the dashboard and a lower 8.4 touchscreen below offers a connection to various vehicle controls.
If that's not enough touchscreens, there's also a rear 10.9-inch touchscreen to control the rear air conditioning system. In models that have rear seat heating, this can also be controlled with the rear touchscreen.
The main touchscreen in the center console controls the navigation system, battery status, and climate settings. Media is also controlled through the display and supports both Apple Car Play and Android Auto.
With the Taycan, Porsche has taken things further with quality driver-assistance technologies. These include adaptive cruise control with stop-and-go technology together with remote-controlled parking and night vision.
Warranty and maintenance coverage is on par with the best in the range, with a limited warranty cover of four years or 50,000 miles.
Related: When Will Electric Cars Be Mandatory? (Timeline & Numbers)
3. What About Tesla?
Tesla's V3 Superchargers are now available to provide charging up to a rate of 250kw.
September 2023 Update: Tesla has confirmed that its new Supercharger V4 has a power output of 350 kW. This means that the V4 Superchargers can charge at 350 kW, or 115 miles in 5 minutes. No Teslas can utilize this YET, though.
The Tesla Model Y is one of the models that is capable of charging at this rate and makes charging the vehicle quite fast.
This Tesla Model Y is an SUV variation of the Model 3 and both have similarities in terms of technology and battery performance. It has a great driving range compared to competitors, and the tech included is top class.
With the two Long Range and Performance trims, you can expect a great output of about 330 miles of range. The Long Range model performs well in this respect and balances performance and driving range.
Acceleration is also improved and the Model Y's Performance trim can get from 0 to 60 in just under 3.6 seconds. Although it has a larger SUV body, the Model Y gives stellar handling and has a higher center of gravity.
However, there have been some problems with Tesla Model Y cars over the years, that we also what to highlight.
Long-distance trips will be very comfortable in the Tesla Model Y due to its SUV stature and features. The interior has quality materials and has limited physical buttons and opts for touchscreen displays instead.
The large center touchscreen controls most of the components in the car, such as climate control driving settings.
There are plenty of entertainment apps and games to keep busy while the car charges up. Certain apps are not accessible when the car is in motion to decrease distractions while driving.
Tesla is known for having advanced technology for both in-car infotainment and safety features. The Model Y offers the advanced autopilot feature as standard across trims.
With that said, the self-parking and summon features are optional in the range. Also standard across the range is a list of safety technology.
Another point that Tesla likes to make is that features such as self-park and semi-autonomous driving should be used cautiously. This is because the technology is not yet at a point where it can replace a human driver.
Even though self-driving cars are the future of electric cars, we are still a long way out. Drivers still need to be aware of their surroundings and focus on the road.
With that said, it is apparent that electric car manufacturers like Tesla are leading the way in innovation. The auto industry is always looking for ways to make cars smarter, efficient, and safe.
Related: Electric Cars Lose Range Over Time (But How Much?)
Was this article helpful?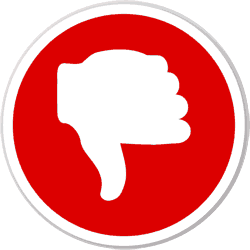 Did you find wrong information or was something missing?
We would love to hear your thoughts! (PS: We read ALL feedback)