Uber and Lyft dominate the taxi industry with their flexible ride-hailing apps and ease of payment. With your smartphone, Uber and Lyft allow you to pay for your trip and even tip the driver. But can you pay in cash? Let's find out in this article.
Do Uber/Lyft drivers take cash payments as taxis do?
Uber and Lyft were built to primarily be cashless systems.. However, Uber allows cash payments in certain parts of the world. Plus, you can tip Uber/Lyft drivers with cash if you don't want to use the app's tipping feature. Lyft, however, does not allow riders to pay drivers in cash.
Consider your payment methods before you order your ride, and most of all, check out these amazing facts we have for you!
How Do Riders Pay Uber And Lyft Drivers?
While Uber and Lyft differ significantly, they are similar in terms of the payment options. You can pay for Uber/Lyft drives through:
Credit/Debit card
Gift cards
E-Wallets (Venmo, PayPal, Apple Pay, Google Pay)
Can You Pay Uber/Lyft Drivers With Cash?
For rideshare apps like Uber and Lyft, a big part of their allure is the emphasis on cashless transactions. Riders and drivers find this option beneficial; drivers like it because it offers safety while riders prefer it because it eliminates the dangers and stress associated with cash payments.
Despite the increased popularity of cashless payments, there are still parts of the world where cash is the primary form of payment. In some parts of Africa, Asia, and South America, card payments are not common, and drivers for rideshare apps like Uber often have to collect cash for trips.
To adapt to the local circumstances, Uber now allows a "Payment by Cash" option in countries like Singapore, South Africa, Mexico, and other countries where credit card payments aren't as popular as they are in Western nations like the US.
Uber does not support cash payments because it negates its business model. That is why the company won't approve cash trips in its biggest markets. There are many reasons for this, but the major one is economic: Uber cannot track a cash payment like a card payment. If the company cannot track a particular fare, it cannot deduct its 25% share of the fare.
Can You Pay Lyft Drivers With Cash?
Lyft is tougher than Uber on cash payments. Unlike Uber, which allows the use of cash in some situations, Lyft does not allow its drivers to collect cash payments at all.
In fact, Lyft warns riders of giving drivers money unless it is a tip. However, you can pay via a card (debit card, credit card, prepaid card). You can use virtual wallets/digital accounts, too; Lyft allows you to pay with Apple Pay, Google Pay, and PayPal.
You should also be reading our article which talks about Are Uber & Lyft Drivers Required to Follow GPS Directions?
In Which Cities Do Uber Drivers Collect Cash?
In 2015, Uber tested the "Payment by Cash" option in Hyderabad, India, a city of over eight million people. The service has expanded to over ten countries around the world. Uber had been against cash payments, but the desire to match competitors like Ola and Grab, who accepted cash, made it revise its stance.
The cash payment option is not available in the US, though. But the list below contains the countries where Uber drivers accept physical money:
Malaysia
India
Mexico
Brazil
Peru
The Philippines
Egypt
How Do I Pay For Uber Using Cash?
If you plan to use Uber drivers but want to pay with cash, you need to learn how to use the cash payments option. Follow the steps below to use the cash option:
Open Uber App and tap "Payments."
Choose "Cash" as your preferred payment method.
Confirm pick-up location and order the ride.
Pay cash to the driver at the end of the ride.
What Other Payments Options Do I Have? (Uber)
Uber offers different payment options to pay for your ride. It also allows you to switch these payment options within the app, depending on your preference. Here are some ways you can use to pay for your next Uber Trip:
Card Payment–Credit card and debit card
Uber Cash
Digital Wallet
Apple pay
Google Pay
Venmo
PayPal
What Is Uber Cash?
Uber Cash is a payments solution created by Uber. It is a virtual wallet that allows customers to save money in advance for future use. You can use the money in your Uber Cash account to pay for a range of Uber products and services, including car rides, scooters, and products from the Uber Eats program.
How Does It Work?
The Uber Cash is an in-app account, and you have to deposit funds into it to use the feature. Here is how to put money in your Uber Cash wallet:
Open the Uber app and tap on the Menu icon
Select "Payments" and click on "Add Funds."
Enter the amount you'd like to add to your account
Select how you want to pay and finish by tapping the "Purchase" option.
You can pay for Uber Cash via credit/debit cards or PayPal. Users can also get Uber Cash without paying–you can convert gift cards and customer credits to Uber Cash.
NB: When you buy Uber Cash in certain amounts, you get different discounts. For every $100 you add to your Uber Cash account, you get a 5% discount on the total cost. You will save about 3% on a purchase of $50 and 2% for $25.
To use Uber Cash to pay for a ride, select "Uber Cash" as a payment option before ordering your ride. You can make it a default selection if you intend to use it multiple times.
What if you forgot to select Uber Cash before ordering the ride, and you don't want the fare charged to your credit card? Simple. Uber Cash can work retroactively. All you need to do is change the payment method for that trip. Here's how to use Uber Cash to pay for a past trip:
Open the Uber app and click on "Your Trips."
Click on the particular trip and select the "Need help with this trip" option
Tap on the "Switch Payment Method" option and click on "Edit Payment."
Select Uber Cash as the preferred payment option and submit.
Note that Uber Cash never expires and can be accessed even if you lose/delete your Uber account. If you lose your Uber account, you will receive an email containing a PIN which you can use to redeem your Uber Cash balance.
FAQs About Uber Payment Methods
1. How do I add or select a payment option?
There are two ways to change the payment option. You can change it through the main menu or when you order a ride. For the former, open the app and click on the "Payments" button. Click on the "Add Payment Option" and select your preferred payment method.
For the second option, you need to enter your destination and choose your preferred credit card number. After this, you will see a list of payment options, and you can either select one of them or add a new one.
2. Can I Change The Payment Option For A past Trip?
You could change the payment option for a past trip if you chose the wrong option. But, you must change the payment option before the trip is a month old for it to work. To correct the payment option error, open the Uber app, and tap on the "Your Trips" button to find the particular trip. There is a "Help" section in the trip record, click on it and select "Switch Payment Option" to choose your preferred method of payment.
3. How Do I use My Digital Wallet For My Uber Rides?
To pay for your rides with your digital wallet, you need first to link the wallet to the Uber account. Linking your Apple Pay or Google Pay wallet to your Uber Account is easy. All you need to do is to tap on the "Payments" section of the Uber app and select the digital wallet you want to link to your Uber account. Afterward, your Apple Pay or Google Pay Will be added to the list of payment options.
4. What Other Options Do I have? (Lyft)
Lyft offers the following payment options:
Card payment: The Lyft app works with most recognized credit cards such as Visa, American Express, Discover, and MasterCard. You can also link prepaid cards and debit cards with the account to pay for trips.
Virtual Wallet: Virtual wallets (digital accounts) like PayPal, Apple Pay, and Google Pay can be integrated with the Lyft app and used for payments.
Coupons: Lyft offers users discounts, credits, and promotional offers at different times. At other times, you will be given a promo code that can be used to pay part of the cost of rides.
5. Can Uber/Lyft Drivers Collect Tips In Cash?
According to the Lyft Help Center, you are allowed to give drivers cash tips if you want. An easier (and safer option for the driver) is to use the "Tipping" option within the app. The tip will be added to the fare and will be charged to your account.
The same applies to Uber drivers too. You can tip an Uber driver with cash or use the Uber app's tipping feature.
What Other Rideshare Apps Take Cash?
Sometimes you may want to pay cash for a trip for certain reasons. Maybe because you want to stay anonymous or you don't have enough money in your account. Whatever the reason, the cashless policy of Lyft and Uber will prevent you from paying for your ride with cash. To help out, we've compiled a list of other rideshare apps that accept cash payments for rides:
Zimride
Curb
Wingz
Waave
Final Thoughts
There are many options out there when it comes to paying your Uber or Lyft driver, but one of these options will be right for you! Do your research first and make sure you have the money to pay your driver.
Most of all, be safe!
Was this article helpful?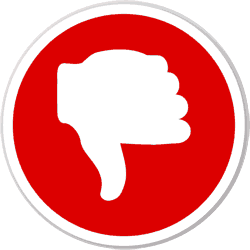 Did you find wrong information or was something missing?
We would love to hear your thoughts! (PS: We read ALL feedback)