The Honda Odyssey is a firm favorite when you have a big family.
However, if you're in the market for a minivan with a 4WD, you should consider which models will offer you this option.
Read on to learn more about the type of wheel drive that you get from your Honda Odyssey.
Do Honda Odysseys have 4WD?
The 2023 Honda Odyssey model is the only model with 4WD technology. Older models and generations of the Honda Odyssey have a front-wheel drivetrain instead.
Check also our list of the good and bad Honda Odyssey years.
1st Generation Honda Odyssey
The American Honda Odysseys are made in Lincoln, Alabama.
The first-generation Honda Odyssey was launched in 1995. This car model was built on the Honda Accord platform. As a result, these two cars have many similar components.
None of the versions of the first generation Odyssey had 4WD or AWD options.
The first-generation Honda Odyssey included four models.
This generation featured two trim levels, the EX and LX. Isuzu and Honda agreed to rebadge specific car models, and the Honda Odyssey was marketed as the Isuzu Oasis from 1996 to 1999.
The car models from this generation relied on the front-wheel drive. This type of drive mechanism is ideal for fuel efficiency. Another main advantage of the front-wheel drivetrain is that it maintains better traction on snow and similar terrain.
2nd Generation Honda Odyssey: 1999 – 2004
The most significant change that came with the second-generation Honda Odyssey is its size.
It was much bigger than the first-generation models. This means that this model had more power requirements than its predecessor.
None of the versions of the second-generation Odyssey had 4WD or AWD options.
This minivan remained true to its original model, as it had the capacity to transport up to seven passengers.
With the same front-wheel drivetrain as the first generation, this generation of the Honda Odyssey relied on its front wheels to offer you a comfortable drive.
The second-generation Honda Odyssey came with a new engine that produced 210 hp. The 2002 model came with automatic five-speed transmission producing 240 hp. In 2003, Honda announced a complete model change for the Odyssey to be launched in its third-generation production.
3rd Generation Honda Odyssey: 2005 – 2010
In 2005, the third-generation Honda Odyssey was launched. It had more height and width than the previous generation but maintained the same front-wheel drivetrain.
The most notable improvements came with advanced safety features and a 4-wheel drivetrain for its premium trims.
That said,  none of the versions of the third-generation Odyssey had 4WD or AWD options either.
Other upgrades included the run-flat tires which enhanced safety with deflation detection.
Additionally, the new crash requirements gave the Honda Odyssey third-generation a lower bumper. With four trims and six models, this generation received its major facelift in 2010.
4th Generation Honda Odyssey: 2011 – 2017
The year 2011 introduced a new generation of Honda Odysseys. The drive type for the entry-level trims remained the same front-wheel drive as the previous three generations.
Seven models were released for this period. Each model came with above-the-line trims that included a 4-wheel drivetrain.
None of the versions of the fourth-generation Odyssey had 4WD or AWD options.
Even though there weren't many changes to the models produced under the fourth-generation Honda Odyssey, more attention was placed on its engine and transmission power.
The front-wheel drivetrain comes with a strut front suspension type. Moreover, Honda equipped the Odyssey with 18" light-alloy wheels.
5th Generation Honda Odyssey: 2018 till present
The current generation of the Honda Odyssey is the fifth generation. This generation of Odysseys comes with five trim levels.
In 2018, the Honda Odyssey included two driver options: a 9-speed or 10-speed automatic transmission.
The 2023 version of the Odyssey has an option for 4WD.
In 2020, this generation received its facelift. With more power and a modern design, the Honda Odyssey came with more changes than the previous models.
With six models, Honda has kept its front-wheel drivetrain as the main drivetrain.
The five trim levels have stayed the same, with a standard 10-speed automatic transmission. In 2021, there were updates to the styling of the Odyssey. The same 3.5-liter V6 engine from 2018 has been kept until now.
What similar minivans offer 4WD?
While some trim levels of the Honda Odyssey have 4WD technology, other cars use similar technology known as AWD (all-wheel drive).
You should consider the following cars to give you similar traction and power to 4WD technology.
Toyota Sienna
Chrysler Pacifica
The main difference that you'll notice between 4WD and AWD technology is that the former sends energy to its wheels with two differentials.
On the other hand, AWD technology uses a drivetrain that sends energy to the vehicle's front, center, and rear.
Other minivans that have either 4WD or AWD technology include the following.
Dodge Grand Caravan
Saturn Relay
Pontiac Montana
Chevrolet Uplander
Buick Terraza
The fact is that 4WD gives your car more traction and power.
This is ideal when you have to drive in dangerous weather conditions. 4WD technology is a great feature that provides a better grip when driving off-road.
How do I check if my Odyssey has 4WD?
If you're not sure if your Odyssey has 4WD or not, you're not alone. The easiest way to find out the type of drivetrain your car has is by looking at the axle shaft at your car's bottom. An axle shaft's primary use is to support your car's weight by rotating its wheels.
It typically looks like a long metal rod connecting the front or rear axles.
If your car is a 4WD or an AWD, the axle shaft will connect to the front and rear axles. If this option sounds difficult, you don't have to worry.
Another more straightforward option that you can use to check the drivetrain of your minivan is to consult your car's manual. It'll tell you what type of drivetrain your car has. Lastly, do a VIN search on your minivan.
Your VIN number comes with a VIN decoder that you use to look up the specs of your car. If your car is equipped with 4WD, you'll be able to see all its features.
Is 4WD always on if my Odyssey has it?
No, the 4WD technology feature won't be on if your minivan has it. If it's a feature on your new Odyssey, you'll have to manually engage it.
When you're planning an off-road trip, ensure that your 4WD technology is on to navigate those weather conditions better.
How effective is the 4WD on a Honda Odyssey?
The 4WD Odyssey has many benefits. The main advantage of 4WD is that it sends torque to all wheels at once.
The 2023 model is durable and a good option for families looking for full traction on the road.
It makes grip and acceleration easier when you drive on snow for instance.
However, the downside to 4WD technology is that it can't change axle speeds individually. As a result, it's a feature that's only suitable for use under specific weather conditions.
Which minivan has the best-rated 4WD?
There aren't many minivans that come with a 4WD technology. The only two other minivans that come with 4WD are the Toyota Sienna and the Chrysler Pacifica.
When you want to buy a minivan, you think of various components such as space, comfort, and the type of wheel drive that it has. It's essential to make your decision when you've satisfied all your requirements.
You need a minivan that can ensure that you drive well no matter the road you're on. 
Was this article helpful?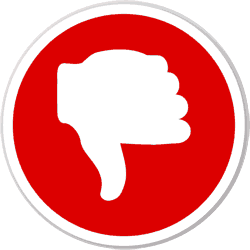 Did you find wrong information or was something missing?
We would love to hear your thoughts! (PS: We read ALL feedback)