Whether you're looking for a name for your new car or just curious about some of the most adorable car names out there, this article has got you covered.
This article will provide you with LOTS of name ideas to help you find a really cute name for your car.
So, without further ado, let's dive into the world of cute car names!
Cute Female Names for Cars
When it comes to naming your car, many people prefer to give it a cute and feminine name. There are many reasons why people choose to do this. Some may want to give their car a personality, while others may want to show off their own style and personality through their car's name.
Whatever the reason may be, choosing a cute female name for your car is a fun way to personalize your vehicle.
Here are 50 cute and feminine names for cars:
Angelica
Bella
Buttercup
Candy
Daisy
Dolly
Ella
Gigi
Honey
Izzy
Jasmine
Jazzy
Josie
Kiki
Lila
Lily
Lola
Lucy
Luna
Maggie
Mia
Millie
Molly
Nala
Olive
Penny
Poppy
Rosie
Ruby
Sadie
Sassy
Scarlett
Skye
Sophie
Stella
Sugar
Sunny
Sweetie
Tessa
Trixie
Violet
Willow
Winnie
Zoe
Zara
Zella
Zephyr
Zola
Zora
Zuri
You can also check our list of unique and different nicknames for cars if you're looking for something more special.
These names are just a few examples of the many cute and feminine names you can choose for your car. Whether you want to go with a classic name like Bella or a more unique name like Zephyr, the possibilities are endless.
We have a much longer list here of female and girl car names.
Cute MALE Names for Cars
When it comes to giving cars a name, some people prefer cute and adorable names. Check also our list of cute boys' names inspired by cars.
Here are some suggestions for cute male names that you can give to your car.
Animal-inspired Names
Bear
Bunny
Chipmunk
Fox
Otter
Panda
Puma
Rabbit
Raccoon
Squirrel
check also our dog-inspired names for cars.
Food-inspired Names
Blueberry
Brownie
Caramel
Cookie
Cupcake
Donut
Muffin
Peanut
Popcorn
Sugar
Nature-inspired Names
Aspen
Cedar
Forest
Leaf
Maple
Ocean
Pine
River
Sky
Willow
Other Cute Names
Bubbles
Cuddles
Dimples
Giggles
Happy
Hugs
Jellybean
Kisses
Lucky
Snuggles
Check also our list of good car names you can use for girls.
These are just a few suggestions for cute male names for cars. Consider your car's color, model, and personality when choosing a name. Remember that the name should reflect your car's unique qualities and make you happy.
Cute Names for TINY Cars
Tiny cars are adorable and deserve equally adorable names. Here are some cute name ideas for your tiny car:
Baby Blue
Bitty Bug
Bubble Bee
Buttercup
Chirpy
Cinnamon
Cupcake
Dinky
Dolly
Dot
Flicker
Flutter
Giggles
Gumdrop
Happy
Honey
Jellybean
Joy
Ladybug
Lolly
Lovebug
Mini
Minty
Muffin
Peanut
Pebbles
Peppermint
Pixie
Puddles
Puffy
Pumpkin
Rosie
Sassy
Shimmer
Shorty
Skippy
Snappy
Snickerdoodle
Snuggles
Sparky
Sprinkles
Sunny
Sweetie
Taffy
Tinker
Twinkle
Wiggles
Ziggy
These names are perfect for tiny cars because they are cute, playful, and easy to remember. Choose a name that suits your car's personality and style.
Whether you have a small hatchback or a microcar, these names are sure to make your car stand out on the road. So, pick a name that you love and give your tiny car the perfect name it deserves!
Cute Names for BIG Cars
When it comes to naming big cars, it can be challenging to come up with a cute name that fits their size and personality. However, with a little creativity and inspiration, it is possible to find the perfect name for your beloved big car.
Here are some cute name ideas for big cars that will surely make you smile:
Biggie Smalls
Jumbo Jet
The Hulk
Beast Mode
Bigfoot
Goliath
Godzilla
Hercules
King Kong
Leviathan
Mammoth
Monster Truck
Optimus Prime
Tank
The Big Cheese
The Big Kahuna
The Big Lebowski
The Big Show
The Big Unit
The Hulkster
The Mountain
The Rock
Thor
Titan
Big Ben
Big Mac
Big Red
Biggie
Bubba
Butch
Champ
Duke
Gatsby
Gordo
Grizzly
Harley
Hoss
Jaws
Magnum
Moose
Rocco
Rocky
Samson
Tanker
Thunder
Zeus
We also have a list here of old lady names for cars.
These are just a few of the many cute name ideas for big cars. Remember, the name you choose should reflect your car's personality, size, and color. It should be something that you love and that makes you smile every time you get behind the wheel.
Cute Names for Trucks
Trucks are known for their ruggedness, power, and durability. But that doesn't mean they can't have cute names too.
Here are some ideas for cute names for trucks that are sure to make you smile.
Animal-Inspired Names
Bear
Moose
Rhino
Bison
Wolf
Fox
Otter
Raccoon
Badger
Deer
Food-Inspired Names
Cupcake
Donut
Cookie
Brownie
Muffin
Pancake
Waffle
Cinnamon
Gingerbread
Sugar
Nature-Inspired Names
Willow
Daisy
Sunflower
Tulip
Rose
Lavender
Fern
Ivy
Maple
Oak
Color-Inspired Names
Ruby
Sapphire
Emerald
Topaz
Amethyst
Onyx
Ivory
Pearl
Goldie
Silver
Other Cute Names
Puddles
Bubbles
Snuggles
Cuddles
Doodles
Noodles
Sprinkles
Sparkles
Twinkles
Giggles
These are just a few ideas for cute names for trucks. With a little creativity, you can come up with even more. The important thing is to choose a name that reflects your truck's personality and makes you happy.
Was this article helpful?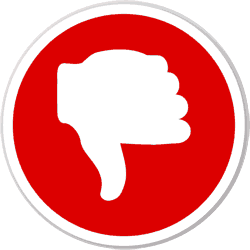 Did you find wrong information or was something missing?
We would love to hear your thoughts! (PS: We read ALL feedback)