Being a trending innovative feature in modern vehicles, the push-start button has become a notable feature in many SUVs.
Even some of the smallest-sized sport utility vehicles have a keyless ignition.
In this article, we highlight 10 compact SUVs that feature a push-start button.
We grouped them based on subcompact and compact categories.
Subcompact SUVs With a Push-button Start
Here are six subcompact SUVs that feature the push-start button.
1. Kia Seltos
Finely built with a classy exterior, a technologically enriched interior, and 18-inch alloy wheels, Kia Seltos offers a thrilling drive.
With a turbocharged 1.6L engine producing 146 horsepower and 195 lb-ft of torque paired with a 7-speed dual clutch transmission, you'll enjoy the swift acceleration of the vehicle.
This five-seat vehicle features wireless charging and a push-start button for ease of access.
Mind you, while the Kia Seltos offers driver safety assistance technology, it has no 6 airbag options like many other competitors.
2. Chevrolet Bolt EUV
As small as the Chevy Bolt is, it also offers convenience, which includes a push-start button.
Aside from offering a keyless ignition, it is an electric vehicle which comes with a 65 kWh battery pack that offers an estimated 247 miles of range.
Although the Chevy Bolt EUV is a little bigger than the Chevy Bolt hatchback, it can only accommodate 4-5 passengers.
3. Hyundai Kona
The Hyundai Kona offers a convenient ride and a fuel-efficient engine. Although, not as spacious as other competitors, it offers a balanced and smooth handling.
Depending on the angle you view it, you may argue that the Hyundai Kona is designed with a turtle-like look. Although it features a lot of trimmed plastic in the interior, its quick and light handling makes it an enjoyable ride.
The 2023 Hyundai Kona can house up to five passengers and comes in five trim models-SE, SEL, N Line, Limited, and N. Kona N is the fastest and uses a turbocharged 2.0-liter engine capable of producing 276 horsepower and 289 lb-ft of torque.
This small SUV is easy to use and offers safety technology and drive convenience. It features a rearview monitor, with parking guidance, and push-button start technology.
4. Ford EcoSport
The Ford EcoSport is a great choice for fuel efficiency, thanks to its small size. With an EPA estimated 23/29 MPG, it is one of the subcompact SUVs you can rely on.
This vehicle comes with a stylish body and comprehensive technology.
It offers a Blindspot Information Technology, rear-parking sensors, voice activated touchscreen navigation, and a push-start button.
With the push-start button, starting and stopping this small SUV is initiated with the press of a button and the brake.
5. Kia Soul
With a 2.0-liter four-cylinder engine producing up to 147 horsepower, Kia Soul does not offer the most exciting acceleration.
Its handling is also not as smooth as many other small-size SUVs in town. However, this boxy SUV offers some of the most exciting features in a utility vehicle.
It offers Auto Emergency Braking System Technology, Pedestrian Detection and Blindspot Collision Avoidance Technology.
With a push-button ignition system, starting and stopping the Kia Soul is as simple as pressing a button.
The Kia Soul may not have the most alluring sporty design, but the vehicle boasts of an inspiring interior.
With a 10.25-inch touchscreen display and LED subwoofer speaker lights, this small SUV offers an enticing in-car experience.
6. Nissan Kicks
The 2023 Nissan Kicks offers an eye-pleasing design. Standing on 17-inches aluminum alloy wheels, this ride packs a blend of stylishness, tech, and utility.
While it can accommodate up to 5 passengers, it has enough cargo space for a family trip. However, this Nissan Kicks may not be very suitable for off-road trips.
This ride offers a traffic-intelligent cruise control that helps to maintain the pace with other riders ahead, surround-view camera, and blindspot monitor.
It also works with a push-start button to give an appealing keyless experience.
You may also like our article about cars with push-button start.
Compact SUVs With a Push-button Start
Here are four great compact SUVs that feature a push-button start engine.
7. Ford Bronco Sport
The Ford Bronco Sport is a rugged compact SUV that is comfortable for both off-road and urban trips. It features a responsive push-button ignition and remote keyless entry.
Regardless of the size of this vehicle, it can accommodate 5 passengers. A major downside is the cramped rear passenger space, which could cause a little legroom discomfort.
Besides the push-button ignition engine, the technological features are also almost fully packed.
8. Mazda CX-5
Built with one of the finest designs of compact SUVs, the Mazda CX-5 offers a near luxurious experience on the interior and exterior.
It offers optimal front seat armrests and a moderate cabin that can accommodate 5 persons. However, its legroom is not very spacious because of its compact size.
Starting and stopping this vehicle is also initiated through a push-start button located around the dashboard.
Please also read our article about problems with push-button start cars.
9. Ford Escape
Ford Escape does not come with one of the most alluring front-base designs; still, its overall look competes at the top.
With a sport handling suspension and 18 inches metallic aluminum wheels, this vehicle has an enticing side view.
The SUV has an inspiring cabin that features a Panoramic Vista Roof and a 13.2-inch touchscreen infotainment display. With the push-start technology, driving a Ford Escape is easy.
10. Mercedes-Benz GLC
The Mercedes-Benz GLC presents a noteworthy competition for other SUVs in its class. Aside from a muscular body and comfort-aiding suspension system, it offers a technologically enriched luxurious cabin.
Drivers and passengers enjoy wireless charging, heated front seats, ambient lighting, and biometric authentication, including voice and touch control.
Did we also mention that this SUV features a hybrid fuel efficiency system that allows you to drive without using the combustion engine?
Would you expect to start this vehicle with a key? Of course, the Mercedes-Benz GLC also features push-button start technology.
Make sure to also read our article about 10 SUVs with push-button start function. 
Final Thoughts
Advancement in technology is gradually simplifying several functions in modern vehicles.
We've seen or heard of the voice-activated touchscreen navigation, and we've experienced the keyless ignition.
This advancement is not restricted to even the smallest-sized SUVs, as long as the brand embraces it.
Was this article helpful?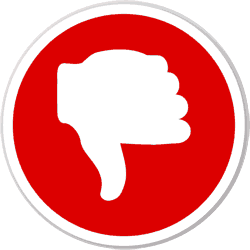 Did you find wrong information or was something missing?
We would love to hear your thoughts! (PS: We read ALL feedback)