Compact SUVs are known for their responsive handling.
These models have great legroom and headroom and features such as multi-way power adjustments for the side-view mirrors and driver's seat. 
Here is a list of compact sports utility vehicles meant for tall people.
1. Nissan Rogue
The Nissan Rogue is one of the best SUVs for tall people that offer 43 inches of legroom and 41.6 inches of front seat headroom. 
This SUV is renowned for its stability on the road and is an excellent choice for road trips. The 2018-2019 Nissan Rogue SV driver seat is quite comfortable as it has an eight-way power adjustment. 
The 2017-2019 Rogue SL models have a memory system for the driver's seat and power-adjustable side-view mirrors. 
All 2017-2019 Rogue models come with a manual tilt-and-telescoping steering wheel that enables you to set your preferred arm reach. 
This SUV has standard features such as power-heated outside mirrors, leather upholstery, heated front seats, a heated leather-wrapped steering wheel, and a leather-wrapped shift knob. 
The Nissan Rouge costs $27,360-$38,640, based on the model year and trim level.
2. 2023 Subaru Forester
Another compact SUV for tall people is the 2023 Subaru Forester. It maintains a higher ranking on vehicle reliability sites with 8.3 out of 10 ratings. 
The 2023 Forester is an excellent compact SUV with spacious and burly interior space for storage. It has sufficient space to accommodate your kids conveniently.  
It has a user-friendly infotainment system and several driver-assistance features. This two-row crossover SUV is comfortable and convenient even while driving on rough terrains. 
This compact SUV comes standard with all-wheel drive, but its downside is the four-cylinder engine. 
It has excellent fuel economy and is one of the best SUVs for tall people. 
The Forester has a large cabin, and its starting price of $26,395 is considerably affordable. 
It offers 41.4 inches of front-seat headroom and 43 inches of front-seat legroom. 
3. 2022 Mitsubishi Outlander
The Mitsubishi Outlander is an improved version of the previous model. It is one of the best compact SUVs that tall persons can enjoy comfort and convenience while riding. 
This SUV offers 40.6 inches of front-row headroom, and its cargo volume is around 79.7 cubic feet when the seats are folded. 
The SUV also offers 41.7 inches of front legroom and 39.9 inches of rear legroom. It also provides 57.9 inches of front shoulder room and 39.1 inches of rear headroom. 
The compact SUV has features such as Tri-Zone climate control, Bluetooth wireless technology, a 12.3-inch digital driver display, and a push-button start. 
It also has wireless Apple CarPlay and Android Auto. If you are an Android user or iPhone user, you can play songs via your mobile device on this compact SUV.
This compact SUV can conveniently accommodate seven persons and is available in five different trim levels. Drivers also love its simple power-adjustable front seating and cargo space. 
It has 11.7 cubic feet of cargo space behind the third row, which can be expanded to 33.5 cubic feet when the third row is folded. 
It is a strong competitor to automobiles such as Ford Edge, Hyundai Santa Fe, Kia Sorento, and the Nissan Rogue. 
According to Car and Driver, the base price of the 2022 Outlander is about $27,000.
4. Jeep Renegade
The Jeep Renegade's starting price is $25,790. Its decent shape allows a spacious interior and delivers 41.1 inches of headroom for tall persons. 
The SUV has impressive off-road capabilities, just like any other SUV from Jeep. 
The 2017-2019 models offer 41.1 inches of front-seat headroom and 41.2 inches of front-seat legroom, making it an excellent choice for tall individuals. 
5. Chevrolet Equinox $25,800
The 2022 Chevrolet Equinox is another compact SUV for tall people. This SUV has a spacious cabin and user-friendly infotainment system, firm handling and comfortable seats.
The downside of the Chevrolet Equinox is its poor interior quality and poor acceleration. 
The 2022 model is an amazing, pretty SUV with five seats and several safety features. This SUV can offer comfort on rough terrains, but its cargo space and engine performance could be more impressive. 
The 2022 Chevrolet Equinox comes in LT, RS, and Premier trims. The midrange LT goes for $26,900, while the RS trim is sold for $30,100. 
This SUV offers 40.9 inches of front-seat headroom and 41.2 inches of front-seat legroom.
You should also read our article about compact SUVs with the most rear legroom. 
6. 2021 Toyota RAV4
Tall persons searching for an agile SUV with sufficient headroom and legroom can buy the 2021 Toyota RAV 4. It has a starting price of $26,150.
Drivers enjoy 37.7 inches of front headroom and 39.5 inches of rear headroom. You can also enjoy 41 inches of front and 37.8 inches of rear legroom. 
This compact SUV can conveniently accommodate five persons, and drivers can use the 8-way power-adjustable driver seat for maximum visibility and convenience. 
It has a memory feature that enables you to save your seating settings. This is perfect for when you give your vehicle to someone for a quick errand. With a button press, you can revert to your preferred seat setting. 
The panoramic glass roof also allows you to enjoy fresh air and sunlight in your cabin. The compact SUV provides 37.6 cubic feet of cargo space in the trunk space behind the second row. 
It has a broader interior that is great for all passengers and enables everyone to enjoy their space without hassle. It is fuel efficient and offers smooth handling. 
7. Ford Escape
The Ford Escape is an excellent SUV that tall people must consider. The Ford Escape models with the base engine offer incredible gas mileage while its optional turbo-four engine provides faster acceleration. 
It costs $27,185 to $37,305, depending on the trim and model year.
The Ford Escape has two rows of convenient seats and offers ample cargo space, as well as the SYNC 3 infotainment system. 
The SUV does not come with several standard infotainment features, and if an SUV with a luxurious cabin is your desire, this compact SUV may not be suitable for you. 
The Ford Escape offers you 39.9 inches of front-seat headroom and 43.1 inches of front-seat legroom.
8. Ford Bronco
The Ford Bronco returned after leaving the scene for about 25 years. The SUV is known for its performance, removable roof, doors, and appearance. It has a starting price of $32,295.
Front passengers in this SUV enjoy 43.1 inches of legroom, and even second-row passengers have sufficient space. 
It is renowned for delivering convenient and pleasant rides for everyday commuting. 
You can purchase the Ford Bronco if you are okay with a cabin made with cheap materials. Tall people who want luxury may not find this compact SUV attractive. 
Being off-road oriented, the Bronco is one of the compact SUVs with the highest ground clearance.
9. Ford Bronco Sport 
Despite having cramped rear seats in the Ford's new Bronco Sport, the front passengers in this vehicle enjoy 42.4 inches of legroom and 41.5 inches of headroom. The car starts at $29,660.
It has a simple, rugged design that concentrates on performance with incredible off-road capabilities. 
It is not a luxury vehicle, but you are assured of quality performance. Ford Bronco offers impressive handling, and it is a good SUV for tall people. 
Drivers can select between two turbocharged engines, and its front seats are convenient and spacious. It comes with user-friendly tech features that make your ride smoother. 
10. 2023 Kia Sportage 
Tall persons can also look at the 2023 Kia Sportage, which has several tech features and ample cargo space. The car costs between $25,990 and 36,790, based on the trim level.
The cargo space is big enough to keep your items and gear for adventures. The SUV is also great for grocery shopping and road trips. 
It has a well-crafted interior and a well-balanced ride and handling, but the engine performance could be more impressive. 
Unfortunately, only the higher trims of the Kia Sportage have tech and safety features. 
This compact SUV is a family-friendly SUV that can conveniently accommodate five occupants.
When this SUV is compared to other automobiles, such as Toyota RAV4 and the Honda CR-V, it comes behind them regarding cargo space and fuel economy. 
You will enjoy 41.4 inches of front and 41.3 inches of the second legroom. It also offers 39.6 inches of front and 39.4 inches of second headroom. 
Passengers enjoy a smooth ride as they can access the Kia Sportage model's tech features, which are Apple CarPlay® and Android Auto™ Rear View Cameras.
Other features are Remote Keyless Entry and Immobilizer, Media USB Input & Front USB-C Charging Port, 12.2-inch Instrument Display, and an 8-inch Touchscreen Display. 
We've also written about compact SUVs with extra comfortable seats.
Sources
SUVs for Tall People | Get Jerry
Was this article helpful?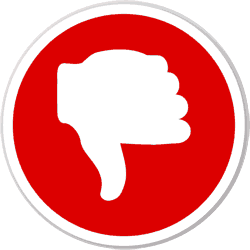 Did you find wrong information or was something missing?
We would love to hear your thoughts! (PS: We read ALL feedback)