Chevrolet has been a popular American brand for over a century, and its cars have been embraced by a wide variety of drivers.
In this blog post, we will take a closer look at the demographic breakdown of Chevrolet owners, exploring factors such as age, gender, ethnicity, education, and income level.
Let's dive in and learn more about the people who choose to drive a Chevy.
Quick Demographic Facts About Chevrolet Car Owners
Chevrolet car owners are 58.8% male and 41.2% female buyers. The ethnic mix includes 77.4% white, while education levels range from high school (30.6%) to postgraduate (16.8%). Lastly, Chevrolet appeals to various income levels, with 27.6% earning over $100k.
In 2018, 11.66 percent of Chevrolet car owners in the United States primarily drove a Chevrolet vehicle.
Compact cars account for over 45 percent of automobile sales in the United States as of June 2022.
The gender distribution of sedan purchases shows 45% female buyers and 55% male buyers.
New trucks have a different gender distribution, with 13% female buyers and 87% male buyers for brands like Chevrolet.
The diverse demographics of Chevrolet car owners showcase the wide appeal of the brand, catering to different age groups, genders, and preferences in various segments of the market.
Check also: Most common problems with Chevrolet cars.
Age Demographics for Chevrolet Car Owners
The Average age of Chevrolet buyers is around 39 years old.
Around 25% of Chevrolet buyers are over 55 years old.
Around 23% of Chevrolet buyers are 18-34 years old.
In 2018, 11.66% of respondents aged 18-29 primarily drove a Chevrolet in the United States.
It is interesting to note that the age group of Chevrolet owners reflects a wide range, with a focus on younger to middle-aged individuals.
Gender Demographics for Chevrolet Car Owners
| Gender | Percentage |
| --- | --- |
| Male | 59% |
| Female | 41% |
In the context of these statistics, Chevrolet's demographic profile shows a relatively balanced gender distribution among its buyers compared to other car brands.
This is very close to the average gender demographics across all American car buyers.
This brand appeals to a broad age range, with a slight skew towards older buyers.
Ethnicity Demographics for Chevrolet Car Owners
Chevrolet's main target audience is white Americans. That said, around 11-12% of buyers are African-American, which is in the top 3 (#1 is Toyota and #2 is Ford). This also suggests that Chevrolet cars are popular among Hispanic and Latinos.
In light of these demographics, it's notable that Chevrolet holds a diverse customer base spanning across various ethnicities.
While the majority of these buyers are white, the car brand still retains a significant presence among other ethnic groups.
Average Income Level for Chevrolet Car Owners
It's interesting to note that the Chevy Vols is attracting buyers with a household income of over 170K per year. That is on the very high end, which is suggesting the car is viewed as a luxury car.
For enthusiast vehicle owners such as those driving 2010-2013 Chevrolet Camaros, the average household income was +$65K and +70% of the owners were male.
A National Automobile Dealers Association (NADA) study in 2015 reported that new car buyers, including Chevrolet owners, earned around $80,000 per year.
The data shows that Chevrolet car owners have diverse income levels, with different vehicle models catering to various segments of the market.
Other Interesting Facts About Chevrolet
The first Chevrolet vehicle was sold for $2,500.
Chevrolet is an American automobile division of the manufacturer General Motors.
Chevrolet was founded in 1911 by Louis Chevrolet and William C. Durant.
Chevrolet is the fourth highest selling car brand in the world.
Chevrolet sold over 1.75 million cars in 2020.
The Chevrolet Silverado is the second-best-selling vehicle in the US.
Chevrolet introduced the first sports car, the Corvette, in 1953.
The Chevrolet Camaro has been in production since 1966.
Chevrolet offers vehicles in over 140 countries.
The Chevrolet Camaro ZL1 has a top speed of 198 mph.
The Chevrolet Corvette C8 can reach a top speed of 194 mph.
Chevrolet has won the NASCAR Cup Series manufacturers' championship a total of 39 times.
The Chevrolet Suburban is the oldest continuous nameplate in production.
The 1957 Chevrolet Bel Air is considered a classic car icon.
Chevrolet introduced the first electric vehicle, the EV1, in 1996.
Chevrolet has produced over 200 million cars and trucks.
The Chevrolet Impala was the best-selling car in the US in 1965.
Chevrolet has won the Indianapolis 500 a total of 9 times.
The Chevrolet Volt is the best-selling plug-in hybrid electric vehicle of all time.
Chevrolet has offered the SS trim level on various models since 1961.
The Chevrolet Malibu was named the 2020 Best Midsize Car for Families by U.S. News & World Report.
Chevrolet is the fourth largest automobile brand in the United States.
The Chevrolet Corvette Stingray is the first mid-engine Corvette in history.
The Chevrolet Trailblazer is the newest SUV in the Chevrolet lineup.
Chevrolet's parent company, General Motors, plans to release 30 new electric vehicles by 2025.
The Chevrolet Colorado ZR2 is considered one of the best off-road pickup trucks.
Chevrolet was the first brand to introduce built-in Wi-Fi to cars.
The Chevrolet Bolt is an all-electric vehicle with an EPA-estimated range of 259 miles.
Chevrolet offers a range of vehicles including electric, hybrid, and diesel options.
Sources
Was this article helpful?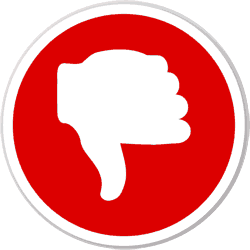 Did you find wrong information or was something missing?
We would love to hear your thoughts! (PS: We read ALL feedback)