Getting a brand-new modern SUV can be quite expensive. Thankfully, some cheaper SUVs even look more classy and unique than some expensive models.
So, if you're looking for classy models with the cheapest prices, we've explored them below.
Sub-Compact SUVs
The SUVs we've listed under this category have prices below $25,000 while offering upscale looks and standard details that you can also find in expensive SUVs.
1. 2023 Kia Soul
The 2023 Kia Soul exterior and interior both show updated designs from the previous models. The exterior possesses a lovely and unique build that can easily pass for an expensive SUV.
The 2023 Soul comes with a new front fascia, a new grille with a new LED headlight, and redesigned fog lights that all contribute to its unique and outstanding look.
Also, there is the option to choose from classy exterior paint colors.
As for the interior, there is a 10.25 inches touchscreen as standard on all trims except for the LX trim.
However, note that though the Soul interior features some plastic designs, they are quite captivating and contribute to the look of the vehicle positively.
The Soul comes at a base MSRP of $19,790, which is quite cheap for an SUV in this category. Also, although they're so affordable, they last quite a long time. So, explore just how long Kia Souls last.
2. 2023 Kia Seltos
The 2023 Kia Seltos is another SUV that offers a striking look with a perky shape that includes many details. The exterior features enough cut-outs and lines for a unique look that will easily pass for expensive.
A contributing factor to its expensive look is its complex headlights with belt lines that arc upward, splitting the body from the side.
Also, Kia made available unique colors buyers can choose from for a more captivating look.
The Seltos also features enough standard safety features, like the standard automated emergency braking with pedestrian detection.
It comes at a base MSRP of $22,840. This is quite cheap for its many features.
3. 2023 Honda HR-V
While the 2023 Honda HR-V design may be very basic, unlike some competitors in this category, it still delivers a refined look that owners will love.
The grille and front fascia give this SUV an outstanding fashion with its enhancing sporty view at the front. Further, the interior of the 2023 HR-V is stylish and sophisticated.
Also available are standard features like the 2.5-amp USB smartphone, Apple CarPlay and Android Auto, and more.
It also possesses the standard safety features you'd find in expensive models. They include anti-lock brakes, stability control, safety airbags, and more.
The 2023 HR-V has a base MSRP of $23,650. This, we believe is cheap relative to other SUVs that offer similar features.
4. 2022 Toyota C-HR
The exterior design of the 2022 Toyota C-HR is another outstanding one among other cheap SUVs. Its front end offers an inviting look.
Complimenting this look are the unique LED headlights and the Adaptive Front-Lightning System (AFS).
The nightshade design offers black door handles while the black alloy wheels give a stylish look to your C-HR irrespective of the exterior color.
Further, the interior offers leather-trim seats for a premium feel.
Safety features include standard ten airbags, Safety Connect, and an integrated backup camera, among others.
For all the many unique features, the C-HR comes at a base MSRP of  $23,880. This is quite affordable for an SUV that offers such features.
Compact SUVs
The compact SUV we mentioned under this category falls under the 26,000-dollar mark. Interestingly, its look can pass for a luxury SUV.
Meanwhile, you should also learn about cheap SUVs with manual transmissions.
5. 2022 Mazda CX-5
Mazda's CX-5 has an exterior that offers features like a large grille, LED headlights, fog lamps, and daytime running light.
While these are standard on most cars, the ones on the CX-5 possess unique designs that complement one another to offer an intriguing look on the front.
The interior comes with fabric or leather seats and many standard features. Although the fabric seats may not offer a luxurious look, the leather seats will give you that.
Also, the cabin includes an automatic air conditioner with AC vents, power windows, a push start button, and a multifunctional steering wheel.
Though this SUV has a lot to offer, it comes with a base MSRP of only $25,900.
Mid-Size SUVs
We covered an SUV that's below a base price of $30,000 under this category. You should also explore some SUVs with brown leather.
After all, what better way is there for a car to look expensive?
6. 2022 Kia Sorento
It would seem Kia is the industry expert in making affordable SUVs that look twice as expensive as they are. The Sorento is the only mid-size SUV on our list that sells at a cheap price but looks expensive.
Starting from the exterior, the look is sleek and stylish with modern touches.
The front comes with a tiger-nose grille that flows into the headlights to present a refined look. Also, the rear offers a modern and unique touch owing to the rear headlights.
However, depending on the trim level, the exterior look of your 2022 Sorento may offer a minor difference in the styling. Still, they all offer lovely exterior features.
Of course, modern safety features are standard in the Sorento. There are also some optional safety features owners can opt for when making their orders.
Despite its stylish and modern features, the Kia Sorento comes with an MSRP of $29,590.
Full-Size SUVs
The large SUVs we've listed under the full-size class come with an MSRP below $45,000. Also, examine the cheapest large SUVs with the best gas mileage.
7. 2023 Hyundai Palisade
The 2023 Hyundai Palisade is another SUV that's relatively cheap but looks expensive. It has always had a noteworthy look, but the 2023 model offers even more.
Its exterior from the front blends nicely with the running lights to offer the daunting look buyers will love.
The rear end lower half of the bumper also has a butch new skid plate and there is a new set of auto-dimming side mirrors for an updated look.
Its cabin is quiet owing to improved sound absorption materials.
The instrument panel is quite fancy, with a massive center console that houses most of the controls while simultaneously serving as a small storage space.
The 2023 Palisade sells at a base MSRP of only $34,950.
8. 2023 Buick Enclave
The 2023 Buick Enclave is another full-size SUV with an affordable price and an expensive look.
The exterior includes a well-defined grille and hood that are accompanied by chrome wings and intricate surfaces.
There's also a Buick tri-color badge on the signature grille, which aids the ostentatious look of the vehicle.
The interior as well met the features of expensive vehicles. There is a warm wood tone, leather-appointed seating, and a brushed chrome accent for a luxurious feel for passengers.
Necessarily, it has standard safety features and driver assist technology. It further has a base MSRP of $43,000.
Sources
Best Cars, Best Trucks, and Best SUVs | U.S. News and World Report.
New Cars, Used Cars, Car Reviews, and Pricing | Edmunds
20 Best Full-Size SUVs for 2022 & 2023  – Ranked | TrueCar
Was this article helpful?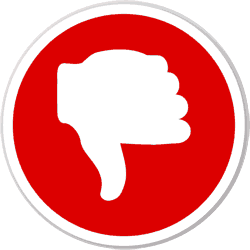 Did you find wrong information or was something missing?
We would love to hear your thoughts! (PS: We read ALL feedback)