So you've heard of how amazing a car key fob is and you're wondering if all popular cars have it, right?
We've highlighted 7 trending cars that have no key fob.
Whether you are a fan of the keyless technology or not, you'll discover why these popular cars have no smart key. We believe this piece will aid your buying choice as well.
1. 2019 Toyota Corolla L
With a sleek and sporty body, the Toyota Corolla L is one of the most popular amongst the Toyota models. The car has a wheelbase of 106.3 inches and an overall length of 183.1, making it an admirable option for lovers of compact cars.
Toyota is always notable for producing fuel-efficient cars and this model is no exception. With a tank capacity of about 13.2 gallons, the Toyota Corolla L is a car you can rely on for fuel economy.
However, unlike many latest Corolla models, this car maintains the use of a traditional key. You may get disappointed if you purchase the car and got to handle a key-to-start ignition.
This is not a weakness of the car. You should note that the model is just a base model trimmed down to serve as the economic version of the Toyota Corolla LE.
2. Base Trim Level Toyota Camry LE
With an Apple Car Play and the Android Auto system, complemented by a 7-inch infotainment touchscreen, lovers of Camry boast about the media experience in this car.
Toyota Camry LE boasts of a 17-inch wheel which gives it enough balance and control.
You'll also admire the lane departure alert technology equipped with this car. You know what that means, right? Imagine having the car notifying you when moving off your lane. This is the kind of experience users of the Camry LE get.
You'll expect this car to have all the features of modern cars, especially in terms of remote/keyless access. However, it also maintains the traditional ignition key. This is almost similar to the Camry SE except that the SE has more added features that the LE.
3. Toyota Camry SE Trim
While Camry SE also maintains the traditional car key, it is equipped with a sport-tuned suspension, which makes it appear smarter than the LE.
The exterior of the car is uniquely trimmed to give it a sporty look. This is complemented by 18-inch wheels, giving the car poise.
However, the Camry SE also has no key fob, unlike the other popular Toyota models.
If you love Camry and you can't compromise on the keyless entry option, you can check the XLE model. This model features both the push-button ignition and keyless entry.
4. Toyota Camry XSE
You'll be surprised to see this car on the list, right? It's just another of the Toyota trim levels.
With a sport-tuned suspension and 19-inch alloy wheels, Camry XSE also has a smart body anyone will admire.
The car's engine produces 206 horsepower, which delivers exceptional performance when speeding on the highway. Starting and stopping this car is not an issue, except that it has no key fob but a traditional key.
5. Camry TRD
Unarguably, the TRD is the most athletic of the Camry trim models. Although it's a little more expensive, the car is power-packed with a 301 horsepower V6 engine and a sport exhaust.
If you love fanciful designs, you'll hardly not always admire the aerodynamic body trim of this car, especially when you have it zoom across.
Like the other models, the TRD also features a special sport-tuned suspension but 19-inch wheels. It is one of the most, if not the most, common amongst the Toyota Camry trim models.
Mind you, even the Camry TRD comes with a traditional key, not a smart key fob.
Regardless of the keyless systems, many of these models offer additional features as options. You can get the Driver Assistance Package, a smart navigation system that supports the JBL sound system, and even the keyless technology.
6. 2019 Nissan Frontier
The 2019 Nissan Frontier may not be the most fanciful truck you may boast of in the 21st century. It is still one of the most popular trucks in the 2020s. This is because of its affordability and decent driving dynamics.
This may be selling well because of its relatively cheap price, but it offers little or no contemporary feature you may expect of a modern vehicle.
Do we need to state that the 2019 Nissan Frontier has no key fob? Yes, it doesn't. So, if you aim for keyless access in a Nissan truck, you may need to look elsewhere.
Notwithstanding, the truck offers a 7-inch touchscreen even though it has no Apple Car Play, Android Auto and Wi-Fi hotspot.
Although its 5-speed automatic transmission is already outdated since other trucks now offer 8-speed transmission, you can enjoy its V6 engine with a 5/6-speed manual gearbox.
Asides from the absence of the keyless technology, the Frontier does not fall amongst the best modern trucks in terms of fuel economy. Although many modern trucks are notable for consuming more fuel, other competitors fare better in this category.
If you'll love a truck suitable for work duty, you'll enjoy the Nissan frontier because of its durable cabin materials. However, if you don't compromise on a key fob, you may check other modern trucks.
7. 2016 Ford Fiesta
Even though the 2016 Ford Fiesta has a modest cabin space, it has a very pleasant interior and all that a modern vehicle should feature.
The car falls amongst the most affordable modern cars with sophisticated features.
Unlike the usual Ford vehicles featuring the My Ford infotainment system, the 2016 Ford Fiesta embraces a newer SYNC 3 infotainment system which has a more simplified touchscreen and clearly laid-out categories. This system also supports voice control.
The 2016 Ford Fiesta also comes equipped with antilock brakes, an integrated blindspot mirror, and plenty of airbags–including a driver knee airbag.
If you're a lover of a sporty look on a car, you'll love the sport-tuned suspension of this car.
Although the car only offers modest acceleration, its EcoBoost engine offers an amazing turbocharged acceleration. Notwithstanding, it is one of the best compact cars with the best fuel economy.
In spite of all these features, you may be disappointed to read that this car has no key fob. Yes, you'll operate the car with a traditional key. However, you can upgrade to the SE or Titanium models that feature the Push Button and keyless features.
Related: 7 Answer To Know About Keyless Cars (Before You Get One!)
Can You Get a Regular Key For Cars That Come With Key Fobs?
Of course, you can get a regular key for cars that come with key fobs. The key fob only allows the fob sync with the security and access code installed in your car.
You'll still use the metal key attached to start the car, unless it has a push start button.
Misplacement of car keys is a common occurrence. So, when you misplace your key fob, you can easily get a replacement. Although you'll require the assistance of a locksmith to do this.
As much as you can replace a lost key fob and reprogram it to work with your car, you may decide to ditch the fob for a traditional key. This is also highly possible; all the locksmith needs is the model of your car or the metal key of your fob.
Related: Do Teslas Have Keys? Key Fob, Key Card, and Lock App Explained
How Much Does It Cost to Switch From Key Fobs to Regular Keys?
 Switching from a key fob to a regular key is not a big deal. In fact, it's relatively cheap.
As stated by CarFax, it will cost less than $10 to replace a classic double-edged car key at a local hardware store.
Replacing a key fob would have been more expensive if we are to consider the programming of the fob which falls around $50-$100.
However, since the concern here is to switch from a key fob to a regular key, it should cost less than $30 to do this, depending on the key type.
Final Thoughts
Key fobs are used to control a car in various ways. From starting the ignition to arming and disarming a vehicle, this technology has become popular in the automotive industry.
With a key fob, you can as well control the windows of your vehicle if they are automatic. Some of these smart keys can also control the trunk of a car. It all depends on the vehicle brand you drive around.
If you're an ardent fan of this technology, you should be informed that not all cars have it. This is why we expose you to the popular cars without key fobs.
Related: Problems With Keyless Cars (4 Most Common Issues)
Was this article helpful?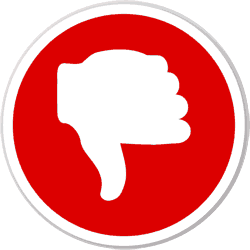 Did you find wrong information or was something missing?
We would love to hear your thoughts! (PS: We read ALL feedback)