Some would argue that cars are the single greatest inventions in human history and they wouldn't be so wrong, would they?
Over the years, the auto industry has experienced astronomical growth, and we have produced over a billion vehicles. However, amid the competition, there are vehicle models that just stand out for their longevity and reliability.
In this article, we put together a list of cars with the least problems that last much longer than their peers.
1. Toyota Land Cruiser
The Toyota Land Cruiser is blessed with a name that already suggests its wild ruggedness. It was first launched in 1951 as a full-size SUV, and it crossed 10 million units in sales sometime in 2019.
Besides its commercial success, the Land Cruiser is also known for its outstanding off-roading capabilities.
While Toyota has retired the model in the U.S., used models of the Land Cruiser are some of the most sought-after full-size SUVs. This is all thanks to its class-leading reliability and credible reports that drivers can stay cruising with a Land Cruiser way beyond 300,000 miles.
We even found some owners in some parts of the world who claim to have up to 1,000,000 kilometers (approx. 621,000 miles) on their Land Cruisers.
It also enjoys incredible reliability, and the last Land Cruiser model to be released in the U.S. notched an 83/100 reliability rating on J.D. Power.
The Land Cruiser also has some of the fewest complaints amongst Toyota models, and the highest recorded complaints were 8 for the 2016 model. Combine that reliability with the Land Cruiser's beastly longevity; it doesn't get much better than that, does it?
Also, SUVs generally last longer than sedans.
Why? They're built better!
2. Lexus RX
The Lexus RX is a luxury crossover SUV marketed by Lexus since 1998. Now in its fourth generation, the Lexus RX has sold over 2 million units while selling about 100,000 units yearly between 2010 and 2020.
Generally, 2012 is the best year for Lexus RX models.
It also enjoys rave reviews from critics who have praised its safety and exceptional reliability.
With an expected lifetime mileage of 250,000-300,000 miles, the Lexus RX is one of the longest-lasting luxury SUVs ever made. Some owners even report getting over 300,000 miles on the odometer while expressing their satisfaction with the model.
We forayed into used car websites and found Lexus RX models with over 200,000 miles on them and in great condition.
In terms of reliability, Lexus RX 350 models have only received a few complaints over the years. According to CarComplaints, the very best models with the fewest recalls include the 2011, 2012, 2013, 2014, 2015, and 2016 models.
The latest Lexus RX 350 model is also on course to live up to its predecessors, with an early reliability rating of 85 out of 100.
So, not only do Lexus RX models last long, but they also do not suffer as many problems as other luxury vehicles.
3. Chevrolet Tahoe
The Chevrolet Tahoe joined its luxury twin, the GMC Yukon, in 1994 and has since become one of the most successful full-size SUVs on the market.
It entered its fifth generation in 2021 and is frequently ranked atop the full-size SUV segment by critics and pundits.
An average Tahoe model is expected to last between 200,000-300,000 miles, according to owners' testimonies. Information from an iSeeCars survey in 2019 also reported that 4.1% of used Tahoe models in 2019 surpassed 200,000 miles.
CarComplaints also listed the Chevrolet Tahoe as one of the best Chevrolet models with the least problems. Standout models include the 2006, 2009, 2011, and 2013 models. The 2017 and 2018 Tahoe models are also very reliable.
On the whole, the Chevrolet Tahoe is an incredibly reliable model with the level of longevity you won't get from many vehicles.
4. GMC Yukon
The GMC Yukon is a full-size SUV that hit the market in 1991 and was joined by its twin, the Chevy Tahoe, in 1994. Now in its fifth generation, the GMC Yukon has managed to garner a significant level of commercial appeal with five-figure sales every year since 1998.
Some pundits also regard it as one of the best full-size SUVs on the market.
The GMC Yukon can last up to 250,000-300,000 miles with adequate and regular maintenance. In 2019, Forbes reported that 3.2% of Yukon models surpassed 200,000 miles and 0.2% exceeded 300,000 miles. Longevity on steroids.
Concerning reliability, the GMC Yukon has had some stellar years and some disappointingly egregious years. Not to worry, we have a list of the best GMC Yukon models, which include the 1999, 2000, 2001, 2002, 2006, 2008, 2010, 2012, 2013, 2014 and 2018 models.
The aforementioned models have the fewest reported problems and all they require is regular maintenance.
5.  Chevrolet Suburban
The Chevrolet Suburban just might be the most iconic car in American history. It's not just the sales or the popularity, both of which are excellent, but also its influence on pop culture. A star on the Hollywood Walk of Fame is one of many accolades received by the Chevrolet Suburban.
Besides all that, the Chevy Suburban has an impeccable reputation for ruggedness and durability. It boasts up to 300,000 miles in expected lifetime mileage, and long-term owners across the internet have corroborated this.
Also, an iSeeCars study revealed that 4.9% of Suburban models crossed the 200,000- mile mark, and 0.2% took it a notch further, crossing 300,000 miles.
The Chevrolet Suburban has had some excellent model years and, admittedly, some egregious ones. Among the best Suburban models with the least problems on CarComplaints include the 2001, 2002, 2003, 2005, 2006, 2009, 2014, 2017, 2018 and 2019 models.
There just aren't that many cars that would outlast a typical Suburban, and that fact solidifies its place on this list.
Read more: How Long Do Chevrolet Suburbans Last? (9 Important Facts)
6. Toyota Camry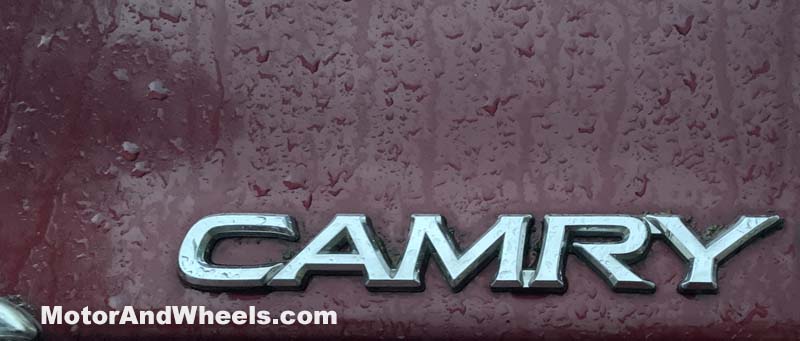 It is an undeniable fact that the Toyota Camry is one of the most reliable cars ever made. Introduced in 1982, the Camry went from being a modest compact car to being the best-selling mid-size car in most years since 1997.
It enjoys tremendous success around the world and many of its models are released to critical and commercial acclaim.
Much of the Toyota Camry's tremendous success can be credited to its reliability and longevity. The Toyota Camry is frequently ranked on several lists of cars that are likely to go beyond 300,000 miles. Many real-life Camry owners attest to this, with some getting as much as 350,000-400,000 miles.
Besides this, a study by iSeeCars showed that 1.5% of Toyota Camry models had exceeded the 200,000-mile mark.
As with virtually every other vehicle model, the Camry has had its highs and its lows, i.e. some model years are more problematic than others. According to CarComplaints, the best Toyota Camry models are the 2004, 2006, 2010, 2013, 2014, and 2015 models.
These models each have less than 100 complaints, making them the best of the best. For prospective owners who fancy used cars, these models should definitely be considered. They not only have few complaints and recalls, but these model years also boast the longevity that characterizes Toyota Camry models.
7. Toyota Corolla
Is it even possible for a single car model, not the entire brand, just a model, to have sold over 50 millions units in total? Well, the Toyota Corolla nods affirmatively to that question. The model debuted in 1966, started its insane commercial run in 1974 and is still among the best-selling cars in the 2020s decade.
Across twelve generations, the Toyota Corolla built and maintained a reputation of longevity and reliability. Many pundits believe the Toyota Corolla can last well over 300,000 miles, and there has been no solid reason to doubt that.
The Toyota Corolla also enjoys great reliability scores, and the 2022 model has an outstanding reliability rating of 85/100 on J.D. Power.
While most Corolla model years come out at least decent, some have been particularly outstanding. According to CarComplaints, the best Toyota Corolla models include the 1997, 1998, 1999, 2004, 2007, 2008, 2011, 2012, and 2016 models.
All the models mentioned above each have less than 100 complaints on the platform, with most of them boasting even less than 50. For used cars enthusiasts who would like a long-lasting and problem-free Toyota Corollas, these models are your best shot.
Overall, the Toyota Corolla is exceptionally durable, and long-lasting, and its place on this list is as legitimate as it gets.
8. Honda Accord
The Honda Accord is one of the most popular sedans in America. It has been around since 1976 and has been one of the top-selling cars in the United States since it morphed into a mid-size car in 1989. And as far as critical acclaim goes, it has made the Car and Driver 10 Best list 36 times, which is a record.
Honda Accord models are expected to last up to 250,000-300,000 miles with the right maintenance. As a matter of fact, MotorBiscuit reported that some owners had crossed over one million miles on their Honda Accord models. 
As with every vehicle, the Honda Accord has had outstanding and not-so-excellent model years. Data from CarComplaints show that the 1995, 1996, 1997, 2006, 2015 and 2017 models have the least complaints amongst Honda Accord models.
A list of longest-lasting vehicles wouldn't be complete without the glamorous Honda Accord in it.
Read more: How Long Do Honda Accord Last? (Solved & Explained!)
9. Toyota Sequoia
The Toyota Sequoia is Toyota's exclusive full-size SUV offering for the North American market. It debuted in the 2001 model year and has accrued several hundreds of thousands of sales since then while receiving decent reviews from critics.
Durability and longevity are perhaps the Sequoia's most notable strengths. It boasts an expected lifetime mileage of between 250,000-300,000 miles.
We have more here on how long full-size SUVs last.
In fact, an iSeeCars survey ranked it within the top 2 of the longest-lasting SUVs. The study further revealed that it is nine times more likely to reach 200,000 miles than any other car. Isn't that beyond impressive?
The Toyota Sequoia has also enjoyed excellent reliability across its model years. That explains why CarComplaints named the 2003-2017 models of the Toyota Sequoia as the best models, with most of the models garnering less than 10 complaints.
With such impressive consistency and data-backed longevity, the Toyota Sequoia making this list is a no-brainer.
10. Chevrolet Silverado 1500
The Chevrolet Silverado 1500 is one of the most popular trucks in the U.S., thanks to its alluring exterior and workhorse abilities. Introduced in 1998, the Chevrolet Silverado 1500, in no time, rose to the very top of the fiercely competitive pickup section both in critical and commercial terms.
It is one of the longest-lasting trucks on the market, with an expected lifetime mileage of up to 300,000 miles, according to owner testimonies. An extensive survey by iSeeCars also showed that 2.1% of Silverado models had crossed the 200,000-mile mark, which is significantly more than the average.
In terms of the number of problems, some Silverado 1500 models have been more outstanding than others. The best Silverado 1500 models, according to CarComplaints, include the 2002, 2012, 2013, 2016, and 2018 model years.
These models have the least problems and will give you a mix of the Silverado 1500's overall durability and their individual reliability.
In summary, few cars can last as long as the Chevrolet Silverado 1500, which is why it earns a place on this list
Read more: How Long Do Chevrolet Silverado Last? (Solved & Explained!)
11. Ford F-150
The Ford F-150 is arguably the most successful vehicle model in American history. What better way to describe a pickup truck that has been the best-selling vehicle in the United States for over three decades now?
It is a substantial part of the Ford F-series, and much of its success can be attributed to its longevity and reliability. You can expect an average F-150 model to last up to 300,00 miles, and your expectation will likely be surpassed.
A study by iSeeCars in 2019 revealed that 1.9% of F-150 models sold that same year made it to 200,000 miles. That is more than the average percentage for the segment- 1.8%.
Truth is, some model years of the Ford F-150 have been an absolute let-down, so it isn't always a rosy story for the F-150 in terms of reliability. So, while you are guaranteed upwards of 200,000 miles on your F-150 truck, you have to be very careful in choosing a model.
According to CarComplaints, the 1997, 1998, 1999, 2000, 2008, 2009, 2014, and 2018 models are some of the least problematic F-150 models.
So, if you are looking to cop a used model with durability and few problems, your choice should be amongst the afore-listed models.
Read more: 10 Reasons Why The Ford F-150 Is So Popular (Explained)
Was this article helpful?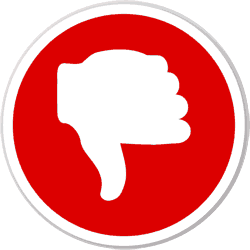 Did you find wrong information or was something missing?
We would love to hear your thoughts! (PS: We read ALL feedback)