Android Auto is a software that makes it easier and safer to use your phone while driving. It connects your phone to the car's touchscreen infotainment system so you can use mobile applications.
With Android Auto, you can stream music, use GPS for navigation, send texts, and more—all while driving.
We have compiled a comprehensive list of popular vehicle models that have Android Auto capability. Before we dive in, you can also see a list of the best SUVs with Apple CarPlay.
Let's dive into it!
Popular Sports Cars with Android Auto
Here are top sports cars with Android Auto functionality:
1. Chevrolet Corvette
The quintessential American sports car, Chevrolet's Corvette, is famous for its performance and value.
Starting from $60,000, the Corvette is among the most affordable supercars on the market.
Even with its low price, the Corvette offers performance commonly found on high-end supercars.  For example, the base Corvette (C8) pumps out a mind-boggling 490 horsepower and 470 lb-ft of torque.
For context, the base Porsche 911Carrerra produces 379 horsepower and 331 lb-ft of torque but costs close to $100,000.
The Chevrolet Corvette has Android Auto capability, so you can use your phone safely while you cruise around town.
However, you have to buy a Corvette released in 2016 or later if you want Android Auto.
2. Ford Mustang
Apart from the Corvette, no other American sports car has made an impact like the Ford Mustang.
Like the Corvette, the Mustang is incredibly cheap and fast enough to compete with more expensive supercars.
Paired with a beastly V-8 engine, the Mustang GT offers a whopping 460 horsepower. It costs three to five times lesser compared to many luxury sports cars of the same ability.
The Mustang has Android Auto wireless capability, which makes sense because it's a part racing machine, part daily driver.
Ford only started outfitting Mustang models with Android Auto software in 2017—look out for release dates if you're buying used models.
3. Lamborghini Aventador
Not a stickler for budget-priced sports cars? The Lamborghini Aventador offers out-of-this-world performance at a steep price.
Buying the 2020 Aventador will set you back a hefty $426,000. In return, you get a naturally aspirated V-12 engine that offers up to 730 horsepower and 509 lb-ft of torque.
The Lamborghini Aventador is hardly practical, like, say, a Mustang. It is a supercar designed for tearing down the track at breakneck speeds.
However, if you want to do some city driving with the Aventador, you can count on Android Auto to make the trip enjoyable.
All Aventadors from the 2018 model year upwards come with the Android Auto software.
Popular Trucks with Android Auto
The following trucks offer Android Auto compatibility:
4. Ford F-150
The Ford F-150 has been America's bestselling truck for over four decades.
Ford's most successful full-size truck offers impressive towing power, exceptional ride comfort, and rugged performance.
Moreover, it has affordable pricing and makes for a profitable investment, thanks to strong resale values.
If you want a truck with Android Auto Capability, the F-150 is the perfect model.
Since 2017, all models in the F-150 family have come with the Android Auto app.
Make sure to also read our article about Ford F-150 statistics you should know.
5. Chevrolet Colorado
Called the "Swiss Army knife of trucks," the Chevrolet Colorado is versatile enough to handle myriad tasks.
Paired with a diesel V-6 engine, the Colorado can tow a best-in-class 7,700 pounds.
It also has a rugged construction that makes it at home on off-road trails and paths.
Despite its classic truck qualities, the Colorado is comfortable for everyday driving. It has Android Auto wireless capability, so your daily travels promise to be fun.
Note that only Colorados after the 2016 model year have the Android Auto app.
You should also be reading our article which talks about Can Supercars Go over Speed Bumps?
6. Toyota Tacoma
A favorite for those looking for a rugged pickup, the Toyota Tacoma offers impressive off-road and towing capabilities.
While not as unrefined as some rivals, the Tacoma has more driver-assist technology than most midsize trucks. These features protect it against mishaps and guarantees your safety while driving.
To further protect you, the Tacoma has Android Auto capability so you can use your phone hands-free.
However, you will need to buy the 2020 or more recent Tacoma model to get Android Auto.
Popular SUVs with Android Auto
These popular SUVs are available with Android Auto:
7. Honda CR-V
For years, the Honda CR-V has dominated the compact SUV market—and it's easy to see why.
The CR-V offers a stylish interior design, remarkable fuel efficiency, and considerable cargo-holding capacity.
It also offers Android Auto wireless connectivity as part of its infotainment setup.
The only CR-V models to come with Android Auto are those released in 2017 or after, so take note when buying.
Please also check our article about the Honda CR-V in snow and winter driving.
8. Chevrolet Tahoe
If you want a large SUV capable of hauling your family on weekend trips, the Chevrolet Tahoe is your model.
The three-row SUV seats 6-8 occupants comfortably, has innovative storage solutions, and features luxurious seating.
Also, it can tow a class-competitive 8,400-8,600 pounds, so you'll have no trouble moving your RV, boat, or trailer.
The Chevrolet Tahoe has the Android Auto software in its infotainment system.
However, you have to buy a Tahoe from 2016 to enjoy Android Auto capability.
9. Jeep Wrangler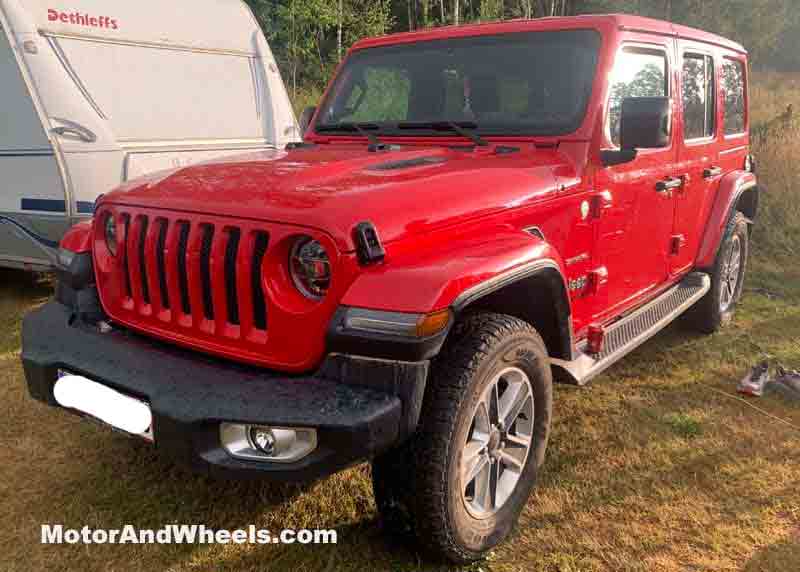 The Jeep Wrangler is an iconic SUV notable for its exceptional off-road qualities.
The Wrangler may have roots as far back as WWII, but it can rival modern SUVs in terms of luxury and technology.
In particular, it can double as an off-road champion and a luxurious daily driver.
One new technology on the Wrangler is the Android Auto app. But you won't get Android Auto, except you buy a Wrangler released between 2018 till date.
Popular Sedans with Android Auto
The listed sedans feature Android Auto software:
10. Honda Accord
Car and Driver calls the Honda Accord "the most impressive family sedan on sale," which is not very far from the truth.
The Accord offers impressive fuel efficiency, best-in-class storage capacity, and excellent road manners.
It also offers the best in technology, with all models featuring Android Auto capability. The only caveat is that you have to buy an Accord model from 2016 upwards to enjoy Android Auto.
11. Hyundai Elantra
The Hyundai Elantra is an affordable sedan that offers all-round value for buyers. It is very fuel efficient, with many models returning 40+ mpg on the highway.
You also get solid driver assistance features like adaptive control, lane-keeping assist, forward-collision warning, and emergency braking.
The Elantra also comes standard with the latest infotainment features. Every model has a touchscreen dash compatible with Android Auto.
Make sure to buy post-2017 Elantra models, as only these have Android Auto.
12. Volkswagen Passat
While considerably low-key than rivals, the Volkswagen Passat is still a capable family sedan.
It offers decent performance, an expansive storage space, a roomy interior, and an attractive styling for an attractive price.
Passat buyers also get high-tech connectivity and infotainment features, including Android Auto.
Only models from 2016 have Android Auto, though, so note the release year before buying.
If you're into electric cars, you might also like our article about electric cars with Android Auto.
Popular Subcompacts with Android Auto
Here are popular subcompacts with the Android Auto app:
13. Honda Fit
Incredibly cheap and practical, the Honda Fit is among the best subcompacts on the market. Thanks to its Magic Seat feature, the Fit offers more storage space than most subcompact cars.
Also, beneath the Fit's hood is a fuel-efficient engine that earns between 36-40 mpg, which is quite impressive.
Honda has outfitted the Fit models with cool infotainment and connectivity features, including Android Auto.
However, it only started doing so in 2018, so you'd have to buy a newer model to enjoy Android Auto.
Also read our article about how long the Honda Fit lasts.
14. Kia Rio
At first sight, the Kia Rio looks like any other economical subcompact car.
But a closer inspection reveals a sophisticated subcompact that balances simplicity, affordability, and comfort.
The Rio may not offer the many technologies found on similar rivals.
Nevertheless, it is among the few subcompact models to provide Android Auto connectivity. As of 2018 upwards, all Rio models have Android Auto as standard equipment.
15. Nissan Kicks
The Nissan Kicks boasts affordable pricing that makes it attractive for anyone looking to buy a new car.
It gets the excellent fuel economy standard on many subcompacts and is cheap to own. You also get decent cargo space, a nicely designed interior, and useful safety features.
Depending on what trim you buy, the Nissan Kicks is available with Android Auto.
However, you would have to buy a newer model as Android Auto became available on the Kicks in 2019.
Popular Minivans with Android Auto
The following minivans come with Android Auto:
16. Chrysler Pacifica
In recent years, minivans have become more stylish and sportier—and the Chrysler Pacifica is a good example.
The Pacifica's V-6 engine is powerful and surprisingly fuel-efficient—and there's a hybrid model for anyone wanting to further save on fuel costs.
The Pacifica retains other typical minivan qualities, including an expansive cargo hold, roomy seating, and standard safety features.
More importantly, it comes with Android Auto, at least from 2018 upwards.
You will also be interested in our article about how long the Toyota Sienna lasts.
17. Honda Odyssey
The Honda Odyssey is like a serial A+ student that makes others jealous. This minivan has a laundry list of features that make it attractive for large families.
The cavernous interior can seat up to eight people comfortably, while the roomy cargo hold can hold more than the average SUV.
It also features agile handling and zippy acceleration—both rare for a minivan.
As a buyer, you also get fantastic infotainment features such as Android Auto and more.
We should state that Android Auto became available on Odysseys only after the 2018 model year.
Was this article helpful?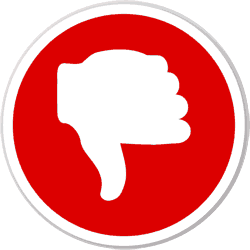 Did you find wrong information or was something missing?
We would love to hear your thoughts! (PS: We read ALL feedback)