Car seat covers are essential protection and fashionable accessories that can completely alter the interior look and feel of our cherished vehicles.
However, with so many car seat cover options available, motorists frequently worry whether these coverings are universal or adapted to the unique measurements of their vehicles.
Join us as we explore the various aspects of car seat covers, learning how universal options allow adaptability while custom-fit covers provide precision and a smooth fit. 
Here's Why Car Seat Covers Are Both Universal And Size-Specific:
Car seat covers are available in universal and size-specific options, allowing them to fit many car models (universal) while also giving a perfect, personalized fit for particular cars (size-specific). These solutions cater to a variety of tastes while also ensuring adaptability and the perfect fit.
Are Car Seats the Same Size Across American Vehicles?
Car seats are not always the same size in all American vehicles. 
While some standardized criteria and regulations exist for car seat design and safety, vehicle manufacturers have some design and measurement freedom.
As such, car seat sizes may differ from one vehicle type to the next.
Several factors may dictate the size and design of car seats in various vehicles:
Vehicle class

Brand and model

Safety measures

Seat configuration

Seat adjustability
Given these variations, it's critical to make sure the car seat cover you pick fits properly in your vehicle. 
Always read the manufacturer's directions and the vehicle owner's manual before purchasing a car seat cover to guarantee compatibility and appropriate installation.
Can You Buy Model-Specific Car Seat Covers for Cars?
Model-specific car seat covers provide unmatched quality and customization. 
These covers, which fit the seats of specific car makes and models, offer a smooth, tailored appearance that merges beautifully with the vehicle's interior. 
The attention to detail ensures that each contour and curve of the chairs is complemented, resulting in a stylish and coherent appearance.
The simplicity of installation is one of the primary advantages of model-specific seat covers. 
There is no need to struggle with altering straps or managing excess material when the fit is ideal. The covers slide into place, providing a hassle-free experience.
When looking for model-specific car seat covers, you must purchase from trustworthy providers or directly from authorized dealers. This assures you receive a high-quality product specially developed for your automobile model. 
Reading customer reviews and asking for advice can also help you make the best decision for your vehicle.
How Do I Know What Size Car Seat Covers Will Fit My Car?
Car seat covers are a popular and practical alternative for protecting the interior of your vehicle and adding a touch of personal style. 
Finding the correct car seat coverings that exactly fit your vehicle, on the other hand, can be a challenging endeavor.
In the search for the best fit, it's critical to keep several factors in mind to guarantee you obtain seat coverings that match the size and form of your car seats and provide the ideal combination of comfort and durability.
Here are some factors you need to keep in mind: 
Identifying your vehicle's model and year

Determining what seat types your vehicle has (i.e., bucket seats, bench seats, or other configurations)

Seat measurements

Looking for seat cover compatibility with your vehicle's model before making a purchase
Taking the effort to pick the proper size, fit, and fabric for your car seat covers can ensure that you get the greatest results. 
A well-fitted cover not only looks good but also protects your original upholstery – preserving the resale value of your car.
Overall, it's essential to take exact measurements of your seats before looking for seat covers to ensure a proper fit. Note any elements, such as side armrests, reclining levers, or headrests, that may impact the size of the cover you require.
Are Car Seat Covers Easy To Fit?
Car seat covers tend to be simple to install, giving car owners a convenient and practical option to protect their vehicle's seats while also improving interior aesthetics. 
They are available in a variety of styles, including slip-on covers, tie-on covers, and custom-fit covers.
Slip-on covers, commonly referred to as universal covers, are often composed of elastic materials and are intended to be easily slipped over vehicle seats. They are normally simple to install and do not necessitate any complicated changes.
Tie-on covers may be held in place with tightening straps or cords. While they may necessitate a little more effort during installation, they are still reasonably simple to install and can give a secure and snug fit when correctly installed.
Custom-fit covers are made to fit the dimensions and shape of a specific car model's seats. 
Given their precise design, they frequently provide the simplest and most flawless installation method – they can be promptly fitted over the seats, assuring a perfect fit with no more adjustments required.
In general, car seat coverings are simple to install and do not require specialized expertise or tools.
Installation instructions are usually included with car seat covers to help consumers through the process. These instructions assist motorists in understanding the exact steps required to properly fit the covers.
Is It Worth Paying More for Car Seat Covers in Specific Sizes?
Depending on your goals and needs, spending more on car seat covers in specific sizes may be worthwhile. 
Here are some things to think about when evaluating whether it's worth the extra investment:
Perfect fit:

Car seat covers of specified sizes, such as custom-fit covers, are made to closely match the dimensions and shape of your vehicle's seats. 

Enhanced Protection:

When compared to universal covers, custom-fit covers give more covering and protection for your car's seats. 

Longevity and durability:

Higher-quality car seat covers in specific sizes frequently have superior materials and craftsmanship, which can result in improved strength and longevity. 

Comfort and functionality: Car seat covers that are fitted to your vehicle's seats are less likely to interfere with built-in features or safety systems such as airbags or seat controls.
Material options:

Manufacturers that offer a wider choice of material alternatives frequently offer specific-sized car seat covers. 
However, if your budget has limitations or you value flexibility, universal car seat covers can still give appropriate protection and opportunities for customization. They are often less expensive and may fit a wide range of vehicle models.
Ultimately, the value of spending extra for car seat covers in specific sizes is determined by your preferences, budget, and desired level of protection and aesthetics. 
Investing in specialized sizes may be a wise choice if you value a precise fit, prolonged longevity, and increased protection for your car seats.
4 Things To Consider When Buying Car Seat Covers
When it comes to our cars, comfort and style are critical components that can make every journey joyful and unique. 
Aside from their practical advantages, car seat covers allow us to inject our personality and flair into the interior of the vehicle. 
To assist you, there are four critical aspects to consider when selecting a car seat cover to ensure you make an appropriate choice.
1. Size
The size of the car seat cover is an important factor to consider to guarantee an accurate and snug fit. 
Poor-fitting covers can cause discomfort and slippage, jeopardizing your driving experience. 
Custom-fit seat covers are precisely matched to the dimensions and designs of your vehicle's seats, while universal covers provide a more generalized fit that may be adequate for some vehicles but might not offer the same level of precision as custom-fit covers. 
Taking precise measurements of your car seats and selecting the correct size ensures optimal comfort and aesthetic appeal.
2. Aesthetics
Car seat covers allow you to personalize and design the interior of your vehicle. The cover's appearance should match your tastes and enhance the overall style of your vehicle. 
Leather covers provide an exquisite and refined appearance for a sophisticated and luxurious impression. 

Select covers with bright patterns, vibrant colors, or embroidered logos if you desire a sporty or adventurous vibe. 

Neoprene and mesh fabrics, for example, might create a more modern and adaptable look. 
Consider the color and style options available to ensure that the chosen cover reflects your individuality and improves the general vibe of your car's interior.
3. Material
Choosing high-quality materials guarantees that your car seat cover will retain its appearance and performance over time, offering long-lasting comfort and protection for your seats.
For example, leather covers exude luxury and are simple to maintain, making them a popular choice for many people. 

Fabrics like velour or canvas have a softer feel and are more breathable, making them suitable for a more comfortable driving experience in hot weather. 

Neoprene covers, made from wetsuit material, are water-resistant and long-lasting, making them ideal for active families. 
Remember to consider factors like as temperature, daily usage, and cleaning ease when selecting a material that fits your lifestyle. 
4. Ease of Cleaning
Dust, germs, and other particles can collect on car seat covers over time. It is critical to select a cover that is simple to clean and maintain. 
Vacuuming and spot cleaning may be required for fabric coverings, however, leather covers can be rinsed with cold water and soap.
Check that the cleaning method adheres to your own requirements and does not harm the material. 
Consider covers made of protective materials that protect against rips and spills, providing further peace of mind.
Sources
5 Best Car Seat Covers to Keep Your Vehicle Looking Brand-New
From Size to Material, Here's How To Decide Which Seat Covers To Buy
Custom v/s Universal Car Seat Covers – Why Custom is Better?
Was this article helpful?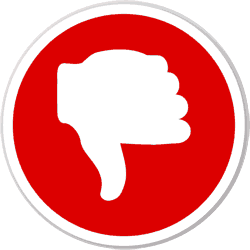 Did you find wrong information or was something missing?
We would love to hear your thoughts! (PS: We read ALL feedback)