The BMW X4 has made a name for itself as a fun, exciting, and versatile sports activity coupe. It comes from a beloved stylish luxury brand that can be tough to beat.
Unfortunately, no vehicle comes without a few disadvantages, and the X4 is no exception.
We'll take a look at some of the most common and how to address them below.
According to research, the following are the 5 most common complaints from X4 owners.
1. Frontal Passenger Airbags Fail to Inflate
There were a few reports of the frontal passenger airbag not inflating when needed.
It was found to be an issue in 2018 to 2019 X4 xDrive30i models with the classification system that prevented them from registering an occupant in the passenger seat.
As such, the airbags had no indication that they needed to inflate.
Safety is a serious concern, of course, so it's understandable that owners want this issue fixed.
How to Address It
BMW issued a recall that covers replacing the seat foam and classification system.
If you own a 2018 or 2019 X4, you should have received a notice in the mail. To address the problem, you simply need to take your vehicle to your local dealer.´
2. It Doesn't Want to Start Properly
Most BMW X4s start just fine, but there are a few that seem to have some trouble – just like many other vehicles.
In some cases, nothing happens when the key is turned. In other cases, the engine turns but the car won't start.
It's not unusual for a vehicle to not want to start on occasion, but that doesn't make it any less frustrating. And of course, you want to fix it.
To do so, you must first understand what's going on, and it could be several different things.
If your car does nothing when you turn the key, it could be caused by any of the issues below.
There's trouble with the ignition switch. Sometimes, the wiring does not make proper contact with the ignition switch.
You have battery issues. It could be as simple as your battery being dead or that the battery terminals are corroded.
At worse, it might be issues with the starter. There is the possibility that your starter is dead. One strong indicator of this is if you hear a grinding noise.
If it seems like the engine is turning but the car won't start, it is usually one of the problems listed below.
Your timing belt might be bad. This belt can stretch or break, which will prevent your car from starting. The belt will need to be replaced.
Spark plugs might need to be replaced. Your spark plugs are responsible for igniting your fuel, which creates the combustion that helps your car start. If your spark plugs are bad, they can't do this job.
You have a faulty sensor. Your vehicle has a crank sensor, which tells the engine to fire. If the sensor is faulty, you'll need to replace it or the job won't get done.
How to Address It
If you're having issues with your X4 starting, the first thing you need to do is stop trying to crank it. Doing so could make the issue worse and damage your vehicle.
The next thing you should do is call your mechanic so that they can properly diagnose the issue.
Without proper analysis, you might spend money replacing a part that is still in perfect working order and keep dealing with the same problem.
Check also:
3. The Brakes Have Some Trouble Performing
Some owners as well as BMW dealers began to notice an issue with the brakes on 2019 X4s.
When they put their foot on the brake pedal, they noticed it would go farther than it should.
After some inspection and analysis, it was determined that the issue lay within the rear brake calipers. It seems that they were not coated well, which kept them from doing their job.
Fortunately, the issue only seems to affect the rear brakes, meaning that the front brakes are still working as they should.
Still, no one wants to ride around without their full braking system.
How to Address It
As with most other issues, BMW is on top of it.
They issued a recall that covers the cost of having the braking system fixed at your local dealer.
4. The Windows Won't Open or Close
You might find that your windows stop going up and down at some point. This can obviously be very frustrating, especially when you just want to run the air or heat.
Should this occur in your vehicle, it could be due to a few different things, such as those below.
Window regulator:
If your window works to some degree but gets stuck going up or down, the regulator is likely the cause.
Window regulator motor:
When the motor goes bad or the wiring is faulty, you might find that your window doesn't work at all. Sometimes, it will work from time to time, but it's unreliable at best.
Window switch:
Generally speaking, if one or some of your windows operate properly but one does not, it's likely the window switch itself.
How to Address It
In short, you'll need to replace the damaged part.
A visit to a mechanic is a good idea to ensure that you replace the correct part.
5. There's a Lack of Visibility With the Backup Camera
Though reverse cameras were designed to make backing up more safe, this seems not to be the case with BMWs made from 2018 to now.
The visibility of cameras from these years has been impacted due to an issue with contrast settings and brightness.
In short, these issues make it difficult to see anything clearly in the camera.
How to Address It
If you own a BMW X4 that was made in 2018 or later, there are two things you need to do.
The first is to not rely solely on the camera while you're backing up.
The second is to take your X4 to your local dealer.
BMW has issued a recall in which dealers inspect your camera. If issues are found, they will update the software to ensure your utmost safety.
Pros and Cons of BMW X4
It's easy to turn away from a vehicle when you read complaints about it, but it's important not to discount the X4 until you learn what advantages it provides.
Let's take a look at both the pros and cons of purchasing this vehicle.
Pros
It's hard to list all of the advantages, as owners are always finding new things to love.
We did manage to pull together some of the biggest benefits for you below.
1. Impressive Comfort and Interior Features
The BMW X4 has enough seating for five.
You can enjoy standard sports seats made with SensaTec upholstery for the utmost comfort.
There's a 12.3 inch Digital Instrument Cluster for ease and convenience.
You also enjoy three different zones for climate control, ensuring the driver and all passengers are comfortable.
If that's not enough, it comes equipped with Apple CarPlay and Android Auto, as well as the BMW Intelligent Personal Assistant.
2. Expressive Exterior Design
It's difficult not to take a second – or even a third – look when you see a BMW X4 on the road.
This line is an incredible blend of power and style – both of which make an appearance on the exterior.
The body looks like a muscle car should, but the slim LED headlights and 3D taillights jazz it up.
The double kidney grille and sleek exhaust finishers just add to the appeal.
3. Extensive Safety Features
BMW is dedicated to the safety of its drivers, so it offers several safety features, such as:
Active Park Distance Control
Parking Assistant Plus
Active Blind Spot Detection
Frontal Collision Warning
4. Personalized Performance
When you purchase the BMW X4, you get to enjoy the TwinPower Turbo engines that BMW owners love. To make it better, you get to personalize your experience by choosing between the powerful engine packages.
The BMW X4 xDrive30i is an inline 2.0 liter, 4-cylinder engine that provides up to 248 HP.
The BMW X4 M40i is an even faster option. It's an inline 3.0 liter, 6-cylinder engine that puts out up to 382 HP.
The BMW X4 M is an inline 3.0 liter, 6-cylinder engine, as well. It normally performs at up to 473 HP.
However, it can put out up to 503 HP with the Competition Package.
Whether you're looking for a vehicle for daily use or a true performance vehicle for your activities, the BMW X4 line has a car for you.
5. Quality Care and Support
BMW values its customers and is dedicated to helping you keep your X4 on the road safely.
Your BMW X4 starts with an incredible maintenance package that covers the first three years or 36,000 miles.
It ensures that your BMW is properly cared for every step of the way.
You can extend that package for several additional years.
And as you can see from the complaints above, BMW issues a recall whenever they become aware of an issue in the manufactured parts.
Cons
The most common complaints about the BMW X4 include the following:
Issues with front passenger airbag deployment
Problems with the car starting
Insufficiently coated rear brake calipers
Windows not operating efficiently
Visibility issues with the reverse camera
What Do the Reviews Say?
"Worth more than the X3 in every way…Far superior to competing Mercedes, Audi, Lexus and Infiniti models."
Source: kbb.com
"All of the functionality that one would expect of a compact SUV; all of the driving fun of the ultimate driving machine."
Source: cars.com
What's the Resale Value of the BMW X4?
Resale value is important when you're choosing your next vehicle.
Though prices can vary, the following are some examples of resale prices of the BMW X4 currently available.
| | | |
| --- | --- | --- |
| Year | Mileage | Price |
| 2015 | 70,508 | $25,991 |
| 2016 | 118,588 | $22,899 |
| 2017 | 50,336 | $33,990 |
| 2018 | 55,114 | $37,999 |
| 2019 | 25,120 | $54,590 |
| 2020 | 28,494 | $59,990 |
| 2021 | 21,871 | $53,996 |
Please also read our article about the best and worst years for the BMW X4.
Final Thoughts
If you're looking for a stylish vehicle built for speed, comfort, and performance, the BMW X4 is a great choice to make.
Like many other vehicles, the X4 has had some challenges.
They shouldn't stop you from purchasing it, though, since BMW is diligent about taking care of both potential and existing issues.
And thanks to that, you can feel confident that choosing an X4 is a good move to make.
Resources
Kelly Blue Book / BMW X4 Review
Cars.com / BMW X4 Consumer Reviews
Was this article helpful?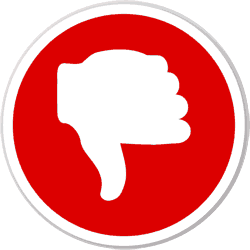 Did you find wrong information or was something missing?
We would love to hear your thoughts! (PS: We read ALL feedback)
ⓘ  The information in this article is based on data from National Highway Traffic Safety Administration (NHTSA) recall reports, consumer complaints submitted to the NHTSA, reliability ratings from J.D. Power, auto review and rating sites such as Edmunds, specialist forums, etc. We analyzed this data to provide insights into the best and worst years for these vehicle models.
---