Mercedes is a pioneer in the automotive sphere and is esteemed for the creativity and workmanship of its premium vehicles. They have a superior cabin and are sleek and dynamic compared to most competitors. 
Like most vehicles, some model years are better than others. In this article, we'll discuss the best and worst model years for the Mercedes-Benz Sprinter. 
The Best And Worst Years For Mercedes-Benz Sprinter Are: 
Based on newer technology, safety, and reliability characteristics, the 2021 Mercedes-Benz Sprinter is typically regarded as the best model year for purchase. According to customer reviews, the 2017 model is a fantastic alternative. However, Sprinter models from 2015 and 2016 should be avoided.
What Mercedes-Benz Sprinter Years Are the Most Reliable? 
The average car is on the road for 10 years, but some models last much longer. And with new technology and safety features constantly being developed, it's essential to know which car models are reliable so you can choose a vehicle that will last you many years.
When you're buying a new car, there are several factors to consider. One of the most important is reliability. Reliability refers to how well vehicles perform their intended function and how often they break down.
Before you buy a car, it's essential to research the reliability of that specific model. Most car shoppers don't do this, leading to frustration and problems down the road.
Luckily, we've done this for you. Below are three of the most reliable model years for the Mercedes-Benze Sprinter. 
2021 Mercedes-Benz Sprinter
The 2021 Mercedes-Benz Sprinter is a capable full-size van with a wide range of configuration options, a powerful engine, and cutting-edge technologies.
In general, the Sprinter's most excellent year is 2021, thanks to technological advancements, safety, and longevity attributes. 
It has all the contemporary conveniences of a Mercedes luxury car, together with the added advantages of a passenger van that can haul almost anything.
The Sprinter has various configurations, including roof heights, cargo, crew, and passenger styles, as well as three strong powertrains, including a diesel four-cylinder or a diesel V-6. 
However, only the V-6 can be coupled with a four-wheel-drive system.
The 2021 Sprinter is as high-tech as it is practical, which should suit professionals, business drivers, and large families alike. 
The Sprinter is equipped with various driver-assist active safety technologies from Mercedes-Benz. Standard features include crosswind help and hill start assist. However, that is only the start. 
You can customize a Sprinter with all the contemporary safety technology we've become accustomed to in passenger cars if you check the appropriate boxes.
The Sprinter fleet gains several additional standard features for 2021. These include:
Adaptive cruise control

Power-adjustable outside side mirrors

Automatic emergency braking

A multifunction steering wheel

Lane keep assist

Blind-spot monitoring

Rear cross-traffic alert

360-degree camera systems, and more.
With an MRSP of $40,500 to $54,000, it's also one of the priciest options.
But, if you want to spend your money on a large passenger van that will last for many years (more than ten with proper maintenance), this should be among the top of your priority list.
2017 Mercedes-Benz Sprinter
Owing to its broad number of choices and wide range of setups, the 2017 Mercedes-Benz Sprinter is among the most versatile and flexible vans available on the American automotive market. 
The Sprinter is offered as a passenger van with seating for up to 12, a crew van with only a single rear bench seat, and a commercial cargo-carrying van.
The 2017 Mercedes-Benz Sprinter is one of the roomiest cargo vans in the industry when the Super High Roof upgrade is selected, giving 586.1 cubic feet of backspace in one enormous package.
Even the smallest Sprinter cargo van provides a remarkable 319.1 cubic feet of space capacity.
Overall, this vehicle's smooth ride and substantial interior set it apart from competitors. 
However, even though the seating position is excellent and offers more than enough comfort for extended periods behind the helm, it's not precisely the latest style. 
Nonetheless, customers can tailor a Sprinter to meet their unique requirements by choosing from a wide range of comfort, convenience, safety, and cargo-room choices.
The 2017 Sprinter model is one of the first to incorporate technological advancements. This includes lane departure warnings, backup cameras, and modern entertainment systems – serving as a pathfinder for the most recent generation.
Regarding safety, the 2017 Sprinter is equipped with a load-adaptive electronic stability system and front, side curtain, and thorax airbags for the passenger and driver. 
The outstanding Crosswind Assist from Mercedes keeps the Sprinter pushing forwards and in control in strong gusts of wind by gradually providing braking commands to single wheels.
Although it's not at the top of this list, it can add additional firepower to its record thanks to its 5,000-pound towing capacity.
You can also discover enhanced standard models with many more contemporary technologies for a small premium, considering the anticipated MSRP and mileage.
Cars.com awards the 2017 Sprinter a reliability rating of 4.5 out of 5, and based on 2500 customer reviews, 88% of owners would recommend this model year. 
What Mercedes-Benz Sprinter Years Should You Avoid? 
There are several things to consider when purchasing a new or used car. 
Of course, you want to ensure you get the best price, but it's also vital to check that you're buying a vehicle that will last. The best way to do this is to check the model's reliability before purchasing.
The first step in determining whether or not a specific model will be reliable is checking its history. If a particular model has been recalled for any reason, it may not be worth your time or money.
In addition, buyers must know which years of specific models are prone to problems. Certain years tend to have more issues than others due to changes in design or manufacturing processes.
Based on reliability and vehicle history, you'll find the model years buyers should avoid for Mercedes-Benz Sprinter below.
2016 Mercedes-Benz Sprinter
Customer satisfaction research indicates that the 2016 Mercedes Benz Sprinter appears to receive the lowest overall rating of any other model year. 
The 2016 Sprinter received more complaints than any other model year, which is evident when you look at some of the most reliable online customer satisfaction survey statistics.
According to complaints submitted by actual 2016 model-year drivers, CarComplaints.com indicates this is the most undesirable year to buy a new and a secondhand Mercedes-Benz Sprinter.
People typically have the following complaints:
Interior accessory problems
Brake issues
Engine problems
Fuel system problems
The 2016 model's interior flaws, which meant numerous attachments were inexplicably broken, were the most often voiced complaints. 
The brakes also received harsh criticism for feeling awkward and performing poorly when stopping the van. The age of the engines prevented them from becoming complex or efficient.
A vehicle that typically travels hundreds of miles in a single trip must have comfortable seats. However, the 2016 Sprinter sports seats that are not very comfortable and do not provide adequate support. 
The 2016 Sprinter model has received far too many complaints, accompanied by a 2 out of 5 consumer satisfaction reports, dubbing it one of the worst Mercedes Benz Sprinter model years ever.
2015 Mercedes-Benz Sprinter
The 2015 Sprinter is in close second place, precisely behind the 2016 Sprinter. It, too, appears to have some similar issues and has received the second-most complaints overall. 
Similar to the 2016 model, the body, paint, and several cabin concerns are among the most significant problems. 
The windows are also a concern because the power window function frequently malfunctions, leading to the windows becoming stuck.
Unfortunately, the 2015 Sprinter has a problem with leaky roofs as well.
Additionally, there have been complaints regarding the GPS being ineffective and even one report of an exploding back windshield. As a new car owner, you would wish to avoid encountering any of these issues while driving your vehicle.
Consumer Reports indicate that the 2015 model has received over 16 recalls by the German manufacturer and has been closely related to the following issues:
Electronic stability control
Steering issues
Back seats
Airbags
The 2015 Sprinter is a model year you must steer clear of because none of these problems are minor and straightforward to solve.
Simply said, it has far too many nagging and significant problems that can sour your ownership experience.
Additionally, check out our article about 5 Mercedez-Benz cars with the most recalls.
What Are Some Typical Problems With The Mercedes-Benz Sprinter Models? 
The Mercedes-Benz Sprinter has established itself as the industry benchmark for dependable utility vans and van-living motorhome builds. 
There are a lot of second-generation versions still in use today, as well as third-generation ones that have been manufactured since 2018.
Sprinters are pricey, but because of their dependability, many businesses that rely on vehicles own them. 
A Sprinter's lifetime when equipped with a diesel engine will likely exceed 300,000 miles, and the durability of a Sprinter will benefit you as long as you keep up with routine maintenance.
However, like all vehicles, these vans experience common problems that are sometimes costly to repair.
It's essential to remember that while the German parts are pricey and the quality of construction is superb, you will frequently need to use a Mercedes dealer for maintenance on newer vans because of the sophisticated internal computer systems.
The Mercedes Sprinter has had a lot of recalls despite having a good record for reliability. This was especially true for the 2015 and 2016 models, which experienced some growing pains.
Although the Sprinter is one of the most dependable vans on the marketplace, the following issues are frequently encountered:
Broken Flex Pipe
Clogged Diesel Particulate Filter
DEF Failure
Faulty Glow Plugs
Oil Leaks
Start Countdown Failure
Final Thoughts
The Sprinter is a one-of-a-kind passenger vehicle that adds elegance and comfort to a market frequently overlooked by its rivals. 
Interestingly, the German company has been producing the Sprinter since the early 2000s, even though its experience lies vastly in sedans. The name Mercedes didn't appear on the Sprinter until 2010 in the U.S. 
Nonetheless, most models of the Sprinter exhibit the same high-caliber engineering, reliability, and craftsmanship.
Mercedes provides several distinct Sprinter models, some designed primarily for transporting and moving cargo and others for carrying people.
Sources
The 10 Best Mercedes-Benz Sprinter Models of All-Time
Was this article helpful?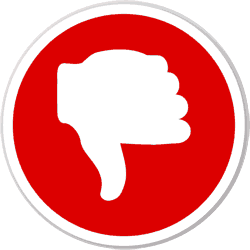 Did you find wrong information or was something missing?
We would love to hear your thoughts! (PS: We read ALL feedback)
ⓘ  The information in this article is based on data from National Highway Traffic Safety Administration (NHTSA) recall reports, consumer complaints submitted to the NHTSA, reliability ratings from J.D. Power, auto review and rating sites such as Edmunds, specialist forums, etc. We analyzed this data to provide insights into the best and worst years for these vehicle models.
---