Before the GLA, GLC, GLE, and GLS models, Mercedes-Benz produced a humble compact crossover called the GLK.
This was before the company reorganized its SUV roster with naming conventions that followed the same sequence as its other cars.
With just six model years sold in the United States, the GLK had a brief lifespan. The somewhat larger GLC-Class succeeded it, giving up the squared-off style for a smoother, more contoured appearance.
The Best and Worst Years For Mercedes-Benz GLK-Class Are:
Following a refresh in 2013, the discontinued Mercedes GLK's best years are definitely its most recent. 2013, 2014, and 2015 models boast better safety and reliability ratings. On the other hand, 2010, 2011, and 2012 models are perceived as outdated and lack the ratings of their successors.
If you're looking for an analysis of the GLS, please read our article on the best and worst years of the Mercedes-Benz GLS.
What Mercedes-Benz GLK-Class Years are the Most Reliable?
When you purchase a car, the safety and reliability of the vehicle are two of the most essential features to consider. 
You want to make sure that you are purchasing a car that will be able to take care of you and your family on long road trips and short commutes alike.
The best way to ensure that your vehicle is safe and reliable is by researching various makes and models – and that's precisely what we've done for you. 
Reliable cars are more likely to hold their value over time, saving you money on depreciation costs and maintenance. Safe vehicles are less likely to result in injuries or fatalities in accidents than unsafe ones. 
Let's take a closer look at some of the most reliable and safe Mercedes-Benz GLK models.
2013 Mercedes-Benz GLK
The Mercedes-Benz GLK has been a favorite small luxury crossover since its launch. It contributes significantly to the Mercedes guarantee – a solid construction, luxurious drive, and a wealth of safety features.
The 2013 Mercedes-Benz GLK debuted with extensive exterior, interior, and engine modifications, adding to its desirability.
The GLK still has a squared-off appearance, but the front end has a much more visual design. When you place a 2012 model next to a 2013 one, the distinctions between the two generations appear much more apparent. 
In terms of performance, the GLK-Class feels composed and sturdy around corners. The SUV is confidently slowed down by its brakes and rapid power steering. 
The suspension on the GLK provides a smooth but solid drive, and when correctly fitted, the 2013 GLK-Class can haul up to 3,500 pounds.
The 2013 GLK-Class is ranked number two by U.S. Car News in the 2013 Luxury Compact SUVs category. 
Based on the review of 21 pieces of information and research from different sources, the Mercedes-Benz GLK-Class now has a rating of 8.2 out of 10 on U.S. Car News.
The GLK also benefited from cutting-edge technologies that were first offered on more expensive Benzes, such as:
Adaptive cruise control
Attention assist
Brake assist
Lane departure warning
Rearview cameras
Additionally, J.D. Power has given the Mercedes GLK-Class a reliability score of four out of five, which is higher than average. 
The GLK-Class was also recognized as a 2013 Top Safety Pick by the Insurance Institute for Highway Safety. In each of the test categories, it achieved the best possible score.
Overall, the 2013 Mercedes-Benz GLK-Class feels slightly more opulent and unique than the 2012 model. However, there needed to be more effort to increase the rear seating or cargo space, which continues to be less than most of its rivals.
2014 Mercedes-Benz GLK
According to U.S. Car News, the 2014 Mercedes-Benz GLK-Class is ranked first due to in the 2014 Luxury Compact SUVs category. 
The Mercedes-Benz GLK-Class received an 8.6 out of 10 rating based on the assessment of 23 components of data and analysis.
Among the top safety ratings in the 2014 compact SUV class also belongs the GLK. The 2014 GLK scored as highest possible in each of the four crash tests conducted by the Insurance Institute for Highway Safety (IIHS).
The 2014 GLK-Class has not received any crash test evaluations from the National Highway Transportation Safety Administration (NHTSA).
Furthermore, the GLK-Class is more reliable than every other luxury compact SUV from the 2014 model year, earning an excellent reliability rating of five out of five by J.D. Power.
The 2014 Mercedes-Benz GLK is among the best depictions of how a luxury vehicle manufacturer successfully downsizes its premium features and inherent craftsmanship quality.
This compact crossover drives and performs as well as most high-end sedans and is stable at high rates of speed.
The 2014 GLK, like the majority of Mercedes-Benzes, also has the impression of being well-constructed to last for a few generations.
Most of the high-tech equipment that comes standard on Mercedes' expensive models is also present in the 2014 GLK. 
However, many of these technologically advanced safety and convenience features are available as optional bundles or stand-alone components to make the vehicle more affordable.
While the 2014 Mercedes-Benz GLK offers quick acceleration that enhances an exhilarating experience, the diesel engine combines strong pulling power with compact-carlike fuel efficiency.
The 2014 Mercedes GLK is a stylish and exceptionally constructed small SUV that would please selective luxury shoppers.
This is despite not being the most spacious or bang for the buck – thanks to its appealing style, high-end materials, and the comfort of various safety features.
2015 Mercedes-Benz GLK
The 2015 Mercedes-Benz GLK stands out in a saturated market of essentially smooth luxury SUVs because of its sculpted exterior and square roof.
The vehicle has excellent sight out from the driver's seat because of its vertical design, which features large windows, slim body columns, and a square roofline. 
However, tiny side mirrors are a central flaw in the GLK's impressive road perspective.
The 2015 GLK's handling is also entirely confident, thanks to a well-tuned suspension and precise steering. The comprehensive all-wheel-drive system option provides identical performance in snowy and slick situations.
Additionally, a seven-speed automatic transmission featuring paddle shifters on the steering wheel is featured on all trim levels of the 2015 GLK versions.
Regarding safety, this 2015 model has been outfitted with a comprehensive list of standard features, including:
Antilock brakes

Stability and traction control

Active front-head restraints

Front side airbags

Front pelvic airbags

Full-length side curtain airbags

A driver's knee airbag

A driver inattention monitor
While the Driver Assistance package includes adaptive cruise control, active blind-spot, and lane departure warning systems, the Lane Tracking option only includes blind-spot and lane-departure warning systems.
The 2015 GLX also scores outstanding dependability and safety ratings along with its lengthy list of driver safety measures.
The vehicle received the highest possible rating in every crash test from the Insurance Institute for Highway Safety. J.D. Power has also given the car an excellent dependability rating of 5 out of 5.
Among small luxury SUVs, the 2015 Mercedes GLK is a fantastic choice.
It has many cutting-edge safety features and scores highly for dependability and crash safety. The interior trim on the GLK is particularly outstanding.
Although its cargo area and seats are small, it's still a lovely SUV.
What Mercedes-Benz GLK-Class Years Should you Avoid?
Car buying can be highly stressful, especially when you're in the market for a new car. The sheer number of models and options available can be overwhelming, and getting lost in the process is easy.
Fortunately, you can do a few things to make car shopping easier. One of them is knowing what cars you should avoid at all costs.
If you're looking for a new set of wheels and see one of these Mercedes-Bez GLK models on the list, consider looking elsewhere.
2010-2012 Mercedes-Benz GLK (First Generation)
The 2010-2012 Mercedes-Benz GLK is the first generation of this model and is difficult to categorize. 
While the three-pointed star in front and the sharp lines are undeniably Mercedes, many critics are turned off by its general stiff appearance.
The Car Connection examined a variety of reviews, but none of them agreed on whether or not this is a clever concept for Mercedes.
According to its description as a compact SUV, the Mercedes-Benz GLK has a modest look, but this doesn't mean its lacking authority.
In fact, the butch SUV style of this compact Mercedes SUV is challenging to overlook, as Car & Driver highlighted.
The vintage cabin of the 2010-2012 Mercedes-Benz GLK-Class draws conflicting responses from reviewers.
Some people appreciate the classic squared-shaped interior, while others consider it outdated.
Despite having carlike performance and balance, the first generation of the Mercedes GLK still has poor fuel economy for an SUV.
According to Car & Driver, the Mercedes-Benz GLK-Class has mediocre fuel efficiency.
Although the first-generation GLK undoubtedly has advantages, it falls short of the majority of rivals in this classification. 
Yes, it is swift, silent, and nimble. It has a beautiful interior, and when traveling at higher speeds, ride comfort is better than when traveling at slow speeds. However, there are drawbacks in terms of construction. 
Premium petrol is necessary, there is little room in the backseat, and several controls are challenging.
When purchasing a car, reliability is of the most significant importance. It provides data on prior model performance, which can be used to predict how the vehicle will perform in the coming year.
The NHTSA has issued several recalls for the first-generation GLK, according to data from Consumer Reports' most recent subscriber survey.
2010 GLK:

 Recalled 5 times

2011 GLK:

 Recalled 4 times

2012 GLK:

 Recalled 4 times
Each model's recall seems to be a generational issue as they have been closely related to airbag problems which is a significant safety concern for any driver. 
That said, the first generation GLK is not all bad and simply finds itself on this avoid list due to a lack of additional safety features that the second generation (2013-2015) offers. 
For instance, the Mercedes-Benz GLK-Class reportedly has an overall rating of 8.9 out of 10 in U.S. Car News, taking the top spot in its segment and model year.
The first-generation GLK models, however, lack sufficient interior space, safety features, and fuel efficiency compared to the 2013, 2014, and 2015 models.
One should anticipate increased maintenance costs since this vehicle is older than earlier models.
What are Some Typical Problems With the Mercedes-Benz GLK-Class Models?
Being the forerunner of the present Mercedes GLC, the Mercedes Benz GLK is marketed as a compact family luxury SUV.  
The GLK, which represents the C-Class of Mercedes SUVs, is modeled on the C-Class itself.
It should not be surprising that the GLK ranked among the best-selling Mercedes vehicles at the time, given that the C-Class is among the most popular Mercedes vehicles to date.
Below is a list of problem areas that most Mercedes GLK owners have experienced over the years:
Airbags
Fuel system
Electrical system 
Suspension
Engine cooling
Overall, the GLK350 is a reasonably reliable vehicle, but like any Mercedes, it requires routine maintenance to prevent issues that are difficult and expensive to resolve.
Final Thoughts
In production from 2008 to 2015, the Mercedes-Benz GLK-Class is a small, luxurious crossover SUV. The GLK-Class was a sleek, boxy introduction to the Mercedes portfolio that was also reasonably priced.
It's crucial to note that the GLK received substantially higher reliability and safety ratings than the first generation introduced in 2010 after a redesign in 2013.
Additionally, the interior was updated and felt more significant and sophisticated. It is simple and convenient to handle in the city due to its modest dimensions, responsive handling, and greater visibility.
Having said that, it's easy to see why the 2013, 1014, and 2015 models are a part of the GLK's best years.
Sources
ConsumerReports: Mercedes-Benz GLK-Class
Was this article helpful?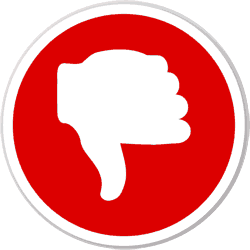 Did you find wrong information or was something missing?
We would love to hear your thoughts! (PS: We read ALL feedback)
ⓘ  The information in this article is based on data from National Highway Traffic Safety Administration (NHTSA) recall reports, consumer complaints submitted to the NHTSA, reliability ratings from J.D. Power, auto review and rating sites such as Edmunds, specialist forums, etc. We analyzed this data to provide insights into the best and worst years for these vehicle models.
---