The Kia Telluride is one of the very best and most popular SUVs in the market today. It debuted in 2019 and it has since soared in sales, popularity and general acceptance among pundits. 
Notable among its accolades is the Motor Trend SUV of the Year Award, which it picked up a year after its debut.  
The Kia Telluride has only had four model years since inception, which are the 2020 to 2023 models. In this article, we will be examining every one of these models and ranking them from best to worst. Let's dive right in, shall we?
The Best And Worst Years For The Kia Telluride Are:
The best Kia Telluride model years are the 2021 and 2022 models, as they have the fewest reported issues on Car Complaints. Meanwhile, the worst Kia Telluride model year would be the 2020 model, with a total of 22 reports on complaints aggregator website, Car Complaints. 
What Kia Telluride Years Are The Most Reliable?
Truth is, the Kia Telluride has consistently remained one of the best models in its class year after year. Based on that foregoing, it may be difficult to pick and choose the most reliable model years, especially since there are only three model years in contention. However, we'll have a go at it, using available numbers and statistics. 
Read how long Kia Tellurides actually last before buying one. 
Below are the most reliable Kia Telluride model years:
1. 2021 Kia Telluride
The 2021 Kia Telluride is only the second model year of the reputable Kia Telluride. It debuted in the year 2020 to stellar ratings and reviews from owners and critics alike. Some of its most laudable attributes include huge cargo hold, roomy cabin, balanced handling, potent V6 engine, and a slew of standard features. 
On Car Complaints, the 2021 Kia Telluride has only received a total of four complaints, which is the least for any model year on the platform. This is indicative of the satisfaction it has afforded owners and critics alike. 
The model also notched an 82/100 reliability score on J.D Power, which is pretty incredible. Not to mention a 5-star safety rating from the NHTSA and a "Top Safety Pick" designation from the Insurance institute for highway safety(IIHS). 
Without a doubt, the 2021 Kia Telluride is an excellent model and has earned the #1 spot on our list of the best Telluride model years. 
2. 2022 Kia Telluride
The 2022 Kia Telluride is the third model year of the Kia Telluride. It succeeded the widely successful 2021 Kia Telluride and towed its predecessor's line of quality, reliability and resultant success. 
It ranked #1 on U.S News' list of the best mid-size SUVs for the 2022 model year. This is all thanks to outstanding features like a spacious cargo, huge cabin, simple infotainment system and myriads of standard features. It also had very reasonable price tags for all trim levels. 
On J.D Power, the 2022 Kia Telluride scored an 85/100 quality and reliability rating, which was one of the best ratings in its class. NHTSA gave the model a five-star overall rating for the 2022 model year and it received the highest "Good" rating in all six crash tests conducted by the IIHS. 
The 2022 Kia Telluride has the second fewest complaints among all Telluride years, with seven in total. These numbers, ratings and accolades explain why we consider the 2022 Kia Telluride as the second best Telluride model so far. 
Check out our list of the best mid-size SUVs for all-round use. 
What Kia Telluride Years Should You Avoid?
Here are some Kia Telluride years to avoid:
3. 2020 Kia Telluride
The 2020 Kia Telluride is the model's debut year. It debuted in 2019 and was met with glowing reviews and ratings across the board. Some of its most acclaimed features include its large cargo hold, elegant cabin, nimble handling and low ownership costs. 
It also received the 2020 World Car of the Year award as well as the Motor Trend SUV of the Year, which was impressive for its debut year. Not to mention a stellar quality and reliability rating of 82/100 on J.D Power. 
Truth is, the 2020 Kia Telluride has no business being on a "years to avoid" list given its all-round excellence. However, it stands alone on this particular list mainly because of its stats on complaints aggregator, Car Complaints. 
The 2020 Kia Telluride has recorded a total of 23 complaints on Car Complaints so far. This is more than the total number of complaints for the 2021 and 2022 models put together, even if the number is multiplied by 2. 
While the figure is not a particularly large one, it is indicative of a mildly serious problem when stacked up against other models.
Of the 23 complaints, a dozen of them are about lights and illumination. Interior accessories, electric parts, engine and transmission all polled two reported problems each. We must mention that NHTSA complaints about lights and illumination were no less than 71. 
According to Car Complaints, the worst problem of the 2020 Kia Telluride is a fault with the bright lights which stop its operation. The average mileage for this problem is 53,950 miles with a "pretty bad" severity rating of 8.9. 
The second worst problem is also a lights issue, and it is about terrible illumination from the headlights. The average mileage for this problem is 12,500 miles, and it has a "really awful" severity rating of 9.5. 
The third worst problem, according to Car Complaints, is a reported loud thump during acceleration. The average mileage for this issue is 24,00 miles, and it has a "pretty bad" severity rating of 7.0. 
We must admit again, as we have before, that the 2020 Kia Telluride is a solid car and it shouldn't be on a "worst model years list". However, its successors have a much stronger case that it does and they also have a lot fewer complaints..
N.B: The 2023 Kia Telluride is the newest model year and has been on sale for some time now. However, we would like to give it some more time and hear from owners and critics across the board before including it on this list. 
What Are Some Typical Problems With The Kia Telluride Models?
Below are some of the most common problems with Kia Telluride models:
Lights And Illumination Problems

Powertrain Issues

LCD screen issues

Windows and windshield problems

Air conditioner problems

Electrical problems

Exterior accessories problems

Engine Problems
Go Back: Best & Worst Years For ALL Kia Models
Was this article helpful?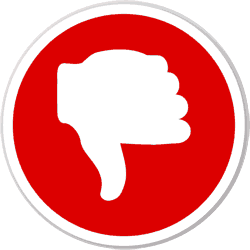 Did you find wrong information or was something missing?
We would love to hear your thoughts! (PS: We read ALL feedback)
ⓘ  The information in this article is based on data from National Highway Traffic Safety Administration (NHTSA) recall reports, consumer complaints submitted to the NHTSA, reliability ratings from J.D. Power, auto review and rating sites such as Edmunds, specialist forums, etc. We analyzed this data to provide insights into the best and worst years for these vehicle models.
---