The Kia Sportage has been in the market since 1995. This SUV is a smaller vehicle than other SUVs, and most people prefer its size as it is fun to cruise. 
The information in this article will show you the best and worst Kia Sportage years. 
The Best and Worst Years for the Kia Sportage Are:
The best years for the Kia Sportage are the 2010, 2015, 2016, 2019, and 2020 models. On the other hand, the worst years for Kia Sportage are the 2012, 2017, 2013, 2011, and 2014 models.
This helps you know what years to buy and what years to steer clear of.
What Kia Sportage Years Are the Most Reliable? 
You may want to know how long Kia Sportages last. If you want to purchase a Kia Sportage, it is crucial to check the most reliable year models, and they are as follows:
1. 2019 Kia Sportage
Most individuals prefer the 2019 Kia Sportage, which is why it is in the first position on the list. Several problems plagued this model's predecessors, but the 2019 Kia Sportage got it right. 
It offers an exceptional driving experience to the delight of the drivers and passengers. 
It also comes with an innovative infotainment system that enables you to connect your devices. For instance, you can connect with Android Auto or Apple CarPlay for entertainment. 
The 2019 Kia Sportage also has some notable safety features, such as automatic emergency braking. 
The compact SUV is available in two different four-cylinder engines, touted as the most dependable engines ever made by Kia. 
It can conveniently provide seats for five passengers, and if you are searching for a vehicle with a superb turbo engine, the 2019 Kia Sportage is the real deal. 
This vehicle is the most reliable Kia Sportage model, and its features confirm that it is the best of the Kia lineup. 
The 2019 Kia Sportage has an excellent reliability rating of 4.5 out of 5 from U.S. News. 
2. 2015 Kia Sportage
One of the reliable models from the Kia brand is the 2015 model. This model is rated highly for safety and reliability as it possesses a robust engine. 
It has a panoramic moon roof, a USB port, and Bluetooth connectivity. 
It also comes with some incredible safety features that ensure the safety of the drivers and passengers. The vehicle's handling is smooth, and the driving experience for everyone is pleasant due to the beautiful interior space. 
With an average price of $16,400 to $20,000, you can own this SUV depending on trims and other factors. However, if you'd rather not own it, you should know that the Kia Sportage is among the Kia models you can lease.
3. 2010 Kia Sportage
The 2010 Kia Sportage offers you a pleasant riding experience and a warranty at an affordable rate. 
The 2010 Kia Sportage is available in two different trims. You also have the chance to choose between the all-wheel-drive and the front-wheel-drive option. 
You can also choose the manual transmission option if you are old school. If you love the automatic transmission, the 2010 Kia Sportage offers you that chance.
It also comes with V6 engines, and this boosted the reputation of the Kia Sportage model. 
For example, CarBuyer rated the 2010 Kia Sportage highly, scoring 4.4 out of 5 on the Reliability and Safety Ratings. 
4. 2016 Kia Sportage
If you are looking for a reliable vehicle with some luxury features like ventilated front seats, the 2016 Kia Sportage fits the role.
Though its steering feel is not as great as the 2015 model, it is still a suitable SUV. 
Most owners who have driven this model confirmed its reliability, and they do not have to incur unnecessary expenses on the model. 
You will love some features of this front-wheel-drive SUV:
Cruise control
182 horsepower
A 2.4-liter four-cylinder engine
Six-speed automatic transmission, and
A 60/40-split folding backseat
5. 2020 Kia Sportage
If you love a vehicle with a sleek interior design, the 2020 Kia Sportage will win your heart. It is available in four trims, and its interior is an upgrade from its predecessor.  
The trims are LX, S, EX, and SX trims. 
Other features of this model are:
New LED headlights.

Front and rear bumper.

An 8.0-inch touchscreen with Apple CarPlay.

Android Auto compatibility. 
It also comes with
A motor Driven Power Steering

Blind-spot collision warning

Lane-keeping assist feature

Rear camera display

High beam assist, and

Front and rear parking assist sensors 
The 2020 Kia Sportage is renowned for quality performance and giving you value for money. 
It has excellent reliability ratings, and there are no issues with the SUV now. 
What Kia Sportage Years Should You Avoid? 
It is essential to know the Kia Sportage years you should avoid. You should also explore some Kia SUV problems.
Having this knowledge will enable you to ignore the problematic model years. Let us check these worst-year models one after the other. 
1. Kia Sportage 2011
This vehicle received almost 220 complaints from owners. 
Based on the information data from the National Highway Traffic Safety Administration, the 2011 Kia Sportage was recalled five times, which is a sign that the model is unreliable. 
Customers are advised to ignore this model as it would give them nightmares. 
However, engine failure is the most prevalent problem with this model year. In some cases, some owners have complained about abrupt engine seizing and engine failure. 
In this model, brake failure is a common occurrence. Most owners have complained about an abrupt locking up of brakes which prevents the automobile from starting. 
Failure of the turbo cooler and master cylinder is part of the common problems of this model.
It is wise to avoid buying the 2011 Kia Sportage because it is prone to those issues listed. 
2. 2012 Kia Sportage
The 2012 Sportage has a reputation for being the worst model year in the Kia lineup.
The number of complaints about this SUV is higher than the other vehicles. Fixing the issues on this model will drain your pocket as they can be pricey.
According to the information from the NHTSA, there are about 280 complaints from owners about engine issues and most people who own this model have complained about extreme noise from the engine.
Some owners complained about engine stalling while in motion and resorted to purchasing a new engine to replace the faulty one. 
The 2012 model is noted for engine damage, an issue that triggers fire in the engine compartment. This model was recalled four times, and this has to do with the vehicle's bearing.
It is not advisable to purchase this model. The complaints are many, and the issues are expensive to fix. 
3. 2013 Kia Sportage
Though the manufacturer improved on this model, the 2013 Kia Sportage needed help to overcome the challenges that plagued its predecessors. 
Engine problem is a common issue among the owners of this model and in some cases, drivers have lodged complaints about a knocking sound in the engine.
The engine is likely to stall and stop suddenly while in motion, and this could cause delay, especially when you have an appointment. 
The 2013 model also has electrical, suspension, drivetrain, and fuel system failure problems. 
Even the air conditioning system in this model tends to malfunction. 
4. 2014 Kia Sportage
This model is not exempted from the nemesis of its predecessors, the engine issues. More owners have complained about this model's issues, so you should not buy the SUV. 
There are reports about engine fires, excessive oil consumption, and engine stalling while in motion. 
5. 2017 Kia Sportage
If there is any vehicle that you must avoid buying, the 2017 Kia Sportage model is the one.
This model received around 288 complaints, and the NHTSA issued three recalls for the 2017 Kia Sportage.
Some owners even complained about
Excessive fuel consumption
Transmission issues
Air conditioning system, and
Brake malfunctioning
Despite having fewer issues than other models, the expenses to maintain the vehicle are not for people with a limited budget size.  
What Are Some Typical Problems With The Kia Sportage Models? 
These are some common problems in most Kia Sportage models:
Engine Failure

Turbocharger Problems

Misfiring of Cylinder

Suspension issues

Cracked headlight and poor paint quality.

Interior issues include air conditioning malfunctions, seatbelt issues, and internal accessories problems.

Braking Issues

Engine Compartment Fire

Excessive Oil Consumption

Excessive Fuel Consumption

Check Engine Light issues.

Fuel tank leakage
Sources
Here Are the Kia Sportage Years to Avoid | CoPilot Search
Kia Sportage Model Year Comparison | Car Complaints
Was this article helpful?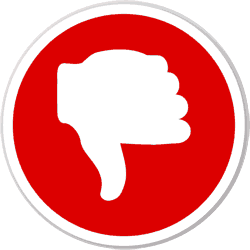 Did you find wrong information or was something missing?
We would love to hear your thoughts! (PS: We read ALL feedback)