Popular hybrid crossover SUV, the Kia Niro has been available since 2017. This vehicle is popular for its fuel economy, usability, and overall value, which have been overwhelmingly excellent.
However, though a splendid car, the Niro has model years that have stood out as particularly great or deficient.
In this discussion, we'll examine the Kia Niro's best and worst years and explain features you should note before buying one.
The Best and Worst Years for the Kia Niro Are:
The Kia Niro years, 2017, 2018, and 2019, have received more complaints from owners and car critics, making them the worst model years. The best years, however, are the years, 2020, 2021, 2022, and 2023.
These years received some upgrades from the previous years, for a better driving experience among owners.
What Kia Niro Years Are the Most Reliable?
According to car critics and owners, the Kia Niro model years have fewer complaints overall. However, some model years offer even more reliability than others. We explored them below.
However, would you like to know the facts on how long Kia Niros last?
2018 Kia Niro
According to the Car Complaints, the 2018 Kia Niro has 38 complaints overall. The NHTSA recorded 21 complaints from owners, and 2 recalls, which is the most on this list.
However, the 2018 model year is far back compared to the other model years we listed below.
The complaints are also fewer compared to previous years and future model years, such as 2020.
Many owners and critics have commended the 2018 Kia Niro for its
Increased fuel economy
Responsive and smooth driving experience
Sturdy construction
Comfortable seats, and
Safety features
There is also the Eco Driving Assistant System and grille shutters that close at highway speeds for better aerodynamics.
Most car critics have awarded the 2018 Kia Niro high-reliability scores in their ratings so far. It has a predicted reliability rating of 4.0 from J.D. Power.
According to Cars.com Consumer Review, the 2018 Niro has a reliability rating of 4.8 out of 5 stars according to 138 reviews, and 94% of drivers recommended it.
Edmunds also awarded it a reliability rating of 4.5 out of 5 stars. So far, all these ratings denote high-reliability scores for the 2018 Kia Niro.
This model year also has a high safety score. The IIHS awarded the 2018 model its Top Safety Pick+ certification, which is the best attainable safety rating. It also received a 5-Star Safety Rating, which shows that it satisfies NHTSA's performance standards for vehicle safety.
The 2018 Kia Niro is a splendid car to pick when checking for used Niro year models. It has one of the best reliability and safety scores of the Niro years.
2021 Kia Niro
The 2021 Kia Niro is popular for its excellent value, pleasant rides and outstanding fuel economy ratings, which owners have to love. It is another reliable Niro year with the least complaints and issues from owners' reports so far.
There is data on the 2021 model year on the Carcomplaints site. The NHTSA, however, reported only 3 complaints and zero recalls so far.
Just like the 2020 model year, the 2021 Kia Niro has a limited reliability rating from car experts as well.
Consumer Reports also forecasted that the 2023 Niro will be more reliable than other new cars, based on the history of the Kia brand and the previous generation of the Niro.
Edmunds Consumer Reviews, however, gave the car an overall rating of 4.1 out of 5 stars.
IIHS gave the 2021 Kia Niro a high safety rating of 9.1 out of 10, while NHTSA gave it 4 stars out of 5 stars. The 2021 Kia Niro, however, is not a top choice owing to its average crash test ratings.
2022 Kia Niro
The 2022 Kia Niro is popular for its
Excellent fuel efficiency
Agile handling
User-friendly tech features, and
Reasonable starting price.
So far, there are little to no complaints from owners concerning this model year.
However, ratings are few from car experts. There is no data from Car Complaints yet.
However, the NHTSA has recorded 18 complaints and zero recalls so far, which is good compared to some model years.
Cars.com Consumer Review only recorded ratings from 3 owners.
Based on this review, the 2022 Niro has a reliability score of 4.7 out of 5 stars an overall rating of 4.6 out of 5 stars, and a 100 percent recommendation.
IIHS gave the 2022 Niro a safety 9.1 out of 10, which denotes good in most categories. NHTSA also awarded a good safety rating of 4.0 out of 5.0 stars.
2023 Kia Niro
For the 2023 model year, the Niro offers a stylish appearance, a spacious interior, and an affordable starting price. Just like the aforementioned model years, we believe the 2023 Niro is another reliable model, as it is the newest model.
Owing to this, aside from some similar features with previous model years we listed above, the 2023 Niro also includes certain upgrades for better performance and better owners experience.
So far, there are limited reviews on the 2023 Niro, as most car experts are yet to record any ratings so far. However, the NHTSA recorded only one complaint and zero recall for now.
NHTSA and IIHS awarded the 2023 Kia Niro a five-star safety rating. It also received a Top Safety Pick+ designation from IIHS, which noted that it scored well in all crashworthiness tests.
What Kia Niro Years Should You Avoid?
The Kia Niro model years all have more positive reviews than complaints. However, some model years have more complaints than other model years. Check them below.
2017 Kia Niro
The 2017 Niro is one of the model years with the most complaints. However, note that these complaints are few compared to certain competitors in this category.
According to Car Complaints, the 2017 Kia Niro has 73 complaints overall, which is the highest of all the model years.
Issues include body/paint that is peeling, issues with the exterior accessories with reports involving door handles that broke off, and a stuck gas tank door.
There are also complaints about the electrical system, engine, fuel system, and drivetrain, among others.
The NHTSA, however, recorded 46 complaints that include issues similar to those we mentioned. There are 4 recalls so far.
They include a Hydraulic Clutch Actuator (HCA) inner oil seal leak, a potential fire risk with the car's electrical system, a potential loss of power steering assistant, and a potential fire risk with a hybrid power train component.
Aside from these complaints, most car experts rated the 2017 Niro a reliability score above average. J.D. Power gave it a score of 4 out of 5 stars.
Cars.com Consumer Review reported 4.8 out of 5 stars for the reliability score, based on 290 reviews.
Though NHTSA did not evaluate the safety score of the 2017 Niro, but IIHS gave it a top score of good in all crash tests. Owing to these, owners may find the 2017 Niro is not so bad.
2019 Kia Niro
The 2019 Niro also reported one of the most complaints among other model years. Car Complaints recorded 67 complaints from owners overall. NHTSA, however, recorded 114 complaints from owners, but no recalls.
Some owners reported their Niro has electrical and engine issues, where the battery mileage efficiency drops or a 'check hybrid engine system' error, which won't allow the car to start.
A few owners complained that the Niro's acceleration is unresponsive in certain situations, especially when attempting to merge onto highways.
There are also reports of
Light problems
Issues with the drive train
Issues with brake
Issues with the fuel system, among others
The ratings of the 2019 Kia Niro, range from average to above average among car critics. U.S. News gave it an overall rating of 7.6 out of 10, and a predicted reliability rating of 3.5 out of 5 stars, which is good, but not as high as some model years.
The safety ratings, however, are more favorable. It earned 4 stars out of 5 for overall safety from NHTSA and received 9.4 out of 10 overall safety ratings, which means a high rating from the IIHS in its crash tests.
The 2019 Kia Niro has the most complaints on our list, with 114 complaints from NHTSA so far.
2020 Kia Niro
The 2020 Niro is one of the most affordable options in its class and the interior is spacious. It has the least complaints so far.
However, being a recent model year, we expect it to report fewer complaints than it has, as with other recent years.
Car Complaints recorded owners lodged only 4  on its site, and 20 overall, combined with NHTSA. The NHTSA, however, reported 13 complaints, though recalls for this model year.
Both sites reported
Drivetrain issues
Electrical problems
Issues with the fuel system
Issues with steering, among others
For its reliability, most car critics are yet to rate the 2020 Kia Niro so far, as there isn't enough information from owners. However, U.S. News gave it an overall rating of 7.6 out of 10, which is above average, but lower compared to other model years.
From Cars.com's consumer review, it got a reliability rating of 4.6, and an overall rating of 4.2 out of 5 stars. However, it has a lower recommendation rate than other model years, at 70% out of 10 reviews.
NHTSA awarded the 2020 Kia Niro a 4-Star Overall Safety Rating, while the Insurance Institute for Highway Safety (IIHS) gave it a high score of 9.5 out of 10, denoting "Superior".
The 2020 Kia Niro is a dependable vehicle to an extent, owing to some critics' reviews. However, we recommend you conduct your own research and read owner reviews to better understand any potential problems or concerns.
For another point of view on the topic, check out this article on the best and worst Kia Niro years. 
What Are Some Typical Problems With the Kia Niro Models?
The Kia Niro can have a wide range of faults, however, we included the common problems in the model years below, according to complaints from owners.
Issues with the transmission, such as jerky shifting, hesitancy, and stalling.
Electrical problems in issues with the infotainment system, backup camera, and many sensors.
Fuel system problems include trouble filling the gas tank and inaccurate fuel gauge readings.
Brake system issues, such as early rotor and brake pad wear.
Problems with the suspension system include noise and vibration when driving, among others.
For more information, check our article on the common issues with the Kia Niro. 
Sources
Was this article helpful?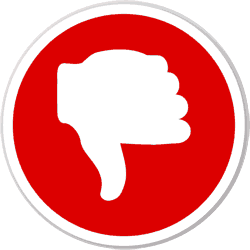 Did you find wrong information or was something missing?
We would love to hear your thoughts! (PS: We read ALL feedback)