With a history spanning over three decades, this midsize sedan has seen its fair share of ups and downs, making some model years significantly better or worse than others.
In this article, we will explore the best and worst years for the Ford Taurus based on consumer reports and industry research.
This in-depth analysis will enable prospective buyers to make the right choice when selecting a Taurus that best suits their needs and preferences.
Check also: Typical problems with Ford Taurus
The Best Years for Ford Taurus
The Ford Taurus has had a long and reliable history, making it a popular choice for first-time car owners and those looking to invest in a dependable vehicle.
This section explores the best model years for the Ford Taurus and explains why they stand out from the rest.
The best years include 2012, 2015, and 2019.
The Best Generation
The remarkable years for the Ford Taurus include models produced between 2012 and 2019, notably 2012, 2015, 2016, 2017, 2018, and 2019.
These recent model years showed significant improvements in design, technology, and reliability compared to earlier models, making them the best choices for buyers seeking a used Taurus.
Some of the reasons why these models are considered the best years for the Ford Taurus include:
Advanced safety features: The Taurus models from this generation were equipped with numerous modern safety features, such as adaptive cruise control, blind-spot monitoring, and rear cross-traffic alert, ensuring a safer driving experience.
Improved interior quality and comfort: The cabins of these Taurus models were designed for enhanced comfort and aesthetics, featuring high-quality materials and improved seat cushioning. This made for a more enjoyable ride for both the driver and the passengers.
Efficient engines and performance: These Ford Taurus models boasted fuel-efficient engines, reducing both emissions and fuel consumption. Additionally, they offered a smoother, more engaging ride courtesy of their refined suspension systems and responsive steering.
Attractive exterior design: The exterior design of these models was modern and appealing, with stylish lines and proportions that conveyed a sense of sophistication and confidence on the road.
Here's a simple table highlighting the standout features of each best year model:
| Year | Key Feature |
| --- | --- |
| 2012 | Upgraded interior and improved fuel efficiency |
| 2015 | Standard rearview camera and updated SYNC system |
| 2016 | Improved engine performance and updated infotainment interface |
| 2017 | Increased standard features and robust safety options |
| 2018 | Refined ride comfort and advanced driver assistance technologies |
| 2019 | Revised trim levels and enhanced connectivity features |
In summary, the most recent model years of the Ford Taurus have proven to be reliable, comfortable, and stylish choices for drivers seeking a dependable used vehicle.
The Worst Years for Ford Taurus
The Worst Generation
The Ford Taurus has experienced some years with notable issues, specifically during the period of 2000 to 2005.
The 2003 model, in particular, receives substantial criticism and is often advised to be avoided.
Some of the notable problems in these years include transmission failures and various other mechanical issues. Here is a list of Ford Taurus years within the worst generation:
2000 Ford Taurus
2001 Ford Taurus
2002 Ford Taurus
2003 Ford Taurus
2004 Ford Taurus
2005 Ford Taurus
Transmission problems were especially prevalent in the 2003 Ford Taurus, often requiring expensive transmission rebuilds.
Along with transmission issues, the 2003 Taurus experienced other significant problems, earning it the "Avoid Like The Plague" badge from Car Complaints. These issues came from various areas, affecting the overall reliability of the vehicle.
In summary, the 2003 Ford Taurus stands out as the worst model year in this generation.
However, the entire 2000-2005 range has demonstrated less-than-stellar reliability due to various issues, including transmission problems.
What Years Have The Most Recalls?
While some years are considered better than others for the Ford Taurus, recalls can impact car owners regardless of the model's production year.
The 2003 year for the Ford Taurus had numerous transmission issues and other common problems, leading to a significant number of recalls. Consequently, that year is known as one of the worst years for the Ford Taurus based on consumer complaints and NHTSA complaints.
In addition to the 2003 model, 2002, 2004, and 2005 Ford Taurus vehicles experienced their own challenges.
Despite the model's overall reliability, these years have been recognized for a higher incidence of recalls compared to other production years.
Common Ford Taurus Problems To Look For
The Ford Taurus has been known for its reliability, but despite its solid ratings, certain model years have experienced some common issues. It's essential to be aware of these issues and know how to identify them before purchasing a used Ford Taurus.
One of the most common problems with older Ford Taurus models, specifically between 2002-2005, has been transmission issues. Many owners have reported expensive transmission rebuilds, with the worst offender being the 2003 model year. In addition to transmission problems, suspension issues and engine problems have also been reported for these years.
The following table provides an overview of the most common problems across various Ford Taurus model years:
| Model Year | Common Problem |
| --- | --- |
| 2002 | Transmission issues |
| 2003 | Transmission issues, suspension issues, engine problems |
| 2005 | Transmission issues |
It's worth noting that the 2000 Ford Taurus, despite being one of the oldest models on this list, is considered the most reliable.
Though it did have a few issues with the transmission and electrical systems, the overall incidence of problems was lower than some of the other years mentioned above. Keep this information in mind when considering a used Ford Taurus and ensure proper inspection of each vehicle before purchasing.
Go Back: See best and worst years for all ford models.
Was this article helpful?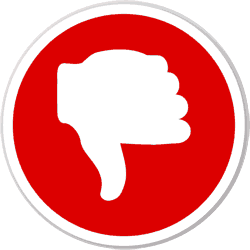 Did you find wrong information or was something missing?
We would love to hear your thoughts! (PS: We read ALL feedback)
ⓘ  The information in this article is based on data from National Highway Traffic Safety Administration (NHTSA) recall reports, consumer complaints submitted to the NHTSA, reliability ratings from J.D. Power, auto review and rating sites such as Edmunds, specialist forums, etc. We analyzed this data to provide insights into the best and worst years for these vehicle models.
---