German cars are highly rated for best performance and durability. But does this apply to every car of German descents? Of course, no.
In spite of their reputation, not all German cars can deliver high-quality performance and can be relied on. So, in this article, we highlight 5 best German car brands for best performance, reliability, and durability.
Before we get started, you might want to check why German cars are so fast.
1. Audi
Audi is a top German automaker that has been in existence since July 1909. That was about 114 years ago. Incredible, right?
With her headquarters in Ingolstadt, Germany, Audi has moved ahead to boast 13 production facilities across 10 countries. This gives them a better chance to serve a global market while keeping up with the production of impressive, reliable, and dependable vehicles.
To ascertain Audi's reliability and durability, let's look at some of their best cars.
Audi A7
Aside from some few engine issues with the 2012, 2013, and the 2019 model, the Audi A7 offers a blend of high-quality performance with a rich cabin experience.
The Audi A7 was introduced in 2010, and it is available till the present. With two generations in its lineup, this luxury executive car sports loads of high-tech features and rides impressively.
As noted by Edmunds, it takes the 2023 A7 just 4.7 seconds to drive from 0 to 60 mph. The zippy acceleration does not stop the car from offering a remarkable fuel economy. With 21 city/30 highway, its gas mileage is one of the leaders in its class.
In spite of being a luxury large car with ample space and premium seat materials, this car comes at a relatively affordable price.
Moreover, critics and reviewers have rated many of its models impressively. In fact, U.S News ranks the 2023 Audi A7 #2 out of 8 luxury large cars.
Besides, it's one of the best Audi cars, especially when we consider consumer reviews. Make sure you read about the best and worst Audi A7 years.
Audi R8
The Audi R8 is another exciting, remarkable, and reliable vehicle made by this German brand. It is a 2-seater sports car that works with the unique Audi's trademark quattro all-wheel drive system.
Introduced in 2006, with model years from 2007 till present, the Audi R8 is available as a coupe and convertible. With its V10 engine, its snappy acceleration is one of the leading standard in its range of cars.
While it takes just 3 seconds for the car to make 60 mph, according to Edmunds tests, its handling and braking also delivers excellently.
In terms of overall performance, the Audi R8 scores an excellent 9.0/10, giving it the number 2 spot out of 14 luxury sports cars US News ranked in 2023. Its major downside is its lofty price tag, aside from featuring less advanced safety features.
2. BMW
The Bayerische Motoren Werke, commonly known as BMW, is another notable German automaker. This car brand is also known for producing high-performing and reliable vehicles.
BMW is a highly reputable player in the automobile industry. This is because, aside from producing vehicles, this automaker emerged as a manufacturer of aircraft engine in 1916.
While this group has a series of vehicles under its lineup, it also owns other known brands like Mini and Rolls-Royce.
The following are some of BMW's reliable and high-performing vehicles:
BMW 2-Series
The BMW 2 Series is a relatively new set of vehicles that the brand introduced in 2014. It comprises a series of subcompact executive cars that feature 2 doors instead of the regular four.
Although later models offer up to 7 seats, depending on the trim, this car is unique for its 2-door design.
The 2023 BMW 2 Series offers an all-round commendable experience, especially on the engine performance and driving dynamics. Aside from the cramped second row and the small trunk in the coupe models, the 2 Series' ritzy interior offers a first-class cabin experience.
Estimated to deliver 22 mpg city/ 33 mpg highway, the fuel economy of the 2023 BMW 2-series is also remarkable. Well, it's all we expect from a subcompact car.
Above all, this car has attracted impressive ratings from critics and reviewer. To mention a few, US News rates the 2023 BMW 2 Series 8.4/10 while ranking it #6 out of 19 luxury small cars. J.D. Power also scores it 85/100 on overall quality and reliability.
BMW M2
The BMW M2 offers a more powerful upgrade to the 2 Series. While it works with only a rear-wheel drive system, it drives lighter, delivering a more explosive acceleration.
As noted by the automaker, the 2023 BMW M2 takes 4.1 seconds to move from 0 to 60 mph when you use the manual transmission. Using the automatic variant is said to only take 3.9 seconds to reach the same acceleration level.
It is remarkable to note that this car has received no serious complaint on Car Complaints as of the time of writing this article. Mind you, a few owners have reported the poor visibility of the instrument cluster, which could be adjusted manually.
Make sure you check if BMWs are good for road trips.
3. Mercedes-Benz
The name Mercedes, Benz, or Mercedes-Benz all refer to another highly reputable German automaker who's been in the industry since 1926. It is one of the top largest sellers of premium vehicles in the world, selling over 2.3 million passenger cars globally in 2018.
This automaker also has a series of reliable and high-performing vehicles under its lineup. We highlight one of them below.
Mercedes-Benz GLC-Class
Aside from the GLC 300 that is known for a few braking problems, the Mercedes-Benz GLC-Class is a reliable and highly reputable series of cars. It comes with well-refined cabin materials while featuring strong turbocharged engine options.
Being a compact SUV, the 2022 Mercedes-Benz GLC-Class sits at US News #2 position out of 18 luxury compact SUVs. J.D. Power also scores it 81% on ride quality and reliability.
4. Porsche
Founded in 1931 in Stuttgart, Germany, Porsche is one of the popular German automakers notable for producing leading sports cars. Although it is owned by Volkswagen AG, the design of the popular and durable Volkswagen Beetle is attributed to the Porsche group.
There was, and has always been, a lot of engineering collaboration between the two companies. This collaboration led to the production of the VW-Porsche 914 and 914-6 that was introduced in 1969.
In particular, the 914-6 was reported to work with a Porsche engine while the 914 run on a Volkswagen engine.
Moreover, Porsche also has some engineering collaboration with Audi, which is another sub-group under the Volkswagen AG.
Unarguable is the fact that both Volkswagen and Audi are top players themselves in the automobile industry. So, their collaboration with the Porsche group may be why Porsche has loads of remarkable, reliable, and durable vehicles in their lineups.
Let's look at some of the best ones.
Porsche 911
The Porsche 911 is one of the big brothers in the auto industry. Having been introduced since 1964, this 2-door sports car keeps bolstering the prestige of the German automakers in terms of high-performance, versatility, and highly reliable vehicle.
In over 58 years of its existence, Porsche 911 has remained a top choice amongst its rival. In fact, US News rate the latest 2023 911 #3 out of 15 luxury Sports Cars.
With its 8-speed dual clutch automatic transmission, Edmunds relates that this car moves from 0 to 60 mph within just 3.2 seconds. That's a blazing feat especially for zippy riders.
Speed and braking are expected to be complementary to have a dependable vehicle. In this regard as well, the Porsche 911 performs excellently according to a review on Edmunds. With the car's optional carbon-ceramic brakes, stopping it from 60 mph occurs in just about 97 feet.
In spite of its incredible performance, Porsche 911 has an impressive reliability score of 85/100 on JD Power. Besides, it's one of Porsche's vehicles with little to no customer complaint over the years.
It is remarkable to note that 911 has just 18 complaints on Car Complaints, as of the time of writing this review, in spite of having being around for over 58 years.
A notable downside to the car is the high price for its base model. You might want to check if Porsche cars are reliable.
Porsche Cayman
The Porsche Cayman is another impressive and highly reliable car from Porsche. Unlike 911, it comes with cheaper price ranges, but offers lesser features and performance.
Regardless, Cayman has still managed to stand atop of its rivals in terms of reliability, durability, and overall performance. Out of 14 similar luxury sports cars ranked by US News, the 2023 Porsche Cayman also takes the #3 position.
Like the 911, this car is particularly admired for its precise handling and impressive engine performance. For a car of its high performance, the engine could still deliver 15-21 city / 19-27 highway, as specified by US News.
This is quite remarkable for a car that delivers up to 493 horsepower. More remarkable is its quality and reliability score of 86/100 on JD Power.
Besides, Cayman is one of Porsche's rides with the fewest customer complaints over the years. On car complaints, it has received only 5 reports as of the time of writing this review.
5. Volkswagen
Volkswagen, meaning people's car, is another big German automaker. In terms of global sales, the Volkswagen Group emerged as the largest automotive manufacturer in 2016 and 2017.
This massive automaker has been in existence since 1937, and it particularly gained its reputation from the production of the Volkswagen Beetle produced from 1938 to 2003.
This brand has gone ahead to produce notable vehicles, like the Volkswagen Polo, Tiguan, and Passat. While these vehicles are the best-selling Volkswagen models in 2022, the Volkswagen Polo has proven to be reliable aside from being relatively affordable.
Was this article helpful?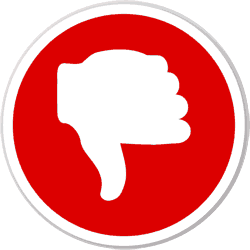 Did you find wrong information or was something missing?
We would love to hear your thoughts! (PS: We read ALL feedback)