When it comes to purchasing a Ford Expedition, knowing the best and worst model years is essential for making an informed decision.
In this article, the top-performing years and those to avoid will be discussed.
By understanding the differences between these model years, readers can confidently choose a Ford Expedition that meets their needs and expectations, without worrying about potential issues commonly found in certain years.
Check also: How long do Ford Expeditions last?
#1 Best Ford Expedition Year: 2020
Among the various years of Ford Expedition production, the 2020 model stands out as the best year for this versatile SUV. This year's model offers numerous improvements and advancements in technology, comfort, and performance when compared to previous years.
The 2020 Ford Expedition boasts a powerful 3.5-liter EcoBoost V6 engine, delivering an impressive 400 horsepower and 480 lb-ft of torque. Its fuel efficiency is also noteworthy, with EPA ratings of 17 mpg city and 23 mpg highway for the 2WD version and 16 mpg city and 22 mpg highway for the 4WD model. These figures are commendable for a full-size SUV in its class.
In terms of design, the 2020 Expedition has a spacious and comfortable interior, accommodating up to eight passengers with ease. The model's cargo space is generous, offering 20.9 cubic feet behind the third-row seats, 63.6 cubic feet behind the second row, and up to 104.6 cubic feet with both rows folded down. Additionally, the 2020 Expedition includes a host of standard and optional tech features, such as Ford's SYNC 3 infotainment system, Apple CarPlay and Android Auto compatibility, a Wi-Fi hotspot, and an array of driver-assist technologies like adaptive cruise control and lane-keep assist.
Furthermore, the 2020 Ford Expedition offers great towing capabilities, with a maximum towing capacity of 9,300 pounds when properly equipped.
This makes it a reliable option for families or outdoor enthusiasts in need of a vehicle that can handle their towing demands.
#2 Best Ford Expedition Year: 2017
The 2017 Ford Expedition stands out as one of the best years for this iconic SUV. This model year presents an excellent combination of performance, reliability, and features, making it a top choice for potential Ford Expedition buyers.
One of the most significant highlights of the 2017 model is its powerful 3.5-liter twin-turbo V6 engine. This engine provides impressive performance while maintaining good fuel efficiency for a vehicle of its size.
Additionally, this model boasts a solid towing capacity, making it an excellent choice for those who need to haul equipment or recreational toys.
Another notable aspect of the 2017 Ford Expedition is its reliability.
This model year has been reported to have zero recalls, which is an impressive feat for an SUV in its class. In comparison to some previous model years that have experienced various issues, the 2017 model stands as a dependable option.
In terms of features, the 2017 Ford Expedition offers a comfortable and spacious interior with three rows of seating, accommodating up to eight passengers. The infotainment system is user-friendly and provides modern conveniences like Bluetooth and a rearview camera.
Furthermore, buyers can opt for extra luxury features like leather upholstery, heated and ventilated seats, and a rear entertainment system, enhancing the overall driving experience.
To sum up, the 2017 Ford Expedition stands as one of the best model years for this SUV due to its:
powerful engine,
reliability,
and feature offerings.
This model year is definitely worth consideration for those in the market for a well-rounded, efficient, and spacious SUV.
#3 Best Ford Expedition Year: 2014
The 2014 Ford Expedition also stands out as one of the best model years for this legendary SUV. This year saw significant improvements in terms of reliability, performance, and overall owner satisfaction.
With a powerful 5.4-liter V8 engine and an impressive towing capacity, the 2014 model strikes a balance between power and efficiency.
One key factor contributing to the success of the 2014 Expedition is its above-average predicted reliability rating. This rating inspires confidence in potential buyers and ensures that the vehicle remains a popular choice among those seeking a robust and dependable SUV.
Apart from its reliability, the 2014 Expedition also boasts a spacious and comfortable cabin. Equipped with various safety and infotainment features, the vehicle prioritizes passenger convenience and entertainment.
Notable features include rear parking sensors, a rearview camera, and an optional navigation system—all designed to enhance the driving experience.
In addition, the 2014 Ford Expedition showcases improved handling compared to its predecessors. With a refined suspension system, the vehicle handles bumps and rough terrains with ease, providing a smooth and comfortable ride.
Other Notable Years for Ford Expedition
Aside from the very best years, there are a few other notable years for the Ford Expedition that deserve attention.
Here is a brief overview of some of these years:
1999 Ford Expedition: This year brought a refresh for the vehicle, increasing the 4.6L V8 engine's output to 240 hp and 291 lb.-ft. of torque, and the 5.4L V8 engine's output rose to 260 hp and 350 lb.-ft. of torque. These enhancements made the 1999 Expedition stronger compared to its predecessor.
2019 Ford Expedition: This year was one of the best for the vehicle, as it received excellent car reviews and much fewer complaints than previous models. An overall improvement in design and technology made this year a favorite among car enthusiasts and critics.
While these years don't necessarily represent the absolute best or worst, they do offer a glimpse into the Ford Expedition's journey over time.
Each year brings its own set of unique features, improvements, and challenges, leading to a diverse range of options for consumers to consider.
#1 Worst Ford Expedition Year: 2006
In the Ford Expedition's history, the 2006 model year stands out as the most problematic, with numerous owner complaints and recalls. Despite this, it is important to acknowledge Ford's longstanding reputation in the automotive industry and understand that a single model year does not define the entire brand.
The 2006 Ford Expedition faced several issues, with the majority of complaints revolving around engine problems, including engine failure and stalling.
Another common problem reported by owners was the paint peeling off the vehicle. These issues led to multiple recalls for the model year.
It is worth mentioning that even with the problems surrounding the 2006 Expedition, many owners were still satisfied with their purchase, valuing the vehicle's size, comfort, and towing capabilities. In addition, Ford has taken the necessary steps to address the concerns raised by owners and improve subsequent model years.
When looking at the Ford Expedition lineup as a whole, it is crucial to consider its evolution and improvements over the years.
As with any vehicle, certain model years may experience more issues than others, but it does not mean they should be entirely dismissed.
#2 Worst Ford Expedition Year: 1999
The 1999 Ford Expedition experienced a few notable issues that affected its overall performance and reliability.
One of the primary concerns with the 1999 Ford Expedition was the suspension system. A significant number of owners reported issues with the air suspension, which could result in a rough ride or even the vehicle sagging at one corner or side.
Although Ford addressed this issue through recalls and owner advisories, it was still a concern that required attention and repair for many owners.
Another issue that some owners faced was the engine.
Reports of engine failure, while not widespread, were significant enough to be noted. These instances were mainly attributed to spark plug ejection or problems with the intake manifold gasket. It is essential to emphasize, though, that regular maintenance and awareness of any signs of engine trouble can mitigate such risks.
Additionally, there were a few complaints about the paint quality, which led to problems like chipping or peeling. While this issue did not impact the Expedition's overall function, it did affect its aesthetics and resale value for some owners. Keep in mind that proper maintenance and care, such as using appropriate car washing materials and techniques, can help preserve a vehicle's paint finish.
It is important to remember that these issues were not universal, and many owners of the 1999 Ford Expedition encountered no significant problems or found their vehicles to be reliable.
While understanding the potential issues of a particular model year is essential, it is equally important to approach such concerns with context and balance.
Other Bad Years for Ford Expedition
Aside from the worst years of 2006 and 1999, there are additional years that some Ford Expedition owners experienced issues with.
Although these years were not as problematic as the aforementioned ones, it is important to be aware of them when deciding on a used Ford Expedition.
The following list includes some other years that had their fair share of concerns:
2000: The 2000 model year had various reports of transmission problems, including failure of the transmission control module and transmission slippage, which could lead to costly repairs.
2001: In 2001, certain Expeditions experienced engine problems related to the ignition coil and spark plugs, making them more prone to misfires and decreased performance.
2002: The 2002 Ford Expedition faced issues with the air suspension system prone to failure, similar to the 1999 model year.
2004: This year had reports of body and paint issues such as premature rusting, peeling paint, and cracked paneling, impacting the vehicle's overall appearance.
2005: The 2005 model encountered issues with the rear differential, including whining noises and vibrations, which could result in replacement of the rear differential components.
It's crucial to note that although these issues were prevalent, not all vehicles from these years were affected, and many owners experienced reliable and satisfactory performance from their Ford Expeditions.
Furthermore, Ford has made significant improvements to their Expedition models over the years, with recent models posing fewer issues and complaints.
What Years Had the Most Recalls?
The following years stand out as having the most significant frequency of recalls:
The 2003 Ford Expedition faced several recall issues, including those related to the vehicle's structure, electrical system, and suspension. Some recalls involved potential safety concerns, such as airbags and seatbelt pre-tensioners not functioning correctly in the event of a crash.
Similarly, the 2006 Ford Expedition had various recalls associated with the engine, fuel system, and electrical components. Issues with the paint coming off the car were a common complaint among owners. This year's model was known for its 5.4L V8 engine, which experienced numerous breakdowns and costly repairs.
The 1999 Ford Expedition suffered from various recalls, including those affecting the vehicle's braking system, electrical components, and fuel system. These defects led to potential safety hazards and performance problems for owners.
It's vital for potential buyers to consider these recall years and investigate if any unresolved issues persist, as they could impact the reliability, safety, and overall ownership experience of the vehicle.
Go Back: See best and worst years for all ford models.
Was this article helpful?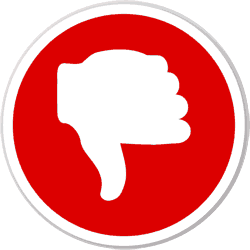 Did you find wrong information or was something missing?
We would love to hear your thoughts! (PS: We read ALL feedback)
ⓘ  The information in this article is based on data from National Highway Traffic Safety Administration (NHTSA) recall reports, consumer complaints submitted to the NHTSA, reliability ratings from J.D. Power, auto review and rating sites such as Edmunds, specialist forums, etc. We analyzed this data to provide insights into the best and worst years for these vehicle models.
---