The Hyundai Veloster has been a popular choice among car enthusiasts for its unique design and affordability. Over the years, there have been different models with varying levels of quality and performance.
In this article, we will explore the best and worst years for the Hyundai Veloster, helping potential buyers make an informed decision. So, let's dive right in and discuss the highs and lows of this eye-catching vehicle.
The Best Year for Hyundai Veloster
With a full redesign, the 2019 Veloster offered improved quality and performance. The new generation introduced a sleeker, more modern exterior design paired with upgraded technology and safety features. It also marked the debut of the high-performance Veloster N, providing drivers with an exciting option for sporty driving dynamics.
Enthusiasts particularly appreciated the enhanced driving experience and modern technological features.
One of the notable changes in the 2019 model is the updated powertrain, which features a 2.0L naturally-aspirated engine and a turbocharged 1.6L engine.
These options delivered a more responsive and engaging ride. Handling improvements include an upgraded suspension system and better overall balance, making it a blast to drive on twisty roads.
Another aspect that sets the 2019 Veloster apart is its cutting-edge infotainment system. Complete with Apple CarPlay and Android Auto compatibility, this feature provides seamless smartphone integration and easy access to numerous apps and functions. Additionally, advanced safety features such as lane keep assist and forward collision-avoidance assist contribute to a secure driving environment.
Finally, the 2019 Veloster boasts a distinctive design that includes unique three-door configuration, aggressive front grille, and sleek rear styling.
These eye-catching elements, combined with a variety of available color options, make it simple for drivers to showcase their personality through their vehicle choice.
In sum, the 2019 model stands out as the best year for the Hyundai Veloster due to its striking redesign, upgraded performance, and impressive technology features.
The 2nd Best Year
In 2020, the Hyundai Veloster saw significant improvements, making it one of the best years for this unique hatchback. That year, Hyundai offered the Veloster with various trim levels, including the attractive Turbo R-Spec version. Pricing for the 2020 Veloster 2.0 Premium ranged between $21,577 and $22,590, while the Turbo R-Spec version was moderately higher.
One of the standout features of the 2020 model was its peppy performance. The Turbo R-Spec trim featured a 1.6-liter turbocharged inline-4 engine that delivered an impressive balance of power and fuel efficiency. This engine provided drivers with the spirited driving experience they craved while still maintaining a reasonable fuel economy.
Another highlight of the 2020 Veloster was its stylish and practical design. The model retained its signature three-door layout, offering practicality for passengers and cargo while maintaining a sporty appearance. Inside, the cabin provided ample space for occupants, with high-quality materials and features that made it a comfortable place to spend time in.
In terms of technology, the 2020 Hyundai Veloster equipped itself with a host of advanced features, such as an intuitive infotainment system and various driver-assistance technologies. Safety systems like forward collision-avoidance assist and lane-keeping assist came as standard, providing drivers with an extra layer of security on the road.
In summary, the 2020 Hyundai Veloster was a well-rounded and engaging hatchback, offering a compelling blend of performance, style, and technology. With a variety of trims and configurations to cater to different tastes and budget, it undoubtedly made a strong case as one of the best years for the Hyundai Veloster model.
Other Good Years
The Hyundai Veloster has had several other notable years since its introduction in 2011. While the best and worst years may vary depending on preferences, there are a few standouts that have gained positive feedback from drivers and auto publications.
Here's a list of additional good years for the Veloster and what makes each year exceptional:
2015: Hyundai made significant updates to the Veloster in 2015, addressing previous concerns with ride quality and interior comfort. This model year saw the addition of heated and ventilated seats, a larger touchscreen display, and an upgraded suspension system for a more comfortable ride.
2016: The 2016 Veloster brought the introduction of the Rally Edition, a limited-production, performance-focused model. This version featured lightweight sports suspension, performance tires, and unique exterior styling, offering a more engaging and dynamic driving experience for enthusiasts.
These additional good years for the Hyundai Veloster demonstrate the model's steady evolution and commitment to delivering a balanced and enjoyable driving experience. Shoppers with a variety of preferences and priorities will find something to appreciate among these standout years.
The Worst Years for Hyundai Veloster
The 2013 Hyundai Veloster seems to stand out as a problematic year for the model. Owners faced various issues, which ultimately led to dissatisfaction with their purchase, but it's important to note that this is only one year out of an otherwise well-received lineup.
One concern with the 2013 Veloster was the engine's performance. There were reports of sudden stalling and a lack of power during acceleration. While not a widespread issue for every owner, it certainly caused frustration for those who experienced it.
Additionally, the transmission in the 2013 model sometimes presented problems. Some owners noted difficulty shifting gears, or the transmission getting stuck in gear. This could make driving uncomfortable and occasionally unsafe.
Interior quality also took a hit in the 2013 Veloster, with some owners noticing rattling noises and other fit-and-finish issues. This detracted from the overall driving experience for these particular owners.
Despite these issues, it's essential to consider that they may not represent every experience with the 2013 Hyundai Veloster. Every car model has its ups and downs, and most models improve over time as manufacturers learn from past mistakes.
According to Car Complaints, the 2013 model had a serious issue with connecting rod failure. This problem received a high severity rating of 10 out of 10 due to the expensive repair costs and the complex repair solution. Despite being the worst-rated problem across all model years, it's essential to remember that not all 2013 Velosters would have this issue.
2012 Veloster
This year's model had some issues with rod bearings.
However, not all 2012 Velosters had this problem, as another user shared their high mileage success story.
Other years are generally seen as better model years for the Hyundai Veloster. As with any car, individual experiences may vary, and it's essential to research, test drive, and compare before purchasing.
Common Problems to Look for in a Hyundai Veloster
We have a separate article with a rundown of the most common problems with Hyundai Veloster.
The 2012 Hyundai Veloster sometimes experiences engine issues, such as pinging or knocking noises, usually around 23,000 miles. These problems could lead to the engine shaking, a loss of power, or even smoke coming from the exhaust. Keep in mind that Hyundai tended to ignore these issues, so it's essential to check for them if you're considering a 2012 model.
On the other hand, the 2017 Hyundai Veloster generally has a lower risk of major problems, making it a more reliable choice. However, like with any vehicle, it's always best to stay vigilant for any possible issues during test drives and inspections.
In terms of reliability, the Hyundai Veloster has an overall rating of 4.0 out of 5.0, ranking it 19th out of 36 for compact cars according to RepairPal.
With an average annual repair cost of $500, the Veloster has lower than average ownership costs.
When shopping for a used Veloster, pay close attention to the following:
Engine performance: Listen for any strange noises or signs of poor performance during test drives.
Transmission: Ensure the gears shift smoothly and that there are no unusual sounds or sluggishness.
Brakes: Confirm that the brakes are responsive and that the car stops smoothly.
Electronics: Check all electronic features, including lights, power windows, and infotainment systems, to ensure they function properly.
By staying informed and keeping an eye out for potential issues, you should be able to find a Hyundai Veloster that suits your needs and provides a reliable driving experience.
Go Back: Overview over best and worst years for all Hyundai car models.
Was this article helpful?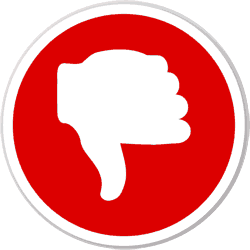 Did you find wrong information or was something missing?
We would love to hear your thoughts! (PS: We read ALL feedback)
ⓘ  The information in this article is based on data from National Highway Traffic Safety Administration (NHTSA) recall reports, consumer complaints submitted to the NHTSA, reliability ratings from J.D. Power, auto review and rating sites such as Edmunds, specialist forums, etc. We analyzed this data to provide insights into the best and worst years for these vehicle models.
---