In over 28 years of its existence, the Audi A8 has received minimal complaints on almost all of its models. The only component that has the most issues is its engine.
So, in this article, we discuss the problems with the engine of the Audi A8 as well as all other known issues with the car. To aid you in your buying decision, we also dwell on its resale value.
Let's jump right into it!
Check also our list of the worst and best years for the Audi A8 models.
1. Unexpected Stalling Due to Defects With the Turbocharger
The turbocharger is a significant component in an internal combustion engine. It helps to compress gas intake by passing enough air into the engine to give it more power.
Car turbos derive their power from the flow of exhaust gases, and they require an adequate flow of oil to function effectively.
However, the twin turbochargers in Audi's 4.0L V8 engine can get starved of oil and fail. When this happens, the vehicle can stall unexpectedly.
Besides, a defective turbocharger can even lead to noisy acceleration, and in the extreme, it can prevent the engine from starting.
Several owners have complained about this issue in their Audi A8.
I was driving and my turbo blew, causing my car to shut down and not able to restart.

…

Car stalls unexpectedly when driving on city streets or highway. Cause due to turbo issues.
Source: Car Complaints
Fixing a turbocharger of a car can be quite expensive.
According to caradvise.com, it could cost between $282 and $2441 to replace a car turbo, depending on the vehicle's make and model.
2. Leaking Transmission Coolant
Just like the engine, the transmission of a vehicle also gets hot when you drive. This is why the transmission system also works with a coolant that helps it maintain a cool temperature.
To ensure the best performance, the transmission cooler lies inside the radiator. This is because the coolant is not expected to mix with the transmission fluid to avoid contaminating it.
However, when you have a weak or weary radiator tank, it can become ruptured and start to leak.
When this happens, the transmission might start to malfunction.
Aside from the faulty turbocharger, this is another common reason why the Audi A8 stalls unexpectedly.
While some owners have complained about their Audi A8 consuming a large amount of coolant, quite a few others have reported their vehicle stalling due to a fault in the transmission system.
3. Rattling Noise From the Dash
This is another common problem with the Audi A8. Although it is not a serious issue, as it can't affect the performance of the vehicle in any way, it could create a distraction for the driver and make the cabin so noisy.
A rattling noise from the dash often happens when two components of the dashboard vibrate against each other. This could be a result of the faulty coupling of the parts or a case of wear and tear on the dashboard.
Whichever way it seems, some owners of the Audi A8 have complained about this issue. In most cases, re-tightening of some loose components around the dash would help to stop the noise.
If not, you may have to return the vehicle to your dealer for a proper reinstallation of the dashboard. The Audi A8 is also among the popular cars with digital speedometers.
General Pros and Cons of the Audi A8
In spite of the impressive reviews the Audi A8 has, it has a few downsides as well as a series of raving features. Check its pros and cons below.
Pros
It offers loads of alluring interior technology.
The cabin comes with comfort-inducing seats.
Its interior is attractive and well-crafted.
Audi A8 has a roomy cabin.
Cons
Audi A8 has a relatively small cargo space.
It may not offer a comfortable ride around town.
Its infotainment system control is a little challenging.
Its acceleration is somewhat poky.
It comes with an expensive price tag.
Speaking of the Audi A8's seats, it is among the cars with ottoman seats.
What Do the Reviews Say?
The Audi A8 comes with an alluring interior design, and it offers a quiet ride but Audi could have done better with its acceleration.
The A8 gets most of its athletic aptitude from optional summer performance tires instead of a more well-rounded approach. The A8 is by no means slow, but that doesn't mean it couldn't do with a little more in the power department.

Source: Edmunds.com

The A8's ride is very comfortable, and handling is responsive but not agile. The cabin is quiet and impeccably furnished.

Source: consumerreports.com
Another aspect of the car that has received a series of thumbs down from critics is Audi's new infotainment system, which the A8 features.
Everything is controlled through a touchscreen which is more distracting to use on the move that the physical control dial in the BMW 7 series. The Audi system does at least offer intuitive menus and quick responses.

Source: whatcar.com

Audi's new infotainment system looks complex at first, but overtime we found it both logical and intuitive to use. We like how the touchscreen vibrates to confirm each selection for any radio or climate task.

Source: consumerreports.com
Aside from its unique infotainment display, Audi A8 boasts impressive technology that speaks for its high price tag.
A big, important barge of a thing relatively few will buy, and a technical achievement few have the resources or engineering might to match or surpass. It's the new Audi A8 – the cleverest Audi of all.

Source: topgear.com
While this car has proven to be a reliable ride over the years, the 2015 model does not have the same pass mark as the others.
There have been a handful of recalls for the 2015 model year specifically, and they have left owners feeling more than a little concerned.

Source: Motorbiscuit.com
What's the Resale Value of the Audi A8?
Many critics do not see the Audi A8 holding its value as much as some of its counterparts. AutoPadre forecasts the vehicle to depreciate by 64% after 5 years and that's quite huge.
On a slightly more encouraging note, CarEdge claims that the vehicle will depreciate by 52% after 5 years and will have a five-year resale value of $46,286. You might want to check the depreciation of Audi cars here.
Well, a vehicle's resale value also depends on how well it's used and how much mileage it's covered.
That said, here are the resale values of different Audi A8 models, derived from Edmunds:
| | | |
| --- | --- | --- |
| Model | Mileage | Price |
| 2021 Audi A8 | 18,565 | $71,999 |
| 2019 Audi A8 | 20,086 | $49,999 |
| 2017Audi A8 | 31,980 | $43,990 |
| 2016 Audi A8 | 123,081 | $21,995 |
| 2014 Audi A8 | 73,790 | $24,590 |
| 2013 Audi A8 | 67,510 | $26,000 |
| 2012 Audi A8 | 76,409 | $22,990 |
What's the Best Audi A8 Model?
The 2010 Audi A8 is the best model year so far. This is because, unlike the other Audi models, it has received no complaints on the engine and other sensitive components as of the time of writing this article.
Besides, the car has some impressive ratings from critics and reviewers. In fact, it receives a near-perfect score of 4.9/5 on Edmunds and 4.6/10 on Kelley Blue Book.
Aside from the 2010 Audi A8 model year, you can also rely on the 2018, 2007, 2009, and 2017 model years.
Final Thoughts
The Audi A8 does well not to disappoint and although labeled a slow car by many critics, it still offers a very conducive ride.
Mind you, the issues highlighted above are not common to all the Audi A8 models. While some models have problems very pronounced in them, quite a few others have remained flawless.
It is also possible to use a model known for a particular issue and have an incredible experience with it.
Check problems for all Audi models.
Sources
Avoid this Audi A8 at all Cost | Motor Biscuit
Was this article helpful?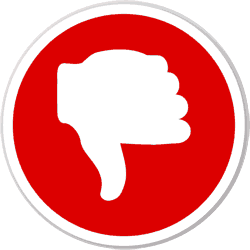 Did you find wrong information or was something missing?
We would love to hear your thoughts! (PS: We read ALL feedback)
ⓘ  The information in this article is based on data from National Highway Traffic Safety Administration (NHTSA) recall reports, consumer complaints submitted to the NHTSA, reliability ratings from J.D. Power, auto review and rating sites such as Edmunds, specialist forums, etc. We analyzed this data to provide insights into the best and worst years for these vehicle models.
---