If you are looking got quality tires at an affordable price, then Arroyo Tires will offer you many excellent options. This up-and-coming tire company may have a limited line-up.
However, they do offer some attractive tire models for passengers, performance, and off-road vehicles.
Here's a look at everything you need to know about the current line-up of Arroyo Tires.
How Good Are Arroyo Tires?
Arroyo Tires offers higher performance tires at affordable prices. They last between 45,000 and 50,000 miles, which is average. Overall, Arroyo Tires is the ideal choice for someone who wants something a little better than value tires without paying for a premium brand.
Currently, the company offers eight tire models for passenger, performance, and off-road vehicles.
What Many Miles Do Arroyo Tires Last?
Most Arroyo Tire models will come with either a 45,000-mile or a 50,000-mile treadwear warranty. That gives the average lifespan of an Arroyo tire anywhere between four and five years. However, some mitigating circumstances could affect the actual lifespan of the tires.
As an example, you may have the lifespan of the tire may be reduced if you happen to drive in rough weather or rough road conditions.
While the company's off-road tires are designed to handle challenging road conditions, the company's passengers and performance tires are specially intended for normal road conditions.
Also, you will want to consider the type of driving that you are going to do with your vehicle.
If you happen to drive aggressively, then the performance models will likely give you four to five years of life.
However, if you drive aggressively with Arroyo passenger tires, then you may experience excessive tread wear.
Finally, you will have to consider how the tires are maintained. To get the maximum lifespan from a tire, you will want to get regular service including tire rotation, tire balancing, and wheel alignment care.
When tire companies set their tread wear warranty, they do so by factoring in regular maintenance.
How Noisy Are Arroyo Tires?
Arroyo tires are designed to allow only minimal noise levels from their tires. Of course, this will also depend on the type of tires that you have on your vehicle. As an example, Arroyo's line-up of passenger tires will provide the lowest amount of noise due to their simple design. However, if you are driving with Arroyo off-road tires, then you will have to expect some more road noise because of the tire's larger size and deeper treads.
Overall, Arroyo tire's noise levels compare favorably to other tire brands. According to tire reviews sites such as Tire Hungry and Simple Tire, Arroyo tires have a minimal and low noise rating.
Are Arroyo Tires Reliable?
Arroyo tires have a reputation for being one of the most reliable tires in their price range. This is because the tires are well designed and they are built to a high standard. Whether you choose a passenger, performance, or off-road model, you should expect Arroyo tires to give you lasting performance.
However, it should also be noted that Arroyo tires will perform best if you use them the right way.
For instance, if you are going to engage in off-road driving, then you will want to make sure that you are using off-road tires and not passenger tires.
Overall, the company takes great pride in its product and there are no reports of major defects or recalls from any of its tires.
Are Arroyo Tires Better Than Other Tires In The Same Price Range?
Overall, Arroyo Tires are considered one of the best tires in their price range. That is because the company only focuses on a smaller product line. This allows the company to focus on quality over quantity.
Currently, Arroyo Tires competes with:
Firestone,
Falken,
Carlisle,
General Tires,
BFGoodrich.
Westlake,
AKS,
and GeoStar.
On many review sites, Arroyo Tires tends to be rated at or near the top of brands in their price range.
Where Are Arroyo Tires Made?
Arroyo Tires is an American-based tire company that has its headquarters located in Castaic, CA. However, the tires are manufactured in two factories – one in Turkey and the other in Thailand.
Typically, a tire company will manufacture their tires in areas where it is most affordable to pay for labor, transport the raw materials to the factory and transport the finished product to the tire shops and service centers.
In many cases, the location of where the tires are manufactured does not play a major role in the quality of the final product.
The biggest determination of the quality of a tire comes from the design and the engineering of the product. Today, manufacturing practices are pretty much equal around the world.
Are Arroyo Tires Considered High Quality?
Arroyo Tires are considered high quality for their price. While Arroyo tires will not be able to compete with premium brands, you will find that they are high quality compared to other tires in their price range.
If you are looking for a high-quality tire that will give you lasting performance, then any model from the Arroyo line-up should meet your expectations.
Top Arroyo Tire Models
Passenger tires
Eco Pro A/S
When you want a tire that helps deliver when it comes to stability fuel efficiency and road reduction, then the Eco Pro A/S is going to be the right tire for you. This model comes with an ultra-long 55,000-mile treadwear guarantee. You will be able to find sizes that can fit many compact and subcompact models along with larger SUVs.
Eco Pro H/T
If you do lots of highway driving on your passenger vehicle, then you will want to consider the Eco Pro H/T or highway terrain tire. This tire is designed with four large grooves that can help whisk away rainwater and provide long-lasting stability at steady highway speeds.
Performance tires
Grand Sport A/S
If you are looking for a long-lasting all-season tire, then the Grand Sport A/S is going to be a popular choice. This model comes with a long-lasting 55,000 treadwear warranty and it is available in a wide range of sizes. You can use the Grand Sport A/S on sedans, coupes, SUVs, CUVs, and minivans.
Overall, the Grand Sport A/S is a good performance tire that won't create too much of a strain on your wallet.
Grand Sport 2
For those who want enhanced performance from their tires, the Grand Sport 2 is going to be the top choice. This tire comes with a 50,000-mile treadwear guarantee, and it is designed for many sports coupes, performance sedans, and sports cars.
Ultra Sport A/S
This is the highest performance tire offered by Arroyo. This All-season performance tire comes with a 45,000-mile treadwear guarantee and it is designed to deliver the highest level of stability when it comes to straight-line acceleration.
Off-road tires
Tamarock A/T
When it comes to an affordable all-terrain tire that delivers for trucks and SUVs, the Tamarock A/T tire is going to be the choice for you.
This tire is built with a higher level of durability to allow for exceptional stability over challenging terrain.
Whether you are driving over rocks, gravel, mud, dirt, or snow, the Tamarock A/T should be able to handle the job.
Tamarock M/T
When you want to have the highest level of grip on your tires, then the Tamarock M/T is going to be your off-road tire of choice. The tire is designed with special extra deep treads that allow for better control on slick, uneven terrain.
The result is that you can experience confident off-road driving in just about any weather or trail condition.
Understanding Arroyo Tires
The bottom line on Arroyo Tires is that they deliver a high-quality product at an affordable price.
Whether you are in the market for a passenger, performance, or off-road tire, you should be able to find an Arroyo Tire that will meet your needs.
Sources
Was this article helpful?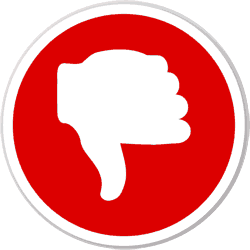 Did you find wrong information or was something missing?
We would love to hear your thoughts! (PS: We read ALL feedback)