Modern technology has been quite a marvel for the motoring industry because of leaps in engineering and design. One such leap is the development of air suspension instead of the classic spring suspension systems in older cars.
Air suspension makes for softer and more comfortable ride quality in a car. Bumps and uneven roads are a thing of the past.
Advancements like these used to be installed only in really expensive cars, but can now be available in even the most affordable of models.
In this article, we'll be listing out some affordable cars with air suspension together with prices in mind.
1. Volkswagen Arteon- $35, 799
Although it isn't the cheapest car on this list, the VW Arteon is still one of VW's most comfortable sedans. Air suspension is great for large sedans like this because they are prone to providing a smoother ride.
Standard spring-based suspension systems were a marvel back in the day, but are now replaced by air suspension systems. These use a combination of sensors and microprocessors to determine the height of the car.
If it detects that it is driving on an uneven dirt road, the air suspension system will automatically adjust itself. The driver can also manually adjust the suspension as needed.
Adaptive air suspension systems like the one in the VW Arteon also affect the handling of the car. A firmer or softer suspension setting will be felt on the steering wheel when making turns.
Because it's such a big sedan, the Arteon is prone to some loose body control in tight corners. This can be solved by switching the suspension system setting to sport mode for a firmer grip on the road.
Owners also praised the Arteon's steering control because of its precision. The steering only needs two turns for a full-wheel turn, which comes in handy in places such as a multi-story parking lot.
VW made the Arteon with comfort and efficiency in mind as judged by the quality interior design and ride stability. This is a great choice for a family car with plenty of safety and driver-assist features to boot.
Meanwhile, you should also read about sport cars with an air suspension system, if you love fast cars.
2. Citroen C4 – $21,940
Even though this French-made hatchback isn't winning any awards, it sure packs a punch in terms of features. The Citroen C4 range has been around for some time and makes its way onto this list with its advanced comfort suspension system.
The C4 still sells relatively well in Europe, even though there are now better options in the market. It still has its place as one of the most comfortable and aerodynamic hatchbacks around.
This latest model has now been redesigned by Citroen to add a few things to make the hatchback more appealing. They raised the body a bit, and the interior gets a new design too.
A raised body makes the car a bit easier to get in and out of and also offers better visibility. The interior design elements were made minimalistic in order to accommodate the rise in touchscreen display infotainment systems.
There is now an electric version of the C4 called the e-C4, which is largely the same overall as the gas-engine variant. The electric version is a close competitor to the new VW ID.3.
Owners of the Citroen C4 praise it for its quiet cabin and soft suspension system. The steering is accurate and smooth and the interior is quiet on long trips.
There were a few complaints about cabin space, although tall adults will fit in quite well in both the front and rear seats. However, the trunk space is quite smaller than you'd get in competitor models such as the VW ID.3.
For its price, the French-made C4 would be great as a family city car or as a first-time buy. You might also want to read about common problems with French cars before buying a car from Citroen.
3. Nissan Qashqai – $24,555
The third-generation Qashqai is one of the best-selling models for Nissan and this comes as no surprise. It is now dubbed a family SUV of choice and has a lot of features and votes going for it.
Even though this model was redesigned in some areas, the build and exterior are still distinguishable as a Qashqai.
This version is much bigger and sharper with plenty of electronics and driver assist features to play around with.
For an SUV this size, the Qashqai's suspension system is a bit firmer than one would expect. However, the car is smooth on rough roads and the body of the car is stable on uneven roads and at high speeds.
A firm suspension can sometimes cause the interior components of the car to shudder and feel wobble. This is not the case in this model as the interior components such as the steering wheel and dashboard and stable.
A solid suspension like this offers better handling and a premium feel to the car. One other plus for the Qashqai is how quiet the cabin is on rough roads where you'd expect some road noise to creep in.
Driver-assist features are welcomed by Nissan fans in this third-generation Qashqai. These include active cruise control together with lane-keep assist features.
This driver-assist from Nissan is called the ProPilot set of features and is now available in most modern Nissan models. The system is relatively easy and intuitive to use even if you're not so tech-savvy.
From the bright and crisp infotainment touchscreen, you can control most controls and features of the car. You can also choose between the different air suspension modes there are in the Qashqai.
If you live in an area with bad road and want to get a Qashqai, you should know whether SUVs have better suspension and ride smoother.
4. Skoda Fabia – $15,305
For the longest time, the Skoda Fabia was seen as a small city car that was mostly for first-time car buyers. This was because of its small size and affordability and the hatch also had plenty of problems associated with it.
The company then went to work to make Skoda Fabia a competitor to be reckoned with. The redesign now sees the Skoda Fabia go up against some of the best in the hatchback segment.
Even though its price tag went up a bit, it makes up for this by offering standard features at the base price. Performance has also been upgraded with an efficient powertrain.
The world has gladly welcomed hot hatchbacks in recent years and this means Fabia has plenty of competitors.
It gets its piece of the segment by offering more interior space and a set of good driver-assist features.
Skoda fitted the Fabia with an advanced adaptive damping suspension system for better road performance. There are different modes you can choose from depending on the road surface you're driving on.
The different driving modes adjust the suspension system and control components such as cruise control and steering weight. The different sensors in the suspension control the front suspension.
Eco mode, for example, settles things down and the ride is smoother even on rough road surfaces. Sport mode makes the system a bit stiffer for better handling when taking sharp turns even on slippery roads.
Other than the advanced suspension system, the Fabia has a lot going for it in terms of performance and design. It gives a firm but comfortable ride and the cabin is spacious and full of tech features to boot.
It makes for a great competitor in the city car segment due to its efficiency and all-around performance and safety scores.
Make sure to also check the SUVs with the best suspension systems.
5. Volkswagen Polo – $25,250
This list would not be complete without the addition of the German VW Polo with its set of affordable features and improved performance. The Polo has been known to use adaptive air suspension systems.
Adaptive air suspension systems were mostly thought to be installed only in luxury car models. This is not the case anymore as you can now find them in smaller hatchbacks such as the affordable VW Polo.
This model also makes use of driver-assist features such as cruise control, active self-park, and lane-keep assist among others. Some of the base models only get a passive suspension system depending on your location.
Premium trim levels of the Polo get an optional sport-select suspension with an adjustable damping system. This then allows you to choose from different modes that adjust the suspension according to road conditions.
Sport mode feels sharper and firm around corners and other modes relax the suspension for more comfort. Bumps and uneven roads are not felt on the steering wheel as much with the comfort mode selected.
This hatchback is one of VW's best-selling models all due to its low price tag and a full suite of driver-assist and safety features.
Having won a number of awards all around the world, the VW Polo just proves that a car doesn't have to be expensive to offer value.
Even though it is now facing a sleuth of good competitors in the hatchback segment, the VW Polo still holds its own.
The interior is not as big as the car suggests from the outside but the cabin has plenty of space. Tall adults will be limited in terms of legroom in the rear passenger seats.
There is plenty of interior storage space for small items and storage bins for large drinks. The material in the interior feels superior and the seats comfortably hug your body.
The VW is a great choice for a family city car or as a first-time buy. Long-distance trips are also pleasant due to various media features and the efficient climate control system.
Don't forget to also read our article about affordable cars with boxer engines.
Was this article helpful?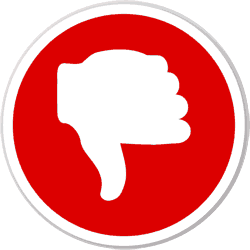 Did you find wrong information or was something missing?
We would love to hear your thoughts! (PS: We read ALL feedback)