Driving, especially on the highway, can be noisy. This noise can be generated from many sources.
One primary source is the engine. However, the fact that highways and roads can be lousy doesn't mean your car has to be. That is why we have listed some vehicles that are really quiet when you drive.
1. Audi A6
The A6, like its brother, the Audi 8 makes the list as one of the vehicles with a low NVH level. Although it doesn't meet up with the brilliance of the A8, it does come close.
It comes with two smooth and powerful power trains, the first is equipped with a turbocharged 2.0-liter four-cylinder that delivers 261 hp and the second comes standard with a turbocharged 3.0-liter V-6 that provides 335 hp.
These engine options haul this mid-size sedan conveniently without any hassle, and the only noise that seems to penetrate this sedan is road noise.
The suspension of the vehicle works efficiently to improve the ride quality. Meanwhile, there are some problems with the Audi A6 you should know.
2. Mercedes-Benz S550e
This model is a plug-in hybrid version of the Mercedes Benz. The S550e is considered one of the quietest sedans because of its engine.
Not only does it have an impressive fuel economy, but it comes standard with a refined V6 engine plus an 85-kilowatt-hour electric motor to make 436 hp and 479 lb-ft of torque.
This combination relieves the engine of so much work because the quiet electric motors back up the engine. The suspension of this vehicle also absorbs road imperfections pretty well.
This leaves the entire drive smooth and refined. However, when driving aggressively, the V8 engine option may be quieter but on a normal day, this hybrid model delivers a serene ride.
It is also considered one of the quietest cars when you rate it on its NVH levels.
3. Hyundai Elantra
Ordinarily, you would find it normal that compact cars make a lot of road noise, but unexpectedly, the Elantra absorbs road noise perfectly, making it one car with a quiet interior.
It gets better in the latest generations, as they are equipped with many elements to squeeze out any form of noise. The higher trims come with better sound-deadening qualities.
This feature is called the B-Quiet Ultimate. It can be applied to different parts of your car, like your dashboard, door, and floor.
It works by absorbing any noise that could be generated by the engine, gears, or even suspension.
Speaking of suspension, the Elantra is equipped with one of the best suspensions. It improves road control and stability as there's less body roll and bump steer.
It is reported that the suspension of the Hyundai Elantra rides almost like a German sedan. This model also comes with high-strength steel, more thick and sound-deadening glass.
With the Elantra, you definitely can enjoy a refined ride, especially now that the latest versions are blessed with high-end interior controls and a wonderful array of standard features. 
4. Lexus GS
All things being equal, Lexus vehicles are naturally quiet because they are equipped with thicker glass panels and insulating materials that cut out any road noise.
They also use tight panel gaps. Panel gaps are those narrow spaces between two big planes of metals on the body of the vehicle. They are placed between doors, the car hood, and the fender.
Bigger panel gaps can in a way let external noise seep into the cabin, but Lexus vehicles apparently dodged that problem.
Now the Lexus GS is not excluded from this great company design. This vehicle is equipped with a sporty engine and rear-wheel drive. It is considered one of the quietest rides because, even with its sporty engine, it is still quiet on the highway.
The noise never penetrates into the cabin even when it makes some exhaust noise. Its suspension also works great, and it delivers a smooth and comfortable drive on all trims.
Added to its comfort, the seats are cushioned adequately, and even on long drives, you won't get exhausted.
5. Kia Optima
The Kia Optima is an attractive mid-size sedan that is very spacious and offers great value for your money. Its base engine, although not as powerful and smooth as its turbocharged engine options, still provides a decent and quiet ride quality.
However, road noise is noticeable when you press the gas pedal. For car enthusiasts, the Kia Optima has a hybrid model that delivers a quiet ride, even on the highway.
For its ride quality, its suspension absorbs small, high-frequency bumps pretty well for an overall smooth ride.
Lastly, to keep road and wind noise out of vehicles, the Optima uses acoustic laminated glass and sound insulation.
You can definitely boast of its peace and quiet while driving and even compare it with other luxury sedans in its category.
You can read up more on fixes for too much car wind noise here.
1. Audi A8
The Audi A8 is currently one of the quietest cars when you rate it on its low NVH.
NVH simply stands for noise, vibration, and harshness. It is the ability of the car to absorb these elements from outside.
However, there are several sources of noise that need to be muffled in order to have a quiet cabin. The first is the engine of the car, the noise can be deadened by using a softer engine mount.
Thankfully, the Audi comes with a very smooth turbocharged engine that delivers a refined performance of 335 horsepower.
However, when you step on the gas, the engine of this vehicle gives a sporty roar, but this noise is almost inaudible because it uses dual-pane acoustic glass and plenty of sound deadening.
This practically means that with the Audi 8, you can enjoy a serene drive when the windows are up.
Electric Vehicles That Provide a Quiet Ride As Well
EVs usually don't make road noise at low speeds and this has prompted the question "Why are Electric cars so quiet?".
Well, it's mainly because they don't have internal combustion engines that generate noise and vibrations.
When compared to an internal combustion engine, it was shown that electric vehicles are 4 to 5 dB less noisy when driving at the same low speed.
It is almost impossible to hear an EV make a road noise at about 20 mph.
However, these noise reductions for EVs only work at low speeds. On the highway, they make as much noise as a vehicle with an ICE (Internal Combustion Engine). One common source of noise for electric vehicles is their tires.
EV tires are thicker, more durable, and more aggressive because they need to meet with traction force and acceleration produced by their electric motors.
The only way to reduce tire noise is by using less aggressive tires. However, out of many options, we have listed below some electric cars that are decently quiet 
7. Tesla Model S
This Tesla model is a fully electric car produced by Tesla motors. Its electric motors are extremely refined and powerful. They provide a very smooth ride when driven around town or in traffic.
However, as said earlier, the Model S isn't as quiet as you expect when you race with it. There's also the fact that Teslas make unique noises.
Wind noise becomes equally prevalent because the Model S is undoubtedly fast and this pressure tries to escape the vehicle as it speeds up.
However, to cover up for this slight inconvenience, the Tesla interior seats are neatly cushioned and would provide comfort even on long drives.
8. Hyundai Ioniq 5
The Hyundai Ioniq 5 is also a fully electric vehicle that delivers 256 miles on a single charge. For an EV, at high speed, it efficiently manages road and tire noises.
Other consumer reports backed up this claim by stating that the Ioniq 5 provides a quiet ride, as all noises are well controlled, including the ambient noise levels.
However, owners stated that they seemed to hear a slight humming from the battery and a faint high-frequency sound from the electric motors located at the back when they drove at high speed.
9. BMW IX Drive
This fully electric vehicle is a remarkable ride, especially with added optimal features. This model is powered by electric motors on each axle.
The combination of these electric motors produces 516 horsepower. The IX drive provided a more impressive quiet when it was tested with the B-silent Summer tires.
It was also shown that the IX recorded an average of 66dBa when the car was at a steady 70 mph.
This result elevated the IX to one of the quietest cars and it even overtakes the quietest Tesla, which was the Tesla Model S. 
Other than this BMW, there are SUVs with the quietest cabins.
Final Thoughts
It's noteworthy that although EVs are quieter, it usually appears as though they have more road noise. This is because their silent motors allow external noise to be amplified in the car.
While gasoline-powered cars also generate road noise, their engines usually block out the effects. That may or may not be a good thing, depending on your preferences.
Thankfully, electric cars now feature soundtracks that compensate for the absence of engine noise.
Sources
10 Of The Quietest Cars | Autobytel 
Was this article helpful?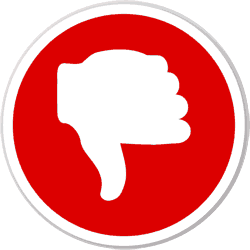 Did you find wrong information or was something missing?
We would love to hear your thoughts! (PS: We read ALL feedback)