Good aerodynamic design influences a car's acceleration and improves fuel efficiency. Cars with these features can easily move with great stability when at high speed because the engine uses less energy to propel it through the air.
Thankfully, getting certain cars with active aero is still possible without breaking the bank. Join us as we explore these cars.
Before we dive in, in case you own a Tesla, you can check our article on answers to 8 common questions on Tesla and its aero wheels. 
1. Toyota Supra
The 2023 Toyota Supra is a sports coupe with plenty of power, though with limited space. It proves fun to drive and is fast with either of the two optional engines available.
The aerodynamic features of the Supra are prominent, starting from its body panels, which contribute to the attractive and striking sports car look.
It possesses a tall hood and short deck, with lots of design. There are also enough character lines, curves, and ducts.
The front fascia of the Supra is quite expressive and features a pronounced central grille portion for sizable air intakes. This car's body features a double-bubble roof design, engineered for both the track and the street to lower the aerodynamic drag.
There is also an aerodynamic undertray, which experts have reported is the most effective aerodynamic component on most racing cars to lower its drag coefficient.
The Supra as well features an arched rear integrated spoiler to assist in aerodynamic lift reduction at the rear of the vehicle.
In comparison, the Toyota Supra is quite affordable at a base MSRP of $43,540. This is one of the least expensive sports cars on our list, despite its active aerodynamic features.
While at it, check out our article on 8 popular cars with butterfly doors.
2. Alfa Romeo Giulia
This luxurious sports car comes standard with many features and an attractive interior. It offers an engaging manual transmission and an energetic acceleration.
The 2023 Romeo Giulia possesses a body made of carbon fiber, which has a lighter weight and a reduced wheelbase.
Smooth lines and muscular shapes define its low, aerodynamic profile to give it a sleek and classic appearance.
It comes standard with sport front fascia and a basic carbon fiber driveshaft and features two large air intakes, while the scudetto grille dominates the front fascia.
There is also the V Scudetto grille and the optional sport five-hole wheels for good air intake. Owners can also opt for the sports optional rear diffuser and an active aero front splitter. 
Note that with the optional rear diffuser, the car can drive with enhanced traction and boosted stability at highway speeds.
The diffuser also improves the performance of this sporty and speedy car, qualifying it for a contemporary racing automobile.
The standard fiber driveshaft, however, features an effort to boost performance. Owing to the driveshaft, the car can maintain balance and improve response while being as light as possible.
There is also a 50/50 weight distribution feature for balanced power distribution and excellent road handling. This allows for straightforward maneuvering through tight curves.
The 2023 Alfa Romeo Giulia is also quite affordable for a car, despite its active aerodynamics. It comes at a base MSRP of $43,950.
3. Porsche 911 GT3 RS
The 911 GT3 RS, as a sports car, boasts powerful engines and includes designs for maximum performance.
Owing to its angled center radiator, integrating the active aerodynamic elements on the sides is achievable with the 2022 911 GT3 RS.
The aerodynamic components in the rear include the rear wing, a fixed main wing, and a higher, hydraulically adjustable rear wing.
The front, however, includes a front splitter that separates the air flowing over and underneath, replacing the front spoiler that was in the previous model.
The front and rear further include continuously adjustable wing elements. These, in combination with other aerodynamic features, provide 409 kg of total downforce at 200 km/h.
It is also the first Porsche with a drag reduction system (DRS).
DRS enables the wings to be flattened down using the designated button within the specified operational range. This helps achieve reduced drag and higher speeds on straight stretches.
When active, owners can adjust the front and rear wing elements to the maximum during emergency braking at high speeds, which results in the production of an aerodynamic deceleration effect.
Side blades specifically direct air outward. Louvered apertures in the front wings allow ventilation for the front wheel arch. For improved airflow, the rear wheel arch also has an inlet and a side blade.
The 2022 911 GT3 RS has a base MSRP of $161,100. Though may be expensive, this is a lot cheaper compared to some with a starting MSRP of a few million dollars.
Such includes the Lamborghini Veneno at the price of $4,000,000.
4. Porsche 911
The 2019 Porsche 911 offers a powerful engine and remains an incredibly potent car. It includes a premium interior and many personalized options.
The Porsche 911 features horizontal shutters in the front bumper for the active aero that owners can open and close for active air intakes.
The shutters remain open when moving at speeds less than 70 km/h and they distribute airflow over the front wheels.
They, however, close entirely when the car crosses 70 km/h to lessen aerodynamic drag.
The Porsche offers a 'Wet mode' feature, which includes a standard sensor system that detects a wet road surface. It adjusts the balance of the car to favor more downforce on the rear axle when active.
There is also the Torque Vectoring Plus feature, which is standard on all 2019 Porsche 911 Turbo variants.
It allows for exceptional stability, simple handling, and excellent traction when traveling at a high speed and moving out of corners.
The 2019 Porsche 911 is quite affordable, though with a starting price that doubles the aforementioned cars. It comes at a base MSRP of $84,585.
5. Porsche Panamera
The 2017 Panamera offers spacious seats and a rich interior owing to its high-end materials. It includes great turbocharged engine choices and performance is great.
The active aerodynamics features include active grille shutters that close at high speed to boost the car's stability and speed up the engine startup.
These grille shutters close to block airflow into the engine to reduce drag and open when necessary to cool the engine.
Owners can find the grille shutters behind the front bumper of the Panamera. Note that when the grille shutters close, an active rear spoiler at the back rises to the "Eco" position and shifts to the "Max" position when the shutters open.
The Eco mode lowers rear-end lift when driving under normal conditions and the Max mode raises the angle of attack to create a down force air movement when driving fast.
However, for the Turbo trim level, the rear spoiler splits in two and stretches outward, with size doubling. This trim level also deploys its aerodynamic aid at 80 mph rather than having a fixed back wing. 
Would you like to know about sports cars for beginner drivers? 
Though it is not as affordable as the previous models on this list, the 2017 Panamera comes at a base MSRP of $85,000.
This is quite affordable compared to some cars with aerodynamic features.
6. Dodge Viper ACR
The 2017 Dodge Viper is a two-door sports car and has proved one of the most spectacular models so far. However, the ACR model includes racing features and the last model year is 2017 for now.
The 2017 Viper ACR stands out from the other models in the lineup owing to its distinctive offset racing stripe, huge front splitter, and adjustable rear spoiler.
There are also massive carbon ceramic brake discs that enable maximum track-day results.
It offers an available Extreme Aero Package as optional. This package includes huge adjustable aero parts such as the massive (1,876-mm wide) adjustable dual-element rear wing, which is 62% larger than the TA 2.0 model.
There is also the rear carbon fiber diffuser, special SRT hood with detachable louvers, detachable extension for the front splitter, and four dive planes.
The Extreme Aero package rear wing includes a larger, farther-rearward shape, special end plates, and a gurney lip, to express airflow around the Viper's body.
This allowed it to produce the most downforce while having the least amount of straight-line drag, which is over three times as much downforce as the Viper TA 2.0 Package.
The 2017 Viper ACR base MSRP varies depending on the auto dealership.
However, some notable sites have reported as low as $118,795, which we believe is another affordable car with active aero features.
Sources
Car and Driver: New Car Review, Buying Advice, and News | Car and Driver
Was this article helpful?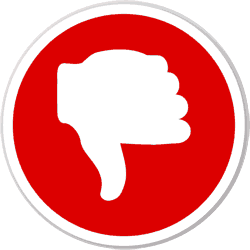 Did you find wrong information or was something missing?
We would love to hear your thoughts! (PS: We read ALL feedback)