Some cars come with enough space to seat three adult passengers conveniently in the rear row.
Others offer minimal space, so taller passengers seated in the rear may be very uncomfortable. These are also seats that may not contain three car seats conveniently, making them the wrong choice for families with little kids.
Join us as we explore cars with spacious second rows.
Before we dive in, check our article on 11 affordable electric cars with 3 full rear seats.
1. Audi Q7
Audi Q7 is, so far, one of the best three-row midsize luxury SUVs available. It includes an attractive interior, a smooth ride, and a full complement of technological features.
This car comes with a wide second-row seat. The second row includes three individual seats, which, when put side by side, make up for a wide space.
All seats are comfortable, though the outer seats are a little wider than the middle seat.
So far, there is no report on the rear hip room. However, the shoulder room measures 58.5 inches, the headroom measures 38.8 inches, and the legroom measures 38.8 inches.
This is wide enough for three adults to share the second row of the Audi Q7 with enough comfort. Would you like to know about the 6 best and worst Audi Q7 years?
For taller passengers, sliding the rear seats back improves the legroom of this row. The seat back also reclines for a more comfortable seating position.
This SUV can contain three car seats conveniently in the second row, owing to the space seats. Not to worry about safely securing the seats, this car also includes 3 ISOFIX mounts in the second row for three car seats.
2. Volkswagen Touran
The Touran is a great three-row family car with a spacious interior. It is easy to drive and possesses a great engine for a great driving experience.
The 2023 Touran is another car on our list that offers a wide seat in the second row. The Touran headroom measures 38.5 inches and the shoulder room 59.8 inches.
Volkswagen installed these seats individually and there are little to no differences in their spaces.
These seats also slide backward and forward, thus, three adults won't have issues with comfort sitting in this row. The Touran can contain three car seats conveniently in the second row.
The rear seats also have individual ISOFIX, making three of them. There are also enormous door frames to make getting larger car seats in and out of the car comfortable.
Also, check out some popular cars with removable seats.
3. Chevrolet Tahoe
This full-size three-row SUV offers a user-friendly infotainment system and great fuel economy. It seats up to nine passengers with a spacious cabin area, including the rear rows.
The second row has a wide seat to seat three adults comfortably. The hip room measures 61.3 inches, which is quite wide, like most cars on this list.
The headroom measures 38.9 inches without a sunroof and 37.5 inches with a sunroof. The legroom, however, measures 42 inches, and the shoulder room 64.7 inches.
Three car seats can also fit in the second row of the 2022 Tahoe comfortably, as they are spacious enough. The third row also comes with a complete set of LATCH connectors for all three seats and each with a tether anchor.
4. Dodge Charger
The 2022 Dodge Charger is a large car with incredible engine power and an easy-to-use infotainment system.
Its rear seat is also spacious, with a wide bench to accommodate three passengers conveniently, including tall people.
The 2022 Dodge Charger offers a legroom of 40.1 inches in the rear and a headroom of 36.6 inches. Its hip room measures 56.1 inches and the shoulder room 57.9 inches.
This car can contain three car seats conveniently, these include bulkier car seats, which is not a feature common to many sedans. It also comes with three complete sets of rear-seat LATCH connectors.
However, U.S. News has reported the LATCH system of the 2022 Charger received the second-worst grade of Marginal from the Insurance Institute for Highway Safety for its user-friendliness.
This is because Dodge firmly installed all the bottom anchors in the seats, thus fastening the car-seat straps requires some force.
It may also be challenging for owners to get their hands around the anchors for the middle seat in the back. Nevertheless, check our article on 9 important facts about how long Dodge Chargers last. 
5. Citroen C5  Aircross
The 2022 C5 Aircross is a compact 5-seater SUV suitable for family needs. Driving in this car is comfortable and quiet. It also offers a great and spacious cabin.
The rear row includes independent seats that are wide enough to seat three passengers conveniently. These seats can recline and slide independently for comfort.
However, adults above 6 feet may not sit conveniently in these seats, while adults below six feet can fit in comfortably.
With spacious individual seats, the 2022 C5 Aircross can as well contain three car seats comfortably. These include bulky car seats of the same sizes. All three seats also include ISOFIX points.
6. Peugeot 5008
The Peugeot 5008 offers attractive features and an excellent driving experience that owners will love. Its interior is also spacious.
The rear row offers three separate seats that passengers can adjust to the fore-and-aft position as well as recline for comfort.
These seats make a wide second row when set side by side in the 2021 Peugeot 5008.
Though three adults can sit comfortably in the rear row, opting for the panoramic roof decreases its headroom. This makes it less convenient for taller passengers, as their heads can touch the roof.
Without it otherwise, passengers over six feet will have no issues with the headroom. So far, there are no specific measurements available for the 2021 Peugeot 5008.
However, car critics have reported this car offers enough headroom, legroom, hip room, and shoulder room to seat adult passengers comfortably, including tall people.
With the three separate seats that can move individually in the middle row, each with ISOFIX mounts and top tether points. The 2021 Peugeot 5008 also has enough room to contain three car seats conveniently.
7. Dodge Challenger
The 2020 Dodge Challenger features a polished ride and an impressive engine. Its infotainment system is quite intuitive, and the cabin is spacious. However, check out the 4 common issues of the Dodge Challenger.
This two-door coupe is another car that offers a wide rear row for the comfort of passengers.
Three adults below 6 feet should not have issues fitting in this row, but the headroom and legroom may not be convenient enough for taller passengers.
The headroom offers 37.1 inches, and the legroom is 33.1 inches. Its shoulder room and hip room, however, are okay with the measurements of 53.9 inches and 47.8 inches respectively.
The 2020 Challenger also contains three car seats conveniently, which may be unexpected for a car in its category. These car seats include the forward-facing convertible, booster, and rear-facing convertible.
The 2020 Challenger also has three sets of lower latch anchors and three top tether anchors for safety and secured installations of the seats.
8. Chrysler 300
The 2019 Chrysler 300 offers an upscale cabin and an easy-to-use infotainment system. Passengers have enough space regardless of where they seat in the Chrysler 300.
It includes a wide second row that can conveniently seat three passengers. The space is enough for passengers to stretch and relax when they need to.
The headroom is good for taller passengers at 37.9 inches, also is the legroom at 40.1 inches of space, which is well above the average.
The hip room is about 56.1 inches and the shoulder room measures 57.7 inches for a wide second row. This car can also contain three car seats in the second row.
It also has three full sets of LATCH connectors for the seats.
According to U.S. News, the 2019 Chrysler 300 LATCH system got the second-highest rating of Acceptable for usability by the Insurance Institute for Highway Safety.
However, it can be challenging for owners to get their hands over the middle seat's anchors because Chrysler deeply installed the bottom anchors in the seats.
Sources
10 best cars with three full rear seats | Car Wow
Was this article helpful?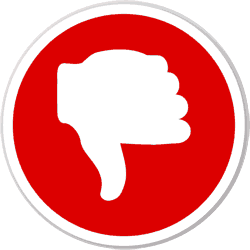 Did you find wrong information or was something missing?
We would love to hear your thoughts! (PS: We read ALL feedback)