The Subaru BRZ has earned a reputation as a lightweight, rear-wheel-drive sports car that combines thrilling performance with everyday drivability. 
While the BRZ has consistently delivered an exciting driving experience, certain model years have stood out for their exceptional performance, reliability, and overall value, while others may have fallen short of expectations. 
In this article, we take a look at the best and worst Subaru BRZ years.
The Best and Worst Years for Subaru BRZ Are:
The best years for the Subaru BRZ are the 2023, 2020, 2016, and 2017, due to their low number of reported incidences. However, model years from 2022, 2018, 2019, and 2013 should be considered by potential buyers with caution. These years have experienced more issues than others. 
What Subaru BRZ Years Are the Most Reliable?
When it comes to reliability, the Subaru BRZ has generally exhibited commendable performance throughout its production history. 
However, certain model years have stood out as particularly reliable choices for prospective buyers. 
Here are some of the most reliable Subaru BRZ years based on owner feedback and industry assessments.
2023 Subaru BRZ
The 2023 Subaru BRZ, although very new, has demonstrated a promising level of reliability since its release, building upon the improvements made in the previous model year. 
While it may still be too early to assess its long-term reliability fully, initial indications suggest that Subaru has addressed many of the teething issues experienced by earlier generations.
Owners have praised the 2023 BRZ for its overall dependability and performance. 
The 2023 Subaru BRZ has garnered positive ratings and reviews from various sources, further reinforcing its reliability and appeal. 
Here are some notable statistics and reviews for the 2023 BRZ:
Edmunds rates the 2023 Subaru BRZ with an impressive score of 4.3 out of 5.0, indicating a high level of satisfaction.

Kelley Blue Book, while offering a slightly lower rating of 2.6 out of 5.0, acknowledges that the BRZ's latest generation brings improvements and enhancements compared to its predecessors.

According to JD Power, the 2023 BRZ achieves a respectable score of 80 out of 100, reflecting a positive perception of its reliability and customer satisfaction.
Overall, the 2023 Subaru BRZ, with its refinements and updated features, continues to demonstrate Subaru's commitment to reliability and performance.
However, as with any vehicle, proper care and maintenance are crucial to ensure its long-term dependability.
Please also check out our article about sports car demographics [2023].
2020 Subaru BRZ
The 2020 Subaru BRZ has established itself as a reliable sports coupe, reflecting Subaru's commitment to durability and dependability. 
Owners have praised the 2020 BRZ for its consistent performance and mechanical reliability.
Subaru has incorporated safety features in the 2020 BRZ to enhance its reliability on the road, such as: 
Side curtain airbags
Vehicle stability control
Brake assist
This model has also received positive ratings from reputable sources, further emphasizing its reliability and overall appeal. 
Here are the ratings from Edmunds and Kelley Blue Book:
Edmunds rates the 2020 Subaru BRZ with an impressive score of 4.3 out of 5.0, indicating a high level of satisfaction with its performance, features, and reliability.
Kelley Blue Book provides an even higher rating of 4.6 out of 5.0 for the 2020 BRZ, highlighting its strong overall appeal and reliability.
Overall, the 2020 Subaru BRZ combines performance, utility, and safety features that have received positive feedback from owners to provide a safe and fun driving experience.
2016 – 2017 Subaru BRZ
Both the 2017 and 2016 Subaru BRZ models have demonstrated reliability and garnered positive ratings from owners and critics alike, providing enthusiasts with exhilarating driving experiences at accessible price points.
The 2017 BRZ received significant updates compared to its predecessors, including:
Furthermore, with three trim levels available (Premium, Limited, and Series.Yellow) and either a 6-speed manual or 6-speed automatic transmission, buyers can choose the one that best suits their preferences. 
According to Edmunds and Kelley Blue Book, the 2017 BRZ has received positive ratings, with Edmunds scoring it 4.4 out of 5.0 and Kelley Blue Book at 4.6 out of 5.0. 
Notably, JD Power rates the 2017 BRZ with an impressive score of 84 out of 100, further highlighting its positive reception.
Similarly, the 2016 BRZ offers an exhilarating driving experience and represents a great choice for those on a tighter budget. 
Here are the ratings from Edmunds, Kelley Blue Book, and JD Power for the 2016 BRZ:
Edmunds rates the 2016 Subaru BRZ with an impressive score of 4.5 out of 5.0, reflecting high satisfaction levels with its performance, features, and reliability. 

Kelley Blue Book provides an equally high rating of 4.6 out of 5.0 for the 2016 BRZ, highlighting its strong overall appeal and reliability. 

JD Power rates the 2016 BRZ with a score of 81 out of 100, further affirming its reliability and customer satisfaction. 
Here is a comparison table for both each model year discussed in this section:
| | | | |
| --- | --- | --- | --- |
| Model Year | Edmunds Rating | Kelley Blue Book Rating | JD Power Rating |
| 2023 | 4.3 / 5.0 | 2.6 / 5.0 | 80 / 100 |
| 2020 | 4.3 / 5.0 | 4.6 / 5.0 | Not available |
| 2017 | 4.4 / 5.0 | 4.6 / 5.0 | 84 / 100 |
| 2016 | 4.5 / 5.0 | 4.6 / 5.0 | 81 / 100 |
What Subaru BRZ Years Should You Avoid?
While the Subaru BRZ is generally a reliable sports car, there are a few model years that have been associated with certain issues or shortcomings. 
It is worth noting that these issues do not affect every vehicle in these model years, and individual experiences can vary.
Here are some Subaru BRZ years that you may want to approach with caution
2022 Subaru BRZ
The 2022 Subaru BRZ faced a reputation for being unreliable due to several reported issues and complaints from owners. 
Here are some of the most common problems experienced by 2022 Subaru BRZ owners:
Malfunctioning blinkers: Many owners have experienced rapid or intermittent flashing of the turn signals, which poses a safety concern as it can hinder proper signaling during lane changes or turns. 
Wheel bolt failure: There have been reports of wheel bolt looseness, leading to catastrophic damage to the wheels. This highlights a potential quality control issue that can compromise the safety and integrity of the vehicle.
Engine failure: Another significant concern raised by an owner involved the engine failure and the subsequent need for a complete engine replacement after just 5,500 miles.
This suggests a potential oil consumption or monitoring system issue that could result in severe engine damage if not addressed promptly.
Noisy cabin: Elevated noise levels on the highway have been cited as a common problem by some owners. Excessive noise can diminish driving comfort and overall satisfaction with the vehicle.
While these reported issues may not be widespread, they highlight specific areas where the 2022 Subaru BRZ has shown signs of unreliability. 
It is important to note that individual experiences may vary, and Subaru has the opportunity to address these concerns and improve reliability through potential recalls, updates, or improved manufacturing processes. 
2018 – 2019 Subaru BRZ
The 2018 Subaru BRZ had limited reported issues, with the sole complaint on carcomplaints.com about Bluetooth connectivity problems with the infotainment system. 
While this issue could be frustrating for some owners, it appears to be a relatively minor concern. 
However, it is worth noting that a software glitch affecting the rearview camera display during reversing was also mentioned, potentially impacting safety and convenience.
The number of technical service bulletins (TSBs) for this year almost doubled compared to the previous year, totaling 232. The increase in TSBs suggests a higher frequency of reported issues related to various systems in the vehicle.
Moving on to the 2019 Subaru BRZ, no consumer issues have been reported on carcomplaints.com or NHTSA. However, it is important to note that the low number of units sold and the relatively new nature of the model may contribute to the absence of reported problems. 
Nonetheless, Subaru released 209 TSBs for the 2019 BRZ, primarily focusing on electrical and fuel systems. While not indicating specific issues, the higher number of TSBs suggests potential problems may arise.
Considering the reported issues with the 2018 BRZ, including Bluetooth connectivity and rearview camera glitches, along with the increase in TSBs, potential buyers need to exercise caution. 
2013 Subaru BRZ
The 2013 Subaru BRZ, being the debut model year in the United States, unfortunately, faced significant reliability issues according to NHTSA statistics. 
It stands out as the most problematic model year for the BRZ.
One of the primary areas of concern with the 2013 BRZ is its engine. 
Numerous owners reported problems ranging from cracked cylinder heads to engine warning lights constantly illuminated, indicating potential engine malfunctions. 
Broken connecting rods were also a recurring complaint, further highlighting the engine's vulnerability.
Additionally, there was a widespread recall specifically related to the valve springs in the 2013 BRZ. These valve springs were prone to failure, which could result in engine stalling and potentially dangerous situations on the road.
Owners also expressed frustration with the audio controls, finding them cumbersome to use. 
Furthermore, acceleration was deemed modest by some owners, suggesting a lack of performance compared to their expectations.
Two other common problems reported were a noisy transmission and instances of clutch failure, further impacting the overall reliability and driving experience of the 2013 BRZ.
It is essential to consider these reported issues and their potential impact on the reliability and ownership experience of the 2013 Subaru BRZ. 
Buyers should exercise caution and conduct thorough research before considering a purchase of this specific model year.
What Are Some Typical Problems With the Subaru BRZ Models?
Despite the Subaru BRZ's reputation as a dependable sports vehicle, some common problems have been brought up by owners and enthusiasts.
It's crucial to remember that individual experiences could differ and that not all BRZ models may encounter these issues. 
Here are a few common issues with Subaru BRZ models:
Poor handling due to a bad torque converter
Camshaft seal leaks oil
A bad water pump could cause overheating
Bad oxygen sensors cause rough running
A bad oil pump seal might ruin the engine
Failing ABS brake control module compromises safety
Defective head gaskets decrease motor performance
For further analysis, please read our article about common problems with Subaru BRZ vehicles. 
As with any vehicle, routine maintenance, following manufacturer recommendations, and early problem-solving can help reduce possible issues and guarantee a pleasurable ownership experience.
Before making a purchase, it is advised to conduct extensive research, obtain professional inspections, and test drive the car to evaluate its condition and spot any current or possible problems.
Go back to best and worst years across all Subaru models.
Was this article helpful?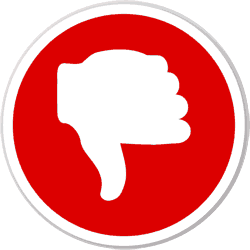 Did you find wrong information or was something missing?
We would love to hear your thoughts! (PS: We read ALL feedback)
ⓘ  The information in this article is based on data from National Highway Traffic Safety Administration (NHTSA) recall reports, consumer complaints submitted to the NHTSA, reliability ratings from J.D. Power, auto review and rating sites such as Edmunds, specialist forums, etc. We analyzed this data to provide insights into the best and worst years for these vehicle models.
---