For those in the market for a smaller or mid-sized hybrid SUV with modern technologies, a more recent release of the Kia Niro SUV might just be the perfect pick.
However, if you're in the market for a used SUV and you are partial to the Kia Niro, knowing which years are the best and worst can help you finalize a decision you are comfortable with and confident in.
The best and worst years for Kia Niro are:
Any time you are shopping for a new or used vehicle, including an SUV or a hybrid vehicle, it is best to know which years of the vehicle are ranked the highest, by both experts and consumers alike.
The best years for the Kia Niro include the most recent years of the SUV, and for plenty of good reasons.
Best Years for Kia Niro
As the Kia Niro was only released in 2016, the vehicle is still considered relatively new in the auto resale market. However, when it comes to the Kia Niro, the more modern the Niro, the better.
The best years for the Kia Niro fall between 2021 and present-day (2022/2023 releases).
1. 2021 Kia Niro
The 2021 Kia Niro is not only impressive in terms of seating, handling, and performance, but it also boasts the ability to get up to 50 MPG as one of the most fuel-efficient SUVs in its class for the year.
Unfortunately, those who are interested in all-wheel drive may need to seek another vehicle, as the 2021 Kia Niro does not include AWD and does have slower acceleration than in previous years.
Other standout features of the 2021 Kia Niro that helped this year make the list include:
Extensive roomy interior
Advanced navigation-based cruise control available
Rear occupant alert technology is in all standard trims
Compatibility with Android Auto© and Apple CarPlay©
2. 2022 Kia Niro
Along with the 2021 Kia Niro, the 2022 Kia Niro also shines with its modern design and luxurious features.
Not only does the 2022 Kia Niro stand out in terms of its impressive shape and class, but it also delivers numerous features and impressive fuel efficiency that is tough to come by for anyone shopping for a new or used SUV.
If you're looking for a hybrid or you are in the market for an EV, the 2022 Kia Niro can help you to get off on the right start.
Notable features of the 2022 Kia Niro that have helped it to land on this list include:
Includes lithium-ion polymer battery (LIPO) 356V
201 Horsepower @ 3,800 RPM
291 lb-ft. torque @ 3,600 RPM
239 all-electric mile range
For drivers who are privy to electric vehicles or are interested in learning more about hybrid and EV SUV options, the 2022 Kia Niro might just be the right SUV for you.
3. 2023 Kia Niro
Each year, the Kia Niro adds more luxury and more performance to each of its releases. The 2023 Kia Niro is no exception.
Whether you're in the market for an SUV that is reliable and that can tow what you need or if you are interested in safety features and hybrid functionality, the 2023 Kia Niro delivers on all fronts.
Some of the most notable features that help the 2023 Kia Niro stand out among other yearly releases include:
3 Hybrid design trims to choose from
Impressive fuel economy — up to 53 MPG combined
1.6L four-cylinder hybrid powertrain (139 HP)
195 lb-ft torque @ 4000 RPM
Seats 5 passengers
6-speed automated manual
11.1 gallon fuel tank capacity
Worst Years for Kia Niro
As with any vehicle on the market, there are also a few models of the Kia Niro that are best to be avoided at all costs.
For most avid car aficionados, the 2016-2018 models of the Kia Niro were simply released far before their time.
4. 2016 Kia Niro
The 2016 Kia Niro was the first Kia Niro released. While there are some impressive features of the 2016 Kia Niro, it is one of the least reliable and impressive makes of the Niro since its inception.
One of the most notable features that is impressive when it comes to the 2016 Kia Niro is that it received the official Guinness World Record award for the lowest fuel consumption at the time for its vehicle type.
However, its lack of safety features and numerous reports of vehicle unreliability lands this 2016 on the list of one of the worst years of the Kia Niro altogether.
5. 2019 Kia Niro
Another release of the Kia Niro that is not as reliable nor as impressive as other models on the market includes the 2019 Kia Niro.
While it is considered safe in terms of modern safety features, the 2019 Kia Niro falls short with some of these issues being the most commonly reported:
Wrong transmission fluid leading to lurching and/or clunking
Starter battery overheating issues
Front passenger seat side airbag impact issues/malfunctions
"Check Hybrid Engine System" alert is common
Battery mileage efficiency dropping
AWD (All-wheel drive) is not available
Less cargo than alternative makes and models on the market
6. 2017 Kia Niro
The 2017 Kia Niro has received numerous customer complaints ranging from serious engine-related issues to problems with the interior of the vehicle.
Unfortunately, the problems attached directly to the 2017 Kia Niro are enough to deter just about anyone from purchasing the vehicle, new or used. S
ome of the user problems and complaints that are most notable with the 2017 Kia Niro include:
Engine misfire and failure to start: 2017 Kia Niro hybrid owners report issues with engines stalling without warning lights activating. Engines may also misfire or fail to restart even once turned off completely.
Transmission slipping: Although uncommon, at least one owner of the 2017 Kia Niro reported a transmission slipping issue, which ultimately caused his or her vehicle to slip out of gear.
Oil leaks and loss of power: A loss of power and oil leaks may occur while driving and while the Kia Niro's engine is still in operation.
Coolant leak: Coolant leaks were not uncommon, resulting in the overheating of the engine of the 2017 Kia Niro.
Catalytic converter crack: A crack in catalytic converters resulted in the rapid combustion of engine coolant, ultimately leading to the unnecessary overheating of the engine.
What Kia Niro years are the most reliable?
2022 Kia Niro
The 2022 Kia Niro is one of the most reliable on this list, as it has an impressive hybrid system while simultaneously offering a more spacious interior and cargo space.
With 4 trims available, there are plenty of options for those who are on a budget as well as those who are interested in all of the bells and whistles.
A few features of the 2022 Kia Niro that make it one of the most reliable releases include:
Extensive driving data-based GPS system implemented
8.0-inch screen for managing all controls in one central location
1.6 L petrol engine along with electric motor (transmission-mounted)
The electric motor makes 32kW and 170Nm.
Android Auto and Apple CarPlay compatibility for wireless touch-free connection
You can see more here on how long the Nissan Niro lasts.
2023 Kia Niro
With each year the Kia Niro releases an upgrade, it becomes increasingly reliable with a positive reputation among both experts and drivers alike.
The 2023 Kia Niro has the fewest consumer complaints with its 1.6 4-Cylinder hybrid engine and impressive safety features system.
Standout features of the 2023 Kia Niro include:
6-speed dual-clutch auto transmission
Dual-zone auto climate control
LED daytime running and tail lights
Electronic parking brake with auto hold features
8-inch touchscreen display in all trims
Compatible with both Android Auto© and Apple CarPlay©
Rear-view camera for 360-degree monitoring
Remote keyless entry
USB and USB-C charging ports included
What Kia Niro years should you avoid?
Although the Kia Niro is technically a much newer vehicle on the market, there are still a few years to consider avoiding (regardless of your budget).
If you are thinking of investing in a Kia Niro, it is best to steer clear of the 2016-2019 models. The most notable years to avoid include 2016 and 2017. 
The Kia Niro was originally released in 2016, making the 2016-2019 releases the first three models made available to the public.
However, these models fall short due to the following potential issues and setbacks:
Electrical relay overheating issues: In some cases, rear seats were reported as overheating, leading to potential fire risks. This is often due to a poor connection with the power relay assembly.
What are some typical problems with the Kia Niro models?
We have another article here with a list of Nissan Niro Problems.
As with any new or used vehicle, there are issues that should be recognized before making an investment of your own if you are thinking of purchasing a Kia Niro.
Although the Kia Niro is a relatively new vehicle to the market, there are some issues with specific Kia Niro years that are more prominent than others.
Electrical Relay Overheating
In some instances, the Kia Niro (2016 and 2017 years) experienced electrical relay overheating issues. 
This may be due to faulty connections that can be remedied by checking and/or replacing the cooling fan relay.
Hydraulic Clutch Actuator Housing
Unfortunately, many owners of the Kia Niro report issues with the vehicle's clutch. Defective clutch components are not uncommon, especially in both the 2016 and 2017 releases of the Niro.
In many cases, it has been found that the actuator housing of the SUV itself is causing oil to leak, resulting in defective clutch components.
Powertrain and Braking System Issues
Although rare, it is possible to experience powertrain and braking system issues in later and more modern models of the Kia Niro.
In a few instances, it has been reported that the braking system failed in the 2019 Kia Niro, resulting in a loss of pressure in the braking system altogether, leading to accidents.
A faulty powertrain is also possible with different makes of the Kia Niros, causing the vehicle to slip out of park when parked on a moderate slope. Although this is not always a common occurrence, it is more prevalent among hybrid and EV, or electric vehicles.
Engine Issues
With hybrids and many electric vehicles being released each year, there are bound to be new issues to explore and remedy. Unfortunately, the Kia Niro is no exception when it comes to engine problems as a hybrid vehicle.
Owners of the Kia Niro may experience the inability to start their engines when attempting to do so in any weather that is 10 degrees or below. Fortunately, Kia Niro owners do report receiving an engine light indicator before this issue begins, which can alert them to take the vehicle into the shop.
Fuel Injector
Another issue with the Kia Niro engine may involve the engine injector. In some cases, owners of the Kia Niro are likely to experience a clogged injector.
Once unclogged, gas will have a much easier time circulating, resulting in a normally operating engine.
Go Back: Best & Worst Years For ALL Kia Models
Was this article helpful?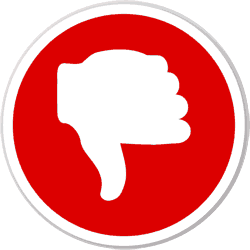 Did you find wrong information or was something missing?
We would love to hear your thoughts! (PS: We read ALL feedback)
ⓘ  The information in this article is based on data from National Highway Traffic Safety Administration (NHTSA) recall reports, consumer complaints submitted to the NHTSA, reliability ratings from J.D. Power, auto review and rating sites such as Edmunds, specialist forums, etc. We analyzed this data to provide insights into the best and worst years for these vehicle models.
---