People have different preferences for vehicles. These features include space, road feel, performance, fuel efficiency, and more.
However, though hybrid vehicles have been gaining the interest of many car enthusiasts for a while, some have gotten more love than others.
Read along as we explore the sub-compact and compact SUVs that have received the most love from car owners. We also dive into features that make these SUVs loveable to most owners.
Sub-compact Hybrid SUVs People Really Love
There are certain sub-compact hybrid SUVs owners love and will not trade for any other unless they have to. In this list, we listed 3 such SUVs.
1. Hyundai Ioniq
Though Hyundai has discontinued the 2022 Ioniq, it remains one of the sub-compact SUVs with the most love on our list.
It is a valid and impressive SUV among hybrid SUV owners, as it is one of the cheapest to maintain, mainly owing to its outstanding gas mileage.
According to the EPA mpg, this hybrid SUV achieves a whooping 54 mpg city / 57 highway/55 combined with regular gas.
It, however, achieves 29 miles solely on the battery, which is good enough for a hybrid SUV. You should check our article on affordable electric cars with a high range.
It is also easy to drive with an intuitive infotainment system.
Despite the exterior styling is unassuming, the interior offers many lovely features owners appreciate in their Ioniq.
They include
Large screens
Standard electric adjustable seats
Quality interior materials
Smartphone mirroring
Modern dashboards
The cabin space is suitable and its front row offers a headroom of 39.1 inches.
Its rear space, however, offers headroom of 37.4 inches and legroom of 35.7 inches, which may not be convenient for taller adults above 6 feet as they may find their heads brushing the roof.
Three adults in the rear seats may also not be very comfortable. Another loveable feature is its cheap price, as it has a starting MSRP of $23,600. 
2. Honda Insight Hybrid
Another sub-compact SUV that people love is the Honda Insight Hybrid. This is owing to its many significant features, like outstanding fuel mileage.
On gas, the Insight offers 55 mpg city / 49 mpg highway / 52 mpg combined. So far, this is not common in most hybrids in this category.
The Insight offers a recognizable exterior and an upscale interior. The entire cabin includes high-quality plastics and soft materials. There is also a lot of insulation to block wind and traffic noise.
Its infotainment system is another thing to love about the 2022 Insight as it is simple to operate. The touch screen responds quickly, and navigating its menus is simple.
Its driving controls are also straightforward to reach and maneuver for an exceptionally smooth ride.
There is also enough room to seat up to 5 people in the 2022 Honda Insight. With a front headroom of 39.3 inches and legroom of 42.3 inches to cater to taller passengers.
The rear row space is also great at 36.9 inches for headroom and 37.4 inches for legroom.
It is also another sub-compact SUV that is loveable for its affordable price. It has a starting MSRP of $25,210, which is one of the cheapest in this category. However, would you like to know how long Honda Insights last?
3. Subaru Crosstrek Hybrid
This sub-compact SUV also earned the love of many owners owing to its outstanding features among other hybrids.
The 2022 Crosstrek Hybrid offers a very good fuel economy, though not as good as the aforementioned sub-compact SUVs on our list.
The all-electric range on full charge achieves an EPA-estimated 17 miles, which is low for a hybrid, but good for an SUV. It has a rating of 35 mpg and 90 mpg-e combined.
The driving experience can also be addictive. Car critics have reported it is easy to maneuver around corners with the Crosstrek and maintain a smooth ride, despite driving over dips and potholes.
The driver's seat is also supportive, and the front seats are cushy. Visibility is great too.
Its interior contains high-quality materials, though with simple styling. The infotainment system is simple to use owing to the touch screen's easy navigation and intuitive physical controls.
There is also a list of many standard features owners get to enjoy by owning a 2022 Crosstrek Hybrid.
The 2022 Crosstrek Hybrid offers great seating for passengers in the front row with enough headroom at 39.8 inches and legroom at 43.1 inches.
We recommend that the second row is better left for children as the space is not convenient enough for adults. It measures a headroom of 37.6 inches and legroom of 36.7 inches.
The 2022 Crosstrek has a base MSRP of $35,645. Though higher than the aforementioned SUV on this, it is still affordable.
Please also check out our article about the best and worst years for the Subaru Crosstrek.
Compact Hybrid SUVs People Really Love
These compact hybrid SUVs have received lots of love from owners so far. Their excellent features have impressed many owners and encouraged their high adoption. Check the list below.
4. Kia Niro
The 2023 Niro is a compact hybrid SUV that offers outstanding features overall.
These features have not only made the Niro one of the best-loved hybrid SUVs but have also helped it remain highly competitive in the segment.
The fuel economy of the Kia Niro is quite superb compared to most SUVs in this category. It offers around 53 mpg city / 54 mpg highway. The plug-in hybrid gets 108 mpg-e combined and an electric range of 33 miles.
Driving in the Niro offers a superb feeling as it delivers great visibility for drivers. It also absorbs road bumps and potholes perfectly for a great ride.
It handles corners with poise and maneuvers with ease, though its lack of steering feel may not be very comfortable.
The Niro offers an attractive cabin with eco-friendly materials for the interior. Surfaces include materials of high quality, though there are a few hard plastics here and there.
Similar to other Kia models, this Niro also offers a great infotainment system that is user-friendly and offers a decent graphic look. This system offers enough features, though owners can request more from the optional features.
The Niro can contain up to five passengers. However, four is better for maximum comfort, especially on long journeys. This is because though the rows are spacious, the rear row may not be wide enough to seat three adults comfortably.
The headroom and legroom of both rows are, however, spacious enough even for taller people. Its front row measures a headroom of 39 inches and a legroom of 41 inches, and the rear row has a headroom of 38 inches and a legroom of 40 inches.
This hybrid SUV is also very affordable with a starting MSRP of $26,490. The affordability is also worth another feature to love about the Niro. Check out whether Kia SUVs hold their value well.
5. Toyota RAV4 Hybrid
The 2023 RAV4 Hybrid is another compact SUV on our list with enough love from car owners. This model denotes the strength of the regular RAV4.
One of the loveable features, of course, is its great fuel economy. EPA estimates for almost all models are 41 mpg in the city and 38 mpg on the highway.
However, the Woodland model has a lower fuel economy rating of 38/35 mpg city/highway. This is owing to its larger all-terrain tires.
The driving experience in the RAV4 is also relaxing and loveable. It absorbs the impact of bumpy pavement effectively for a comfortable and smooth ride.
Visibility is also great when driving. However, though the steering is light weighted and responsive, it can feel a little hazy at higher speeds. 
The interior of the RAV4 offers a modern cabin with excellent build quality. However, the inside can be noisy from the road and engine.
The infotainment system is a significant upgrade over the previous version of the software. This system impresses with its quick response and user-friendly features.
It also includes many standard features, such as the "Hey Toyota" virtual assistant, satellite radio, six-speaker audio, 8-inch touch screen, among others. Owners can also opt for the optional features.
This hybrid SUV offers manual adjustments and cloth upholstery as standard in the front seats and they are also supportive, with enough padding.
There is also enough headroom and legroom for taller drivers and front passengers to sit comfortably. The front headroom measures 37.7 inches and the legroom is 41.0 inches.
The rear headroom offers 39.5 inches, and the legroom is 37.8 inches. However, three adults may not be very convenient, seating in the rear.
The 2023 RAV4 Hybrid has a starting price of $27,575, which is quite affordable as most SUVs on this list.
Sources
Best Hybrid SUVs for 2022 and 2023 | U.S. News
Was this article helpful?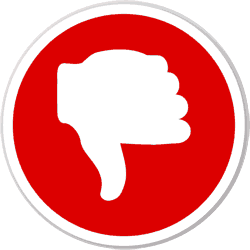 Did you find wrong information or was something missing?
We would love to hear your thoughts! (PS: We read ALL feedback)