There's no arguing that when choosing a potential car, acceleration is one of the big buying factors. Acceleration is different from top speed, it is the rate at which a car can increase its speed.
In this article, we introduce 4 SUVs that best achieve 0-60 mph in fewer seconds.
Let's check them out.
1. BMW iX M60
This German manufacturing giant is no newcomer in making really fast cars. They've been around for quite some time and now bring us the stunning BMW iX M60.
With demanding exterior looks and a classy interior design, this model is one of the fastest around. It can get you from 0 to 60 in just 3.8 seconds, which is really fast for an SUV in this segment.
Acceleration from 0 to 60 in under 4 seconds is remarkably impressive even by BMW standards. This makes it one of their fastest cars around.
Here's a list of 0-60 times for ALL BMW models.
The BMW iX M60 is powered by two electric motors sending 610bhp of torque to the four wheels. The top speed is 155mph, which is rather surprising in this case.
But as it is with all-electric cars, the argument always turns to how much range the car will get. The M60 gets a good 357 miles on a single charge.
It goes without saying that the driving range of a car depends on the driver's habits. Quick acceleration and abrupt braking are just some of the factors that will affect the range.
BMW has definitely outdone itself yet again with this mid-size ride. From a distance, you can tell that it demands respect even before you test-drive it.
While the BMW iX M60 gets a lot of respect, even from gas engine car lovers, it is also one of the most powerful of the iX range of cars from the carmaker.
As if the performance isn't spectacular enough, BMW iX M60 still boasts of a stunning interior. Inside, you get quality materials, bigger screens, and a lot of the iconic M badging.
This ride just goes to show that the company hasn't lost its touch judging from its speed and design. Even though it can be considered a sports SUV, it can still be used as a family car.
2. Kia EV6 GT
The Kia EV6 is a compact crossover that's one of the manufacturer's biggest and fastest models to date. Not only is it really quick, but it can also get you around 310 miles on a single charge.
The EV6 is one of the more expensive EVs.
With its 576 horsepower, the new Kia EV6 GT can get you from 0 to 60 in about 3.5 seconds. Not only is that really fast, but the car also fares really well around corners too.
If acceleration is not quick enough for the fast drivers out there, the EV6 also has a green button on the steering wheel. The button releases the car's propulsion system for more power and improved acceleration.
More acceleration will, of course, come with a worse range. Even though it has excellent range already, poor driving and the use of the green button will drastically reduce its estimated range.
Korean car companies like Kia are now showing much of their prowess when it comes to engineering fast cars. Evidently, Kia is now among the many Asian brands making excellently swift cars.
Other than its zippy character, the EV6 GT also gets plenty of compliments for its spacious interior. In fact, it is so spacious that it gets more compliments over rivals such as the Ioniq 5 and Volkswagen I.D 4.
Kia's EV6 introduces some competition to some of the pricier EVs in the market. The interior is spacious, and it offers much of the technology you'd enjoy in a much higher-priced SUV.
You should also read our article about electric SUVs with the longest range.
3. Tesla Model Y
At the height of modern electric cars with pretty fast acceleration, Tesla is definitely up there with some of the best in the world. The Tesla Model Y now moves from 0 to 60 mph in 3.5 seconds.
Even though Tesla signifies greatness in terms of advanced electric car designs and engineering, the brand still boasts of really fast cars.
With the Model Y's added acceleration comes a great range that can take you as long as 331 miles on a single charge.
Compared to the Model 3, the Model Y shares many of the same features except that it is taller and longer. Another difference is that the Y does not get the "falcon doors" you will see with the Model 3.
Inside of the Tesla Model Y, you are instantly greeted with the modern interior look with a big screen and enticing steering wheel. The materials used feel really plush and there's plenty of space for passengers.
Over-the-air updates available for the various Tesla models can see them get way faster than the stated factory acceleration speeds. Mind you, when these higher acceleration modes are engaged, the range of the car will be reduced.
Tesla Model Y might not be the cheapest EV around, but it goes up against rivals such as the Audi Q4 e-Tron and the Hyundai Ioniq 5. Here's a list of all the Hyundai models and the 0-60 MPH times.
Please, also check our article on Tesla Model Y problems.
4. Audi RSQ8
Another addition from a respectable German manufacturer is the Audi RSQ8. The RSQ8 is one of the best cars to come from the VW group so far and it seems they went all out to produce a very swift SUV.
Being an all-wheel drive that works with an eight-speed automatic transmission powered by a 591 horsepower, the ride moves from 0 to 60 mph in just 3.2 seconds flat.
Not only is this model really fast, , but it also bears the same traits of a classic Audi car.
Compared to the SQ8, the RSQ8 has a twin-turbocharged 4.0-liter V8 engine paired with the famous Quattro system. This setup is only a tad behind the pricier Lamborghini Urus.
Even though the RSQ8 has terrible mpg ratings, it makes up for this defect in other areas. It feels sportier than other SUVs and its ride quality is just as exceptional.
It is definitely apparent that Audi is going for a more aggressive look for most of their latest models. This also goes for the interior design, which is both modern, while bearing the flagship Audi design. So, you'll observe a lot of similarities with the Audi Q8 and the RSQ8.
The cargo space and passenger legroom of the RSQ8 are not too different from the regular Q8 model. With that being said, both models carry just as much respect in terms of interior material quality.
It is also apparent that both the Q8 and RSQ8 have a lot in common in terms of quality and design. Both cars can be used for a weekend getaway or a simple grocery run.
Was this article helpful?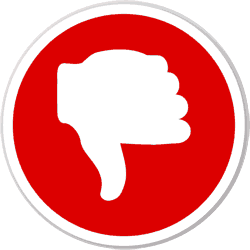 Did you find wrong information or was something missing?
We would love to hear your thoughts! (PS: We read ALL feedback)