We have looked at electric SUVs with long driving range and also a list of the cheapest electric cars with long range.
Now it's time to look at some of the SMALL electric cars with good driving range!
Having a small electric vehicle is ideal for getting around the city by avoiding traffic, not needing to stop at our gas station, and being able to conveniently park a small-sized vehicle.
Due to the compact design of an electric car, there is less battery space; therefore, the range of small electric vehicles is lower than the range of other electric cars, SUVs, or trucks.
However, compact batteries are less expensive, making them more affordable.
This article highlights 15 small electric cars that offer the best range.
Read Also: Electric cars with extra long battery warranty.
1-Peugeot E-208
The Peugeot e-208 could be a perfect way to start a small electric car journey. Some of its best features are good range, appealing design, and fuel efficiency.
This small electric car also has fast charging and can be managed via an app.
The Peugeot e-208 is spacious enough so that two people can fit comfortably in the front seats, and the driver will appreciate the braking performance and steering response of this EV.
However, due to smart battery positioning, the e-208's trunk size is not as limited as other electric cars.
The company claims that the 50 kWh Peugeot e-208 battery has enough power to drive up to 217 miles per charge. A rapid public charging station will charge the Peugeot e-208 battery from empty to 80 percent in less than 30 minutes.
Currently, it is available in Europe and has a price range of around $39,000.
2-Fiat 500 Electric
Fiat has redesigned its legendary 500 as an all-electric compact hatchback.
It has retained its old style, but it's also a compact electric vehicle with cutting-edge charging technology, a reasonable range, and most importantly, very appealing pricing.
Instead of adding dozens of new finicky features to the exterior, Fiat has returned to simplicity, making the 500e look better with more curves.
The legroom in the front is sufficient for two people, and there is suitable storage potential as well.
It gets 198 miles from a 42 kWh battery pack, as determined by the European testing cycle. It can rapidly charge up in just 35 minutes.
It is only available on the European market and has a starting price of around $37,500.
3- Renault Zoe
Renault's Zoe has progressively matured into a smart, compact electric car.
It aims to address two of the most popular criticisms about electric vehicles: their typically limited range and their hefty price tag.
This five-door hatchback can effortlessly go over 210 miles on a single charge.
Consequently, it is less expensive to purchase than most of its competitors.
The Renault Zoe is comfy and roomy in the front.
The new Renault Zoe model is competent for more than just going to the store. With its batteries completely charged, it can go approximately 210 miles. A speedy charge with a 50 kWh charger takes 70 minutes, and a 30-minute charge, on the other hand, will offer you 90 miles of range.
Currently, it is available in Europe and has a price range of around $36,000.
4- Kia Soul EV
The new Kia Soul is now solely an electric vehicle, with no other variants available. The Kia Soul underpins the great Kia e-Niro beneath its unique shape.
It has the same 204hp electric engine and 64 kWh battery for plenty of performance.
The Kia Soul EV can comfortably accommodate four people with little additional luggage.
It features a big touchscreen infotainment system, but its cabin is monotonous, despite a few unique additions. The company claims it has a range of 280 miles on a single charge.
Unfortunately, the Soul EV is no longer available in the United States; the Kia Niro will be offered in this segment.
The price of the Kia Soul EV is around $43,000.
5- Honda E
The Honda E is the cutest small electric car on the market right now. Honda's first all-electric vehicle is extremely compact and unique in certain respects. It has a quirky style and appealing cabin features, including door mirrors replaced with cameras, a digital screen feature instead of buttons, and a central display with an aquatic theme.
The Honda E is a brilliant mini-electric car to drive. It has a modest 36 kWh battery which gives a range of 120 miles per charge.
It is currently available in Europe. However, Honda plans to release other mini-electric cars in the USA market. The price of a Honda E is $42,000.
6- BMW i3
BMW has an all-electric hatchback, the BMW i3, that has altered little in the years since its debut, but it still appears modern and advanced.
This electric vehicle is a sight to behold on the street.
It has a stylish contemporary design, and the company claims a range of 186 miles per charge.
It is stylish in appearance but spacious from the inside, providing enough legroom for comfortable driving and a mini trunk to adjust some luggage.
The interior is quite roomy as the electric vehicle is designed to fit four adults. A little thing to keep in mind is its limited trunk and unattractive back doors.
The price of the BMW i3 is $44,500.
7-Vauxhall e-Corsa
If you want a little futuristic electric car, the Vauxhall Corsa-e is the vehicle for you.
The Corsa has the new approach of establishing the Vauxhall e-Corsa from the start with electric sustainability in mind, so there are no concessions in terms of appearance or utility. Even the truck size is similar to its gasoline and diesel variants.
The common question that everyone has about an electric automobile is its range. The Corsa-e has an effective range of more than 200 miles per charge.
Although the two superior features, Eco mode, and the regenerative braking system, can help extend the range and reduce energy consumption significantly, the fast 100 kW charging points charge the battery in less than half an hour.
The price of a Vauxhall e-Corsa is around $34,000.
8- Volkswagen E-Up
The Volkswagen Up compact car was launched in 2011, and the electric variant was the company's first electrifying attempt to hit the market in 2013.
The appearance of the Volkswagen E-Up is less bold, with a front treatment identical to that of the contemporary Volkswagen e-Golf, but its sleek lines and massive dimensions make it undoubtedly Volkswagen's most appealing electric car.
This car demonstrated what was possible, but the battery pack had a limited range due to early technology.
Volkswagen claims a range of up to 160 miles on a single charge.
It's simplistic and fun to navigate, with a modest dimension that makes it pleasurable to drive around. It is available in the European market with a price tag of $30,000.
9- Mazda MX-30
The MX-30 is not just a new vehicle for Mazda; it is the first attempt by the Japanese carmaker to explore an all-electric drivetrain.
As the name indicates, the MX-30 has balanced performance and an enjoyable capacity. It is spacious, and the front seat has ample room for two adults.
Its sleek hood and polished sides distinguish it from other electric car rivals. The design gives it an appearance of an agile roadster.
The MX-30 has a relatively small battery pack of 30 kWh that gives a limited range of up to 100 miles per charge, but the MX-30 is equipped with so many useful features, including warmed front seats, a big touch screen dashboard display, and a motorized sunroof.
The trunk space behind the rear seats isn't exactly huge, but substantial enough for groceries. The price of the Mazda MX-30 is around $35,000.
10- Volkswagen ID.3
The Volkswagen ID.3 is an electrified hatchback that can be compared to a modern-day Golf.
This hatchback boasts a range that exceeds Tesla by over 330 miles. Volkswagen has opted for a simple look in the interior, so there is very little actual equipment.
The dash top is dominated by a big 10-inch touchscreen and some steering wheel buttons to control a tiny digital pane. The passenger room is very decent, and the trunk is also very spacious.
The ID.3 comes in three distinct battery configurations. The ID.3 has a claimed range of 216 miles with the smallest battery pack and 335 miles with the heaviest pack.
Overall, the Volkswagen ID.3 is a very appealing and highly recommended family EV. The Volkswagen ID.3 has a starting price of $40,000.
11- Mini Electric
Mini Electric is one of the trendiest electric cars.
It has a mix-up of all of the brand's regular features, a fashionable appearance, smart handling, and a luxurious feel, while also incorporating a few of the BMW i3's technologies.
The Mini Electric is one of the best little electric vehicles with great performance and enjoyable features to appreciate while zipping around town.
The range claimed by the company is 143 miles per single charge, but it is based on how you drive it. Similarly, rough usage can take up to 100 miles per charge, while careful usage can take up to 130 miles per charge.
It also possesses a fairly modest trunk and some decent rear seats. The starting price is around $37,000.
12- DS 3 Crossback E-TENSE
The DS 3 Crossback E-TENSE is a tiny electric crossover that matches its motor with vehicles such as the Peugeot e-2008 and Peugeot e-208.
It is smartly built to accommodate four adults, but its rivals have more advanced technology in the same sector. A 200-mile range with a 50kW charge is quite a decent output. It takes 30 minutes to charge from a public charging spot.
A good-looking SUV with some comfy room can allow you to have smaller trips around the city.
Besides having striking similarities with other compact crossovers, the DS 3 does have a distinct personality. Its price starts at $40,000.
13- Smart EQ Fortwo
Smart, the brand Mercedes, has released its small Fortwo EV.
This minicar is specifically designed for small city trips. The car has an 80-mile-per-charge range for a city drive. In addition to that, it is only a two-seater electric car.
The design and cabin of the car are certainly unique, and its acceleration is quick enough to sprint. The handling needs some effort while speeding it up.
It is, overall, a good mini-electric car, but unfortunately, the company has closed its manufacturing in the USA, and now it is only offered in Europe with a very affordable price range of around $25,000.
14- SEAT Mii electric
The SEAT Mii Electric is an electric car made in Spain.
It is the first attempt by the company to make an all-electric model. It is one of the most affordable cars in the electric category.
It is a little hatchback that competes with the Nissan Leaf, but its compact size makes it more suitable for speeding through congested traffic and squeezing into narrow car parks.
The interior of the SEAT Mii Electric resembles the normal Mii, although with new seats and a few small panel changes. The interior looks like a basic smartphone that is supported by an app that you can purchase to control the car's temperature.
It has been discontinued in the USA but is available in Europe. This zero-emissions vehicle has a battery pack that can drive it for up to 161 miles per charge.
The price of this electric car is around $26,000.
15- Citroen Ami
The Citroen Ami isn't technically a car, but it's a quadricycle by definition, but it is handy and something compact to roam around the town without luggage.
The battery capacity is 5.5 kWh which can charge within a few hours, but from a public charging point, it will take less time.
A single charge gives a range of 40 miles. Citroen has stretched the tires to the ends, so there's plenty of room for passengers to spread out.
Additionally, because the Ami is categorized as a quadricycle, anyone over the age of 16 with a temporary license can ride it. The price of a Citroen Ami is around $10,000.
Final Thoughts
As gasoline prices rise worldwide and the consequences of climate change become more apparent, many customers are starting to consider whether their next automobile should be a zero-emission electric car with a good range and budget-friendly price.
Was this article helpful?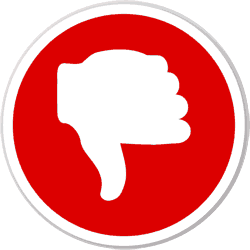 Did you find wrong information or was something missing?
We would love to hear your thoughts! (PS: We read ALL feedback)