Sport utility vehicles are specially designed for the convenience and comfort of occupants. 
They are perfect for individuals with a large family or many items to keep in their cargo space.
Here is a list of some sport utility vehicles with fewer problems that have sophisticated features.
Sub-compact SUVs Mechanics Recommend Buying
We've explored some sub-compact SUVs mechanics recommend buying. However, you can also check out some other cars that mechanics recommend buying especially if you prefer sedans.
1. 2023 Subaru Crosstrek
The 2023 Crosstrek is an excellent SUV with incredible features, such as ample seating space for adults in two rows.
It has standard all-wheel drive, a lively flat-four engine, and driver-assistance features. Despite coming with an anemic base engine and dim interior, it is one of the most exciting SUVs in the market.
If you are looking for a subcompact SUV with sufficient interior space, the 2023 Subaru Crosstrek is the right choice.
It also has a reasonably high ground clearance and a hill descent control.
This SUV can move on harsher terrains than competitors, possessing a tight turning radius and compact dimensions.
2. 2022 Hyundai Venue
The 2022 Hyundai Venue is an excellent subcompact SUV. With less than $20,000, you can become a proud owner of this automobile.
It has features such as Apple CarPlay, forward collision warning, lane keep assist, and an 8-inch touchscreen.
It has a plush interior and is quite spacious for occupants, with enough space for five occupants. The Hyundai Venue has an excellent gas mileage of 31 mpg in mixed city/highway driving.
This SUV comes with a 10-year/100,000-mile powertrain warranty and is renowned for quality and value.
The 2022 Hyundai Venue is an excellent choice for auto enthusiasts, and a great pick for individuals who have a small budget for SUVs.
It has a modest cargo capacity and is not available in all-wheel drive type. This well-equipped and affordable SUV is one of the best SUVs that can be used daily.
Compact SUVs Mechanics Recommend Buying
Here are some compact SUVs mechanics recommend buying:
3. 2017-2019 Mazda CX-3
The 2017-2019 Mazda CX-3 is a compact SUV that offers five seats and decent cargo space.
The compact SUV offers you convenience while driving in narrow parking spaces and crowded streets.
The three-trim ranges for the 2017-2019 CX-3 are Grand Touring, Touring, and the Sport trims.
The 2017-2019 CX-3 comes with a 140 horsepower and 2.0L four-cylinder engine, and the 2019-2020 models have an additional two hp.
It is also paired with a six-speed automatic transmission, and you can choose either the all-wheel drive or the front-wheel drive model.
The 2017-2020 Mazda CX-3 has incredible features such as cruise control, a seven-inch infotainment touchscreen, remote rear-hatch release, and daytime running lights.
4. 2017-2020 Honda HR-V
This compact SUV has ample seating for five passengers and sufficient cargo space to keep your items.
The 2017-2020 models have up to 24.3 cubic feet of cargo space behind the rear seats when the seats are not folded.
However, you can get 58.8 cubic feet when the seats are folded.
The 2017-2020 HR-V is powered by a 141-horsepower 1.8L four-cylinder engine with either a six-speed manual transmission or a continuously variable transmission.
The SUV has standard features such as a rearview camera with guidelines, adjustable front seat belt anchors, illuminated steering wheel-mounted audio controls, and a 5-inch infotainment display screen.
If you're looking for small SUVs with 4WD, the HR-V might be a good option.
5. Ford Bronco Sport
The Ford Bronco Sport is an excellent choice if you are looking for an SUV that offers agile handling and possesses ample off-road capability.
It also offers you the opportunity to select between its two turbocharged engines, and the front seats have sufficient space for your comfort.
The SUV has sophisticated, user-friendly features and offers a pleasant ride for the occupants.
Individuals with a small budget and a desire for a vehicle with off-road capacity can go for this SUV.
It suits the needs of several SUV enthusiasts who want a vehicle with an above-average starting price.
Mid-Size SUVs Mechanics Recommend Buying
Here are mid-size SUVs mechanics recommend buying:
6. Kia Telluride SUV
The KIA Telluride SUV is an excellent mid-size sport utility vehicle with numerous user-friendly features and quality materials.
It has a spacious seating arrangement that accommodates at least eight people across three rows.
There is ample cargo space for those who want to keep items in the trunk. The Kia Telluride offers you a perfect experience as it has a standard V6 engine.
It is a fantastic automobile that offers a creatively balanced ride quality experience.
It is a good buy as it delivers on value and quality, and seems to be the perfect SUV for large families.
It is also noteworthy that this SUV has received positive ratings from trusted safety and reliability websites.
You will also love the family-friendly features of this SUV.
7. Mazda CX-9
With a reliability score of 80 over 100, the Mazda CX-9 is an excellent choice in the league of mid-size automobiles because of its witty style, upscale cabin, and pleasant driving experience.
The 2022 CX-9 has a single powertrain, and a turbocharged 2.5-liter four-cylinder engine that delivers 227 horsepower and 310 pound-feet of torque on standard fuel.
It also delivers 250 horsepower and 320 pound-feet on premium fuel, and this SUV comes with a six-speed automatic transmission and all-wheel drive.
The CX-9 is one SUV that's easy to get in and out of, especially for the elderly.
8. 2022 Hyundai Santa Fe
The Hyundai Santa Fe is a practical SUV with excellent reliability scores. It has a 10-year/100,000-mile powertrain coverage warranty from the manufacturer.
The 2022 model has two 2.5-liter four-cylinder engines, and the entry-level powertrain comes with 191 horsepower and 181 pound-feet of torque. Its available turbocharged engine delivers 281 horsepower and 311 pound-feet of torque.
The base engine has an 8-speed automatic transmission, and the improved mill has an 8-speed dual-clutch.
The Sante Fe model offers modest power and is perfect for all situations, and the turbocharged unit makes the SUV feel energetic.
Full-Size SUVs Mechanics Recommend Buying
Here are examples of full-size SUVs mechanics recommend buying:
9. 2022 Lexus LX
The pioneer all-new Lexus LX in over fourteen years came through in 2022 and is based on the Toyota Land Cruiser.
It has standard features such as driver-assist technology, the Lexus infotainment system, and executive-level luxury attributes.
The 2022 Lexus LX SUV is powered by a new 409-horsepower twin-turbo V6 engine and is available in five variants.
These include an F sport version with blackout trim and more robust suspension, and a four-passenger Ultra Luxury trim with executive-level reclining and rear seats for massaging.
It has extraordinary off-road capability features and enhanced fuel economy.
10. 2023 Audi Q7
If you are looking for a mind-blowing SUV with three rows of seating in a beautiful setting, the 2023 Audi Q7 is the right choice.
Its responsive engines, crisp handling, and standard all-wheel drive are outstanding attributes that endeared it to millions of people.
If you are not bothered about sufficient cargo space and the narrow third row, you can go for this vehicle.
This 7-seater SUV comes in three trim levels, and the most famous style is the Premium Plus 55.
The Premium Plus 55 has a 3.0L V6 turbo engine and all-wheel drive, costing around $69,195.
Experts said the Audi Q7 delivers 18 MPG in the city and about 22 MPG on the highway.
The 2023 Audi Q7 has a competitive edge over traditional SUVs because it has two reactive engines with excellent handling.
11. BMW X7
This SUV has a multi-link suspension, adjustable air springs, and active discretionary steering that enables you to move as you drive a small automobile.
It is one of the best automobiles for persons who want a plush SUV that can move like a small vehicle.
Renowned for its noiseless movement and incredible cabin insulation, the BMW X7 is ahead of competitors in cargo space and interior legroom. This makes it one of the SUVs with the quietest cabin.
You will fall in love with its high-tech facilities and the luxurious cabin.
It also offers a fantastic on-road experience for you and other occupants.
It is quite an expensive ride, but worth every dollar spent on its acquisition.
For more in-depth information, take a look at our article about the best and worst years of the BMW X7.
Was this article helpful?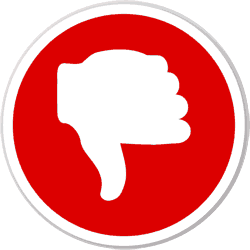 Did you find wrong information or was something missing?
We would love to hear your thoughts! (PS: We read ALL feedback)