Honda cars generally perform well at 0-60 MPH compared to the competition.
Let's dive into the numbers.
Current Lineup 0-60 mph Times
Electric Models
As of now, Honda does not offer any fully electric vehicles in its lineup.
However, they are actively working towards expanding their electric vehicle offerings in the near future.
Sedan Models
The Honda Civic and Accord are the primary sedan offerings in the Honda lineup.
While 0-60 mph times may vary depending on factors like body style and model year, here are the general 0-60 mph times:
Honda Civic: 7-8 seconds
Honda Accord: 5-7 seconds
These are some of the most popular (most-sold) Honda models. Here are some of the best years for the Honda Civic.
Hatchback Models
In their current lineup, Honda offers the Civic Hatchback.
The 0-60 mph time for this model generally falls within the 7-8 seconds range, similar to the sedan version of the Civic.
SUV Models
Honda has a range of SUV models including the HR-V, CR-V, Passport, and Pilot.
The 0-60 mph times for these models are as follows:
Honda HR-V: 9-10 seconds
Honda CR-V: 7-9 seconds
Honda Passport: 6-7 seconds
Honda Pilot: 6-7 seconds
Here are the best years for the Honda CR-V.
Minivans
The Honda Odyssey is the sole minivan offering in Honda's lineup. The 0-60 mph time for the Odyssey is around 7 seconds.
Pickup Trucks
Honda's pickup truck, the Ridgeline, has a 0-60 mph time of approximately 7 seconds.
Hybrid Models
Honda offers several hybrid models such as the Accord Hybrid, Insight, and Clarity Plug-In Hybrid.
The 0-60 mph times for these models are:
Honda Accord Hybrid: 6-7 seconds
Honda Insight: 7-8 seconds
Honda Clarity Plug-In Hybrid: 7-8 seconds
What is the fastest Honda at 0-60 MPH?
When it comes to Honda's lineup, performance enthusiasts often praise the Civic Type R for its impressive acceleration capabilities. However, there is another Honda model that stands out for its speedy 0-60 MPH times – the Accord Sport 2.0T.
The 2021 Accord Sport 2.0T is equipped with a powerful 2.0-liter turbocharged engine that delivers remarkable thrust.
The sedan accelerates from 0 to 60 MPH in just 5.5 seconds, making it one of Honda's fastest production vehicles.
In comparison, the 2022 Honda Civic Sport with a 2.0L base engine achieves a 0-60 MPH time of 9.2 seconds, while the Civic Touring with the turbocharged unit clocks in at a more sprightly 7.7 seconds.
The Honda Passport, powered by a 3.5-liter V6, also offers commendable performance, reaching 60 MPH from a standstill in 6.2 seconds.
To provide an overview of these Honda models' performance capabilities, let's consider the following 0-60 MPH times:
2021 Accord Sport 2.0T: 5.4 seconds
2022 Civic Sport (2.0L base engine): 9.2 seconds
2022 Civic Touring (turbocharged engine): 7.7 seconds
2022 Honda Passport (3.5-liter V6): 6.2 seconds
As illustrated in the list above, the 2021 Accord Sport 2.0T outperforms its siblings in the Honda lineup when it comes to 0-60 MPH acceleration.
Its potent powertrain and well-tuned suspension make it a standout choice for drivers seeking a thrilling and engaging driving experience.
What was the SLOWEST Honda at 0-60 MPH?
When discussing the slowest Honda car in terms of 0-60 MPH acceleration, it's essential to look back at the manufacturer's history.
Honda has produced a vast range of vehicles since its inception, with varying performance metrics. Among them, one model stands out as the slowest—The 1965 Honda S600.
The 1965 Honda S600 Roadster is a rear-wheel-drive convertible with a compact design and intriguing performance numbers. This vehicle's 0-60 MPH time stood at approximately 35.0 seconds, a far cry from the majority of modern Honda models.
The S600 Roadster's quarter-mile time was 23.3 seconds, which also highlights its slower performance credentials.
As a point of comparison, other Honda models have displayed significantly improved 0-60 MPH times over the years:
1971 Honda 1300 Coupe 9 GTL: 11.6 seconds
1976 Honda Accord CVCC 3-Door: 13.8 seconds
1981 Honda Accord: 13.1 seconds
It is important to note that the performance expectations and benchmarks have evolved considerably since the S600's time.
Car enthusiasts and consumers alike now desire quicker, more efficient machines that offer an exhilarating driving experience.
Nonetheless, the 1965 Honda S600 holds a unique place in the brand's history due to its slower performance characteristics.
Comparison to Competing Brands
In the compact sedan market, Honda has always faced stiff competition from other automakers. When evaluating Honda's 0-60 mph times, it is essential to compare them with their rivals to provide a comprehensive perspective.
For instance, the 2022 Honda Civic achieves a 0-60 mph time of 7.7 seconds, which is quite competitive in its class.
Comparing this with the Volkswagen and the Mazda, both cars manage to reach 30 mph in 2.6 seconds, and the Mazda reaches 60 mph just 0.2 seconds ahead of the Civic, at 7.5 seconds.
Here is an overview of some competing brands and their 0-60 mph times:
| Make | Model | Year | 0-60 mph |
| --- | --- | --- | --- |
| Honda | Civic | 2022 | 7.7 seconds |
| Volkswagen Jetta | — | — | 7.7 seconds |
| Mazda3 Sedan | — | — | 7.5 seconds |
As the table above demonstrates, Honda's 0-60 mph performance is on par with some of its most prominent competitors.
This is an essential factor for car buyers, as they often consider acceleration performance when looking for their next vehicle in the compact sedan category.
It is worth noting that several factors, such as engine type, vehicle weight, and aerodynamics, contribute to the variation in 0-60 mph times among different car models and brands.
In this regard, Honda's engineering team consistently strives to develop innovations that can improve overall performance in their vehicles.
Was this article helpful?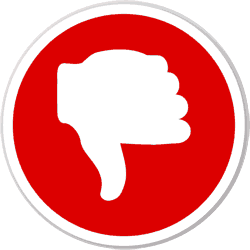 Did you find wrong information or was something missing?
We would love to hear your thoughts! (PS: We read ALL feedback)